Freezer Breakfast Sandwiches are great for meal prep. A quick and satisfying breakfast for busy school mornings or on-the-go.  
*This post is brought to you by Rhodes Bake-N-Serv. Thanks for supporting the brands that make Dessert Now Dinner Later possible.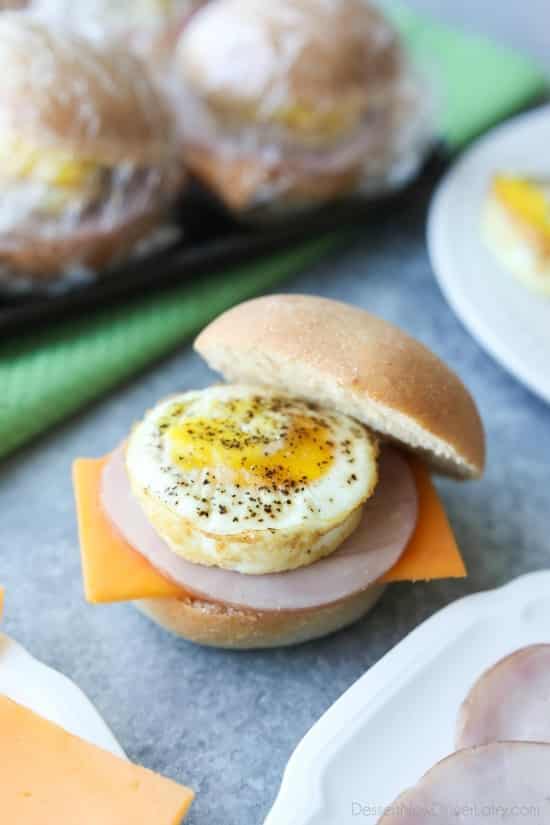 School starts in just a few short weeks and I'm already not ready for it. So I'm trying to think of ways to simplify my life when that time comes. These Freezer Breakfast Sandwiches are one of my ideas. Make them all at once and have my kids heat them up in the mornings.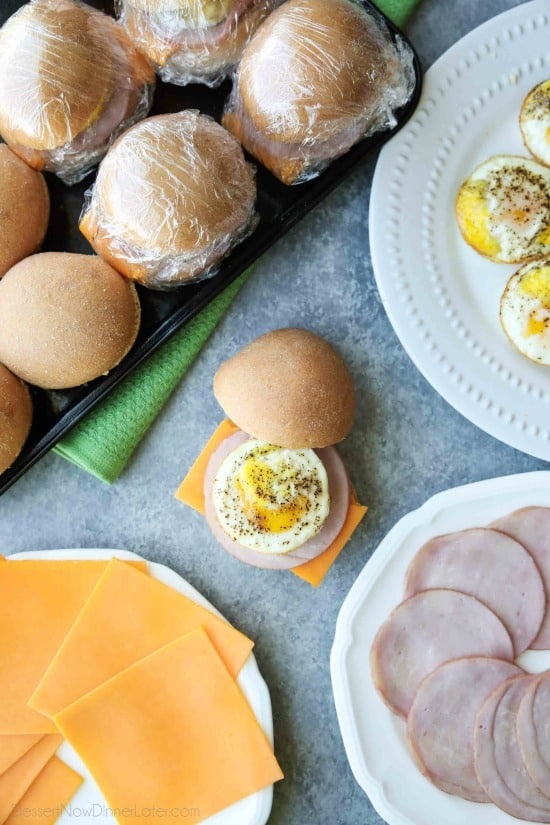 My kids love eating sandwiches using Rhodes rolls. Most of the time we buy the frozen rolls and bake them fresh, but the Warm-N-Serv rolls are really great too. So that's what we used for these sandwiches.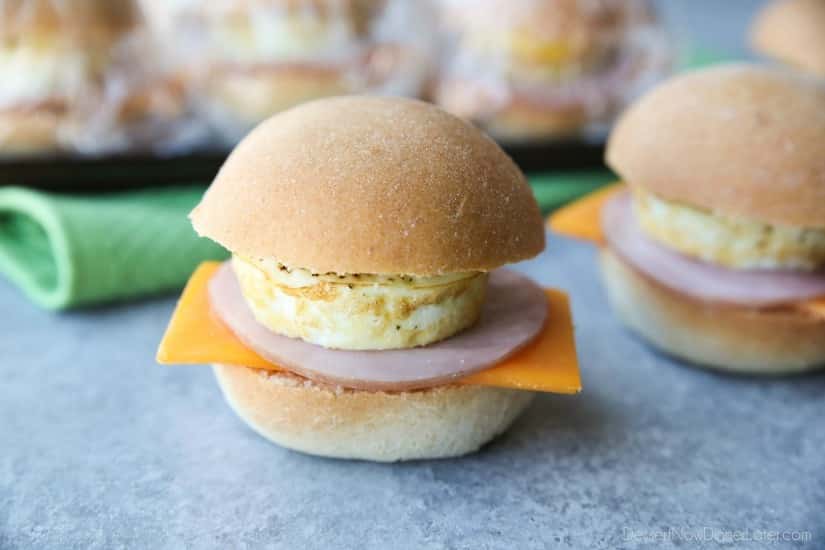 You bake the eggs in a muffin tin, similar to my Breakfast Egg Cups, and then just layer everything together, wrap, and freeze. Then just re-heat when you're ready to eat. Easy!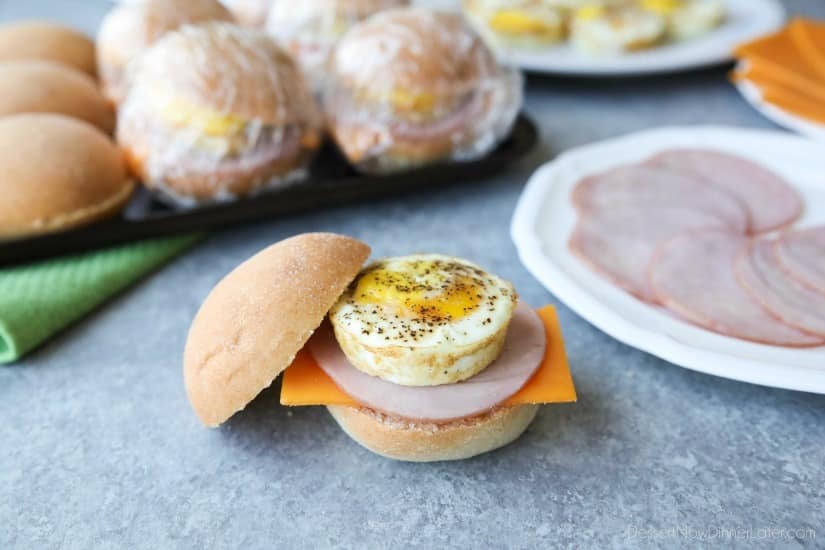 I feel better about giving my kids something with protein rather than sugary cereal, to fuel them for the school day ahead, but I don't always have time to fix them eggs. So I like that I have this option, if I prep it on the weekends. What food hacks do you have for busy school days?