Lemon Cream Cheese Sweet Rolls are tangy and sweet with a hint of cream cheese, plus easy to make with frozen dough!
*This post is brought to you by Rhodes Bake-N-Serv. Thanks for supporting the brands that make Dessert Now Dinner Later possible.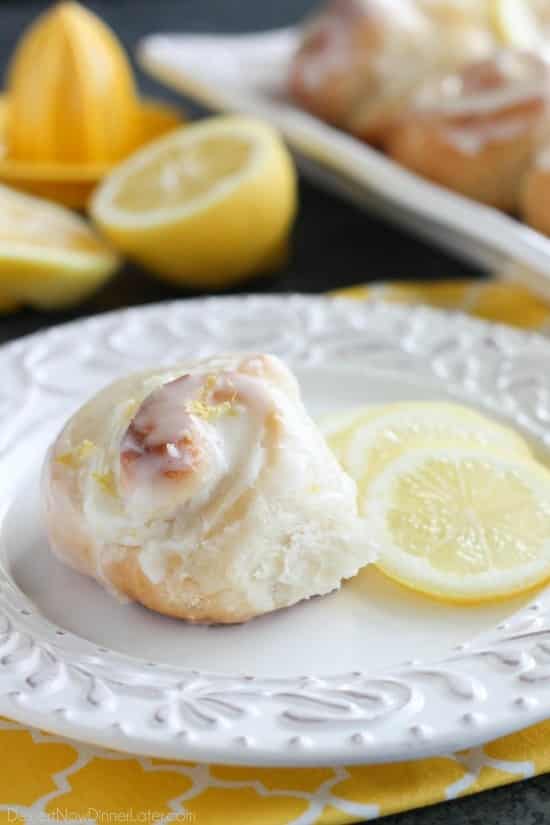 Spring and lemon desserts go hand-in-hand and these Lemon Cream Cheese Sweet Rolls are soft, sweet, and creamy, with bright lemon flavor.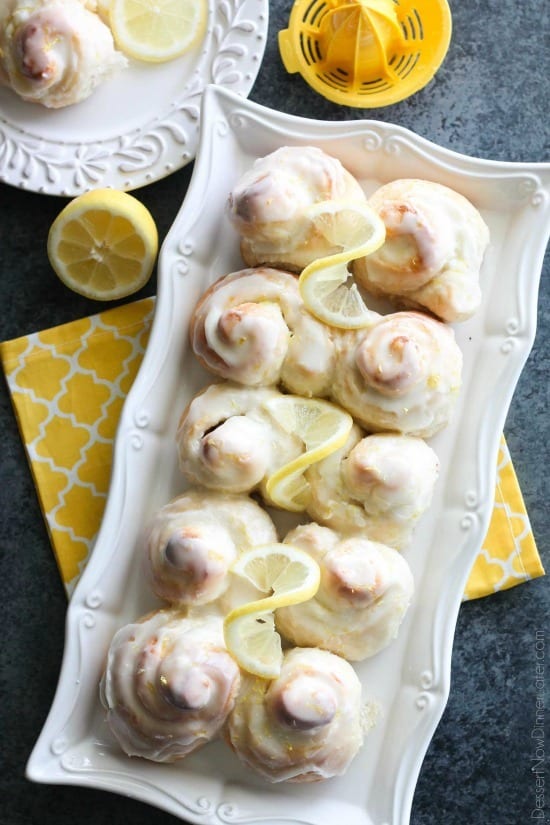 I don't know about you, but where I live, the weather has been very extreme lately. We went from crazy amounts of snow and THREE cancelled school days (which is a big deal in Utah), to rain and flooding, and then dry, sunny, and wonderful. I don't mind the beautiful sunny 60-70 degree weather, but it's crazy to think that only a few weeks ago we were surrounded by snow and rain, and so much water that people's basements were flooding. It was a crazy hectic way to end the winter season.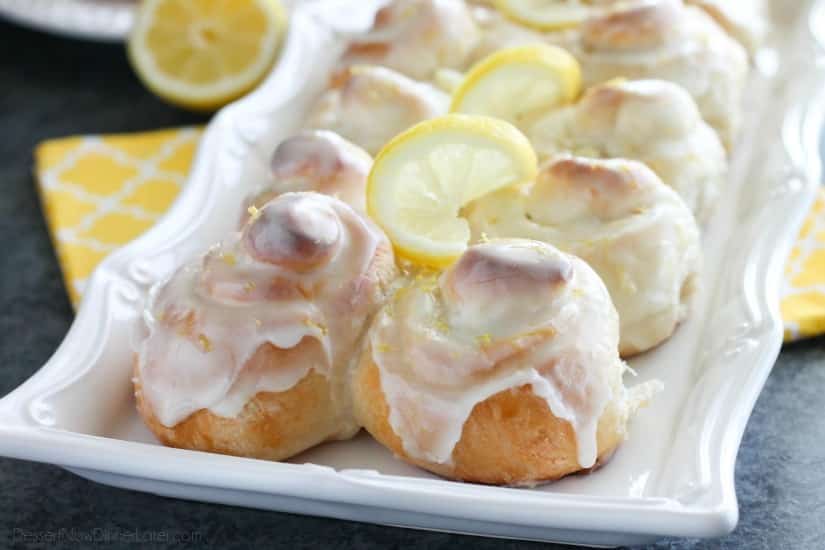 If it was still snowy, these types of lemon desserts are what pull me out of that winter funk that you get in from not being able to go outside, but are huddled up by the space heater all day, every day. Lemon desserts brightens my mood like the sun on my skin!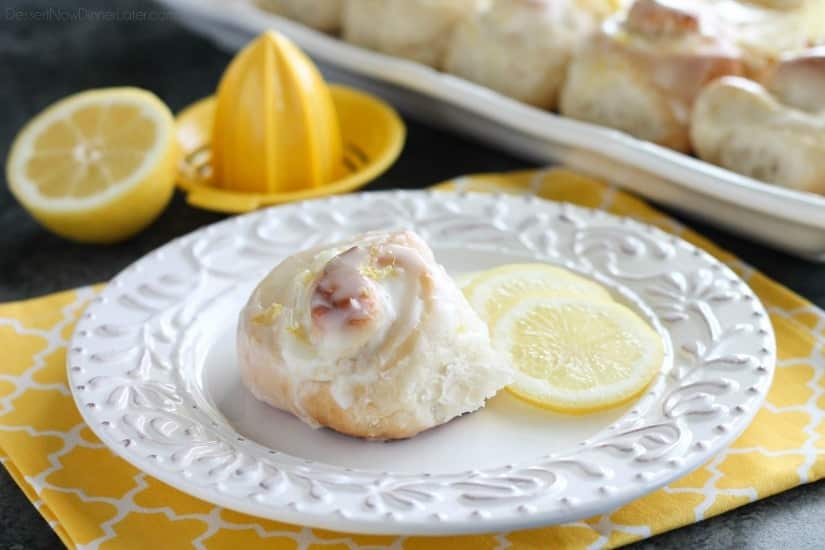 I'm definitely not complaining about the sunshine we are getting though. I've dusted off the jogger stroller and my kids' bikes and we are off to explore! It's wonderful! These Lemon Cream Cheese Sweet Rolls are the icing on the cake for this beautiful weather we've been having.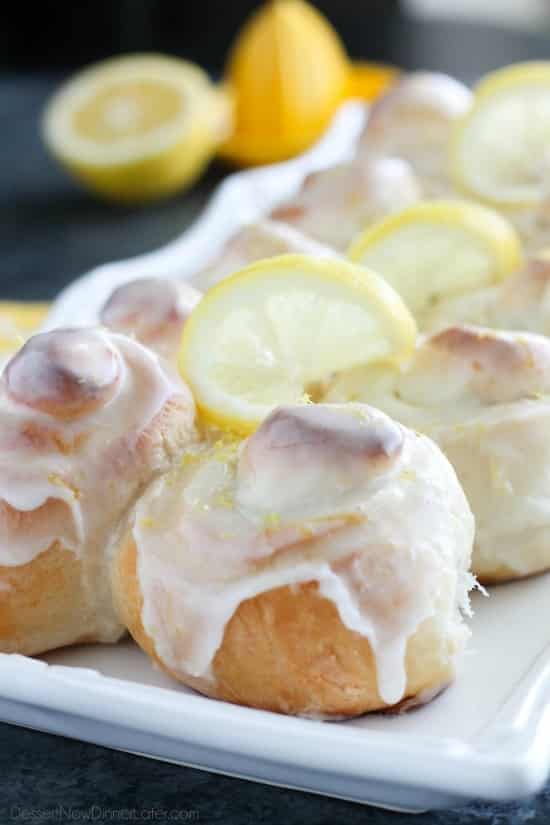 Your Easter brunch deserves these Lemon Cream Cheese Rolls, and they are so easy to make with Rhodes frozen dough! No worrying about getting the yeast dough right, just thaw it, roll it out, spread the filling, rise, bake, glaze, and enjoy!