Mac and Cheese Pizza combines two tasty dinners into one incredible meal. It's so easy, the kids can make it! Top it with bacon for extra deliciousness!
*This post is brought to you by Rhodes Bake-N-Serv. Thanks for supporting the brands that make Dessert Now Dinner Later possible.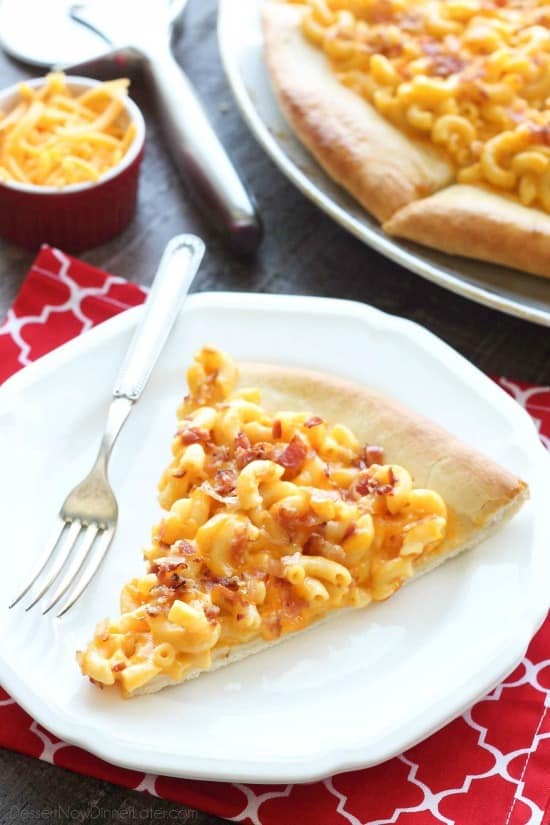 My husband already has coworkers begging for this Mac and Cheese Pizza recipe, which is kind of funny because it's so easy. That doesn't take away from how delicious it is though!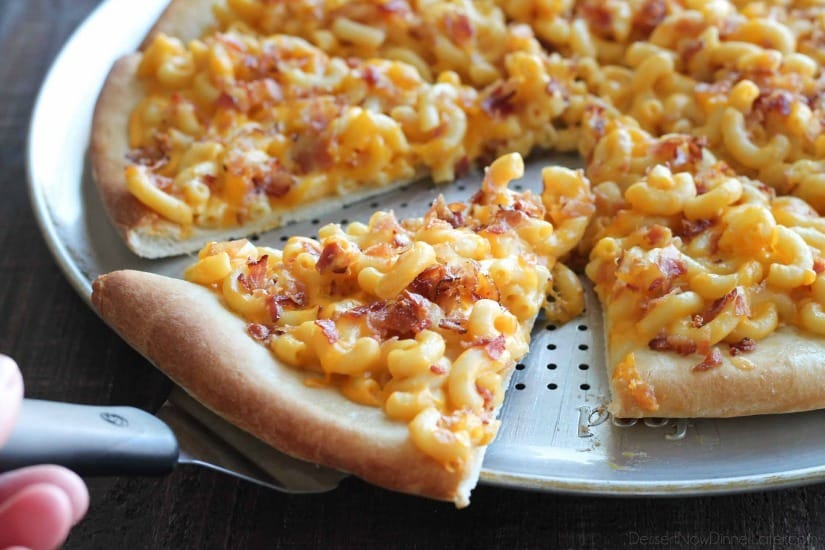 You literally use store-bought dough for the crust, and whip up a batch of mac and cheese. (Homemade, boxed, or noodles and a jar of sauce.) Top it with real bacon bits and extra cheese, and voila! Mac and Cheese Pizza!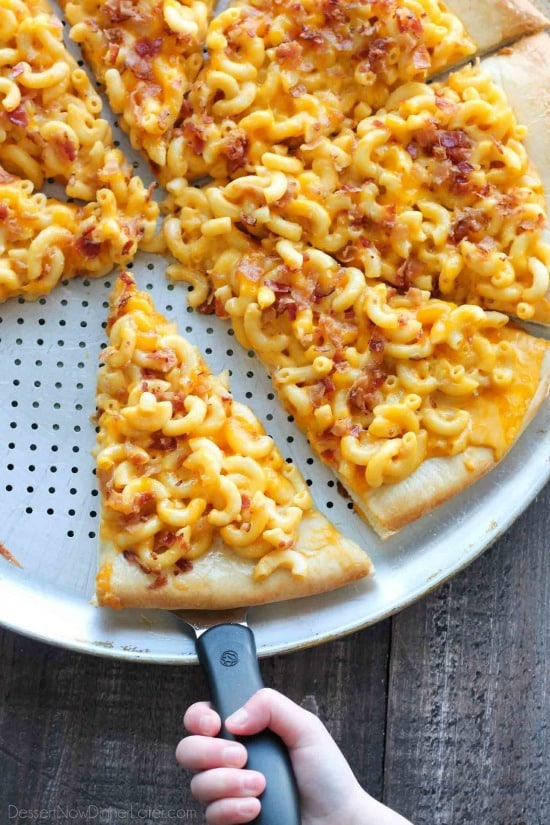 I love the addition of the bacon on this mac and cheese pizza because it adds a nice meaty, salty taste to cut through some of that thick and creamy, pasta and cheese.
My two older kids are already begging to make this again and I can't complain. It's easy enough for them to make, with a little supervision. They are only 7 and 5 after all.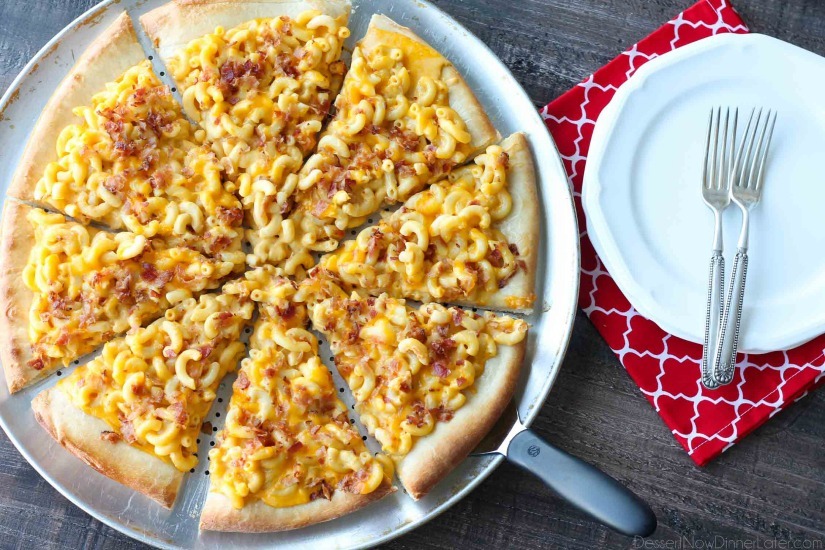 What's not to love? Carbs on top of carbs! AND BACON! This is heaven on a plate! The part I love the most is that the crust tastes homemade because it's fresh, but it's not. It's Rhodes bread! Thaw it in the fridge overnight and it's ready to use for dinner the next day! Enjoy my friends!