Maple Bacon Donuts are breakfast perfection! The salty bacon cuts through the sweetness of the maple and brown sugar glaze on top of a fluffy yeast donut.
*This post is brought to you by Rhodes Bake-N-Serv. Thanks for supporting the brands that make Dessert Now Dinner Later possible.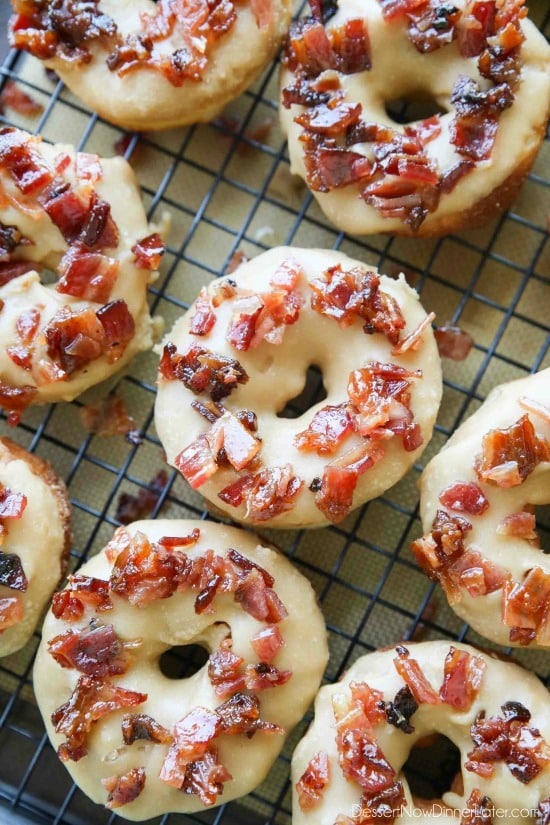 I have mixed feelings about donuts. I used to work in a bakery in college and one of my jobs was to dip and decorate the donuts. At that point in my life I HATED donuts. I guess when you see them every day you get tired of them. It's been 10 years since I worked there, so I'm okay with donuts every now and then. Haha.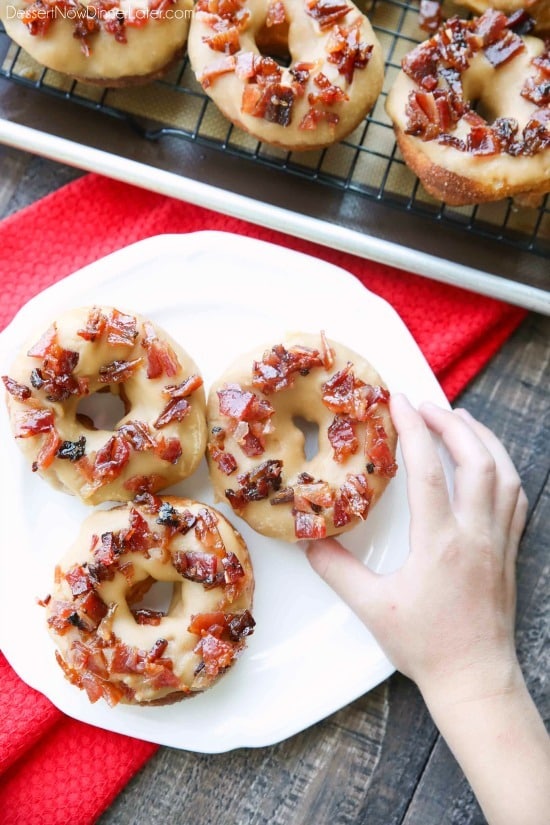 Maple Bacon Donuts are my FAVORITE! If I see those on the menu, it's game over. I'm getting one of those! Maple glazed bacon is simply one of my favorite things. Maybe it's because I like to dip my bacon in maple syrup, so the thought of the two combined into one delicious bacon candy treat is heavenly!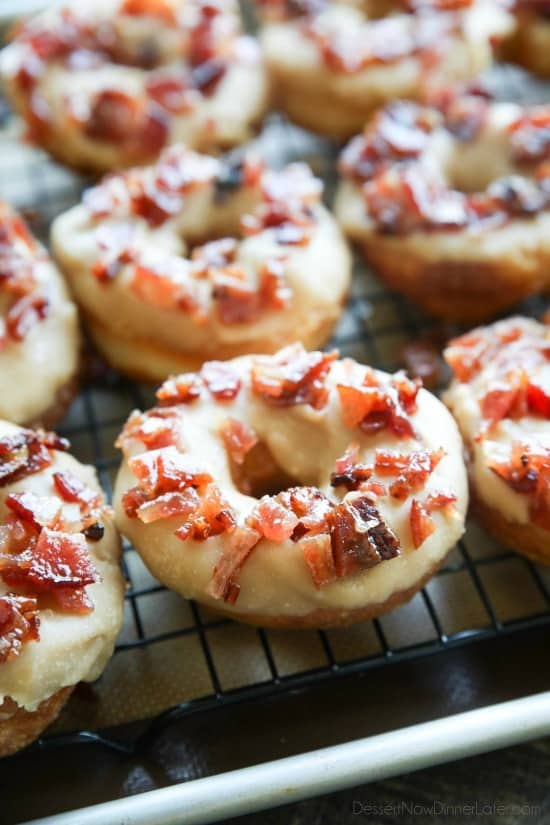 These maple bacon donuts have both a maple glaze and maple glazed bacon sprinkled on top. It's all kinds of maple goodness. The saltiness of the bacon cuts the sweetness just enough to balance everything out.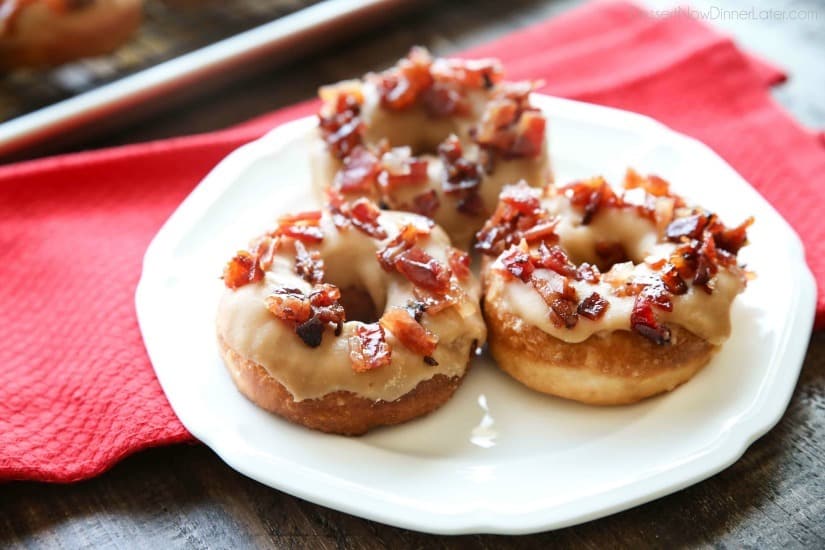 The actual donut base is none other than Rhodes frozen dinner rolls. Keeping it simple, but true to a real, fluffy yeast donut. I have a feeling you're going to love these! Our family sure did!