Back To School Snacks & Bonus Box Tops!
This post may contain affiliate links, meaning that I may receive a commission at no cost to you if you use a link provided. All opinions shared are my own. You can review my full disclosure policy here.
*This is a sponsored post on behalf of Acorn Influence. All thoughts and opinions are my own.
Stock up on General Mills products at Sam's Club and earn mega (100, 200, 300, or 400) eBoxTops for your child's school!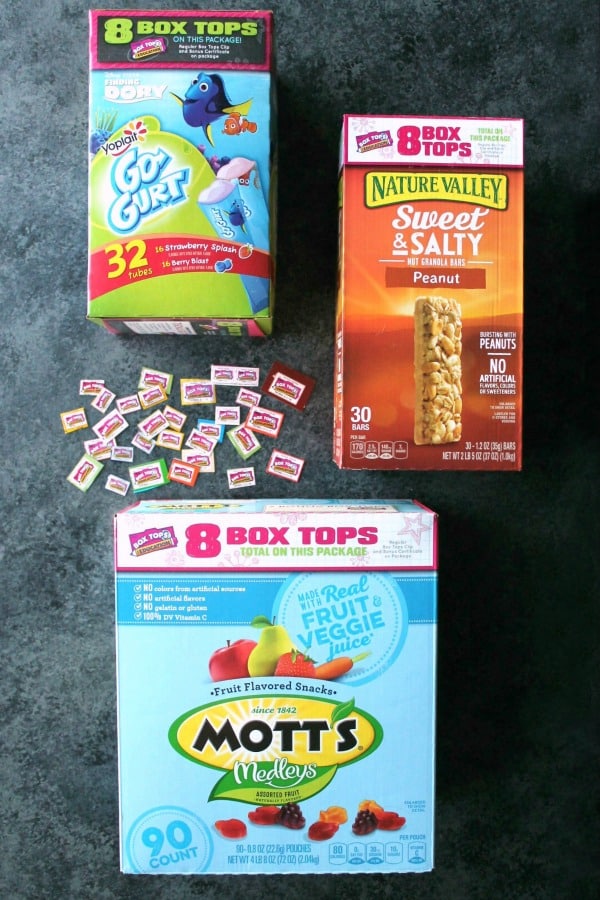 School is back in full swing and life is busy again, or extra busy, I guess. One of the things my kids look forward to in the fall when school starts, is our school's annual Box Tops competition. Each class tries to collect the most Box Tops by Halloween. The winning class, gets a pizza party! So you KNOW that I've been saving up all summer long. And because we are friends, I am giving you the down-low on how to get extra eBoxTops for your school!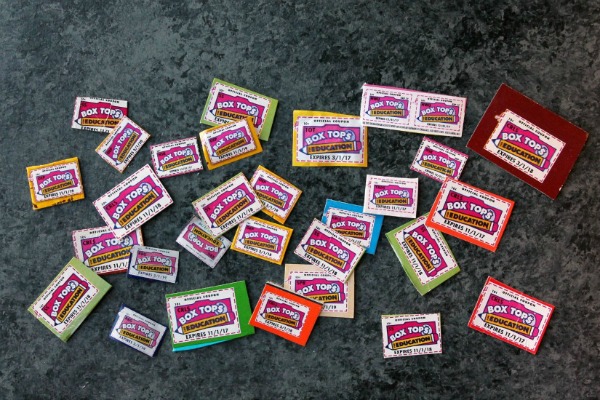 I always look for General Mills products for the Box Tops, but as I was strolling through Sam's Club to stock up on back-to-school snacks, I noticed a WHOLE LOT of boxes with extra box tops on them. It was like hitting a gold mine of Box Tops! Up to 8 box tops on cereals, granola bars, yogurt, fruit snacks, and EVEN non-edible things like tissues, sandwich bags, and toilet cleaner! I had no idea Box Tops were available for those types of things.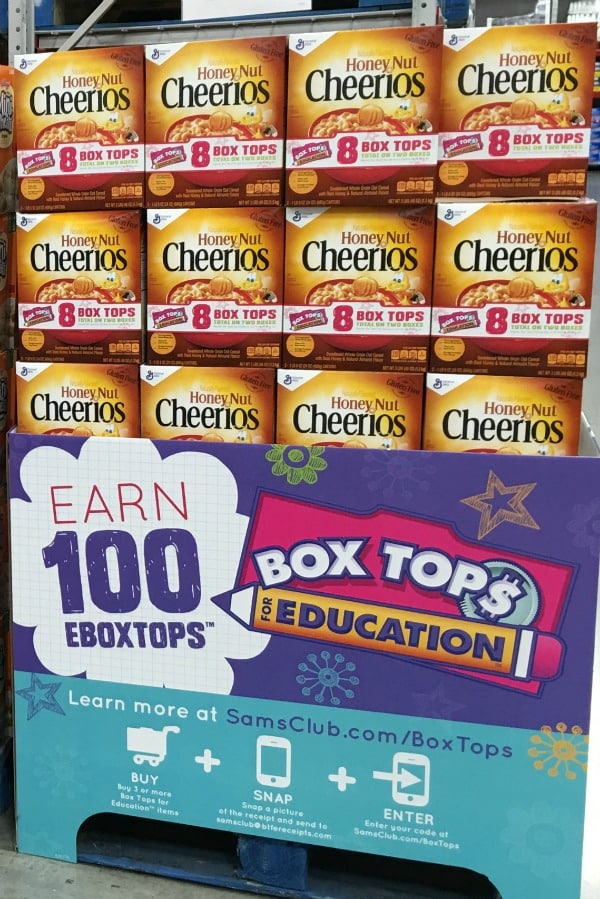 On the bottom of some of the displays, there is information to earn 100 eBoxTops. If you go to samsclub.com/boxtops, you will learn that you can really earn up to 400 eBoxTops:
Purchase 3 General Mills Box Tops products and earn 100 eBoxTops.
Purchase 6 General Mills Box Tops products and earn 200 eBoxTops
Purchase 9 General Mills Box Tops products and earn 300 eBoxTops
Purchase 12 General Mills Box Tops products and earn 400 eBoxTops
You literally BUY 3 or more Box Tops products. (Buy in groups of 3 for the most eBoxTops.) SNAP a picture of the receipt and email it to samsclub@btfereceipts.com. (I did this with my phone.) You will first get a confirmation email that it was received, and then you will get another email within 24 hours of sending the receipt with a code for the eBoxTops that you earned. All you do after that is GO TO samsclub.com/boxtops, ENTER THE CODE and assign the eBoxTops to your school. Easy peasy! This program is good for products purchased between August 2016 and November 2016.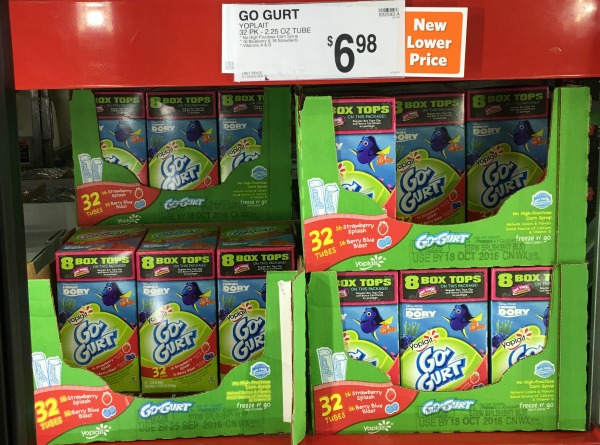 I grabbed some Go-Gurt, Mott's Fruit Snacks, and Nature Valley Sweet & Salty Peanut Bars for our back-to-school snacks. All of these work great in my kids' lunch boxes too.
TIP: FREEZE Go-Gurt tubes the night before, and they will be thawed, but still cold, by lunch time.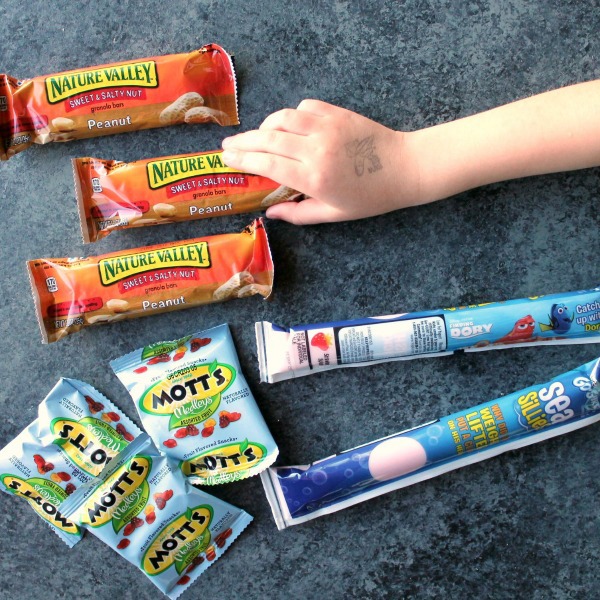 If you are ready to head out the door to pick up some General Mills products at Sam's Club, here is a pretty good list of participating products. I know I find lists like these helpful when I'm shopping, and you can bet that I will be back to Sam's Club for more snacks AND Box Tops before the program is over!