Birthday Pies
This post may contain affiliate links, meaning that I may receive a commission at no cost to you if you use a link provided. All opinions shared are my own. You can review my full disclosure policy here.
This post is part of a social shopper marketing insight campaign with Pollinate Media Group® and EDWARDS®, but all my opinions are my own. #pmedia #EdwardsPies http://my-disclosur.es/OBsstV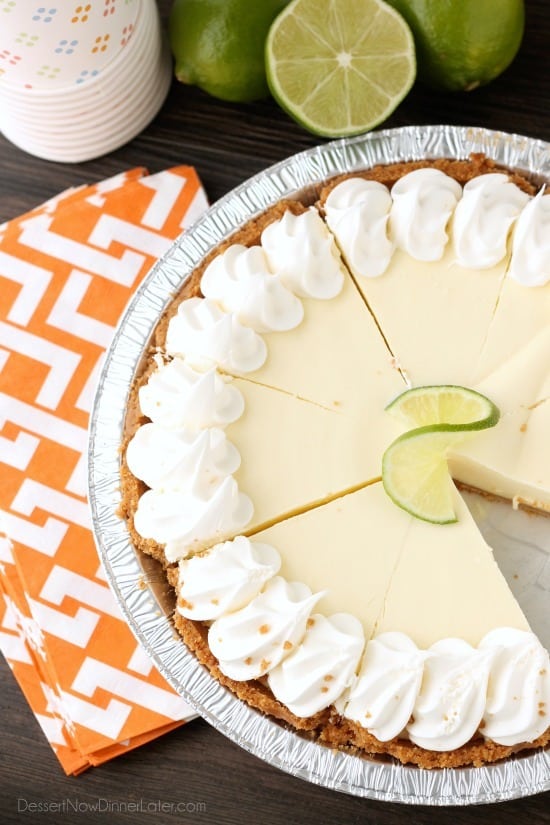 So, here's a fun fact about my family: 3 of the 4 of us siblings have birthdays in July. Crazy, I know! Maybe I followed suit by having all 3 of my kids in June (haha!) I don't know, but it must be in our genes to have babies all in the same month.
Anyway, growing up my mom was always so great at making sure each of us had our own special day, and she would make us each our own favorite dessert. It helped that our birthdays were at least 10 days apart, whereas my kids are only 1 to 2 days apart each. Poor babies! Well, my favorite dessert of choice was pie… and sometimes cheesecake. Mmm-mmm!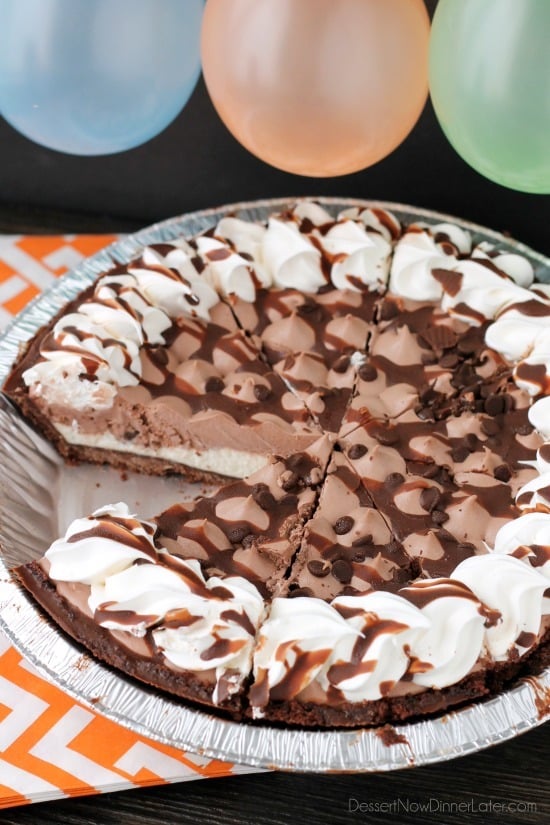 Now that my siblings and I are all grown up with families of our own, we typically get together on my sister's birthday (July 4th) to celebrate, and this year, I brought the pies!
Now, it totally didn't matter that we just had these two exact same pies for Father's Day less than a month ago, because they are THAT good! Heck, we don't even need a holiday or birthday to celebrate with pie. Dessert after Sunday supper seems fitting enough for pie in my opinion!
Can you believe I got these gorgeous pies from the freezer section of the grocery store? Yep! EDWARDS® pies have us hooked! They are smooth, cool, and just hit the spot!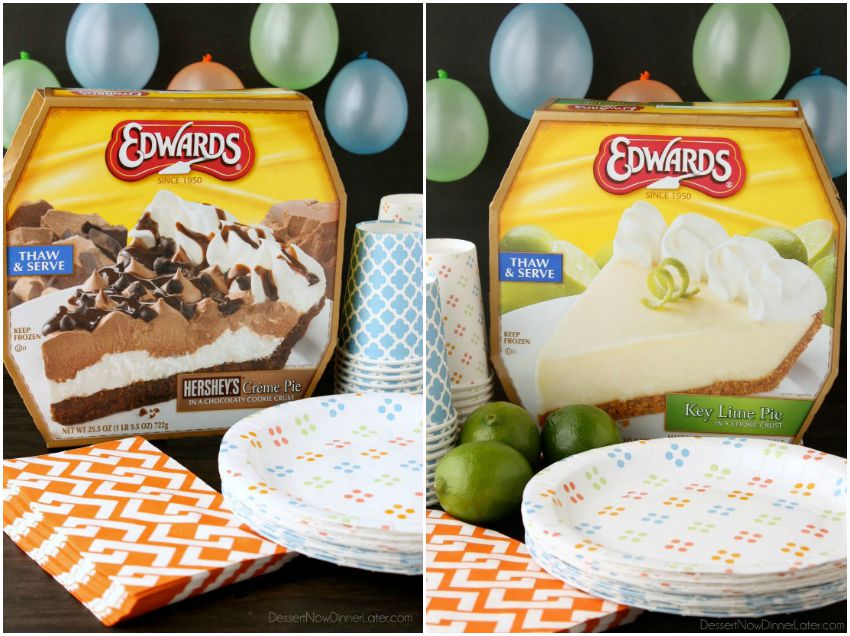 It was a long time ago that I first tried the EDWARDS® HERSHEY'S® Chocolate Crème Pie. And it was actually when they sold them in singles at Burger King. Haha! Don't judge. It's a chocolate lover's dream! But then again I have an addiction to limes, so I have to get the EDWARDS® Key Lime Pie too. Then I can have a slice of each. (Birthday calories don't count, right?!) My siblings weren't complaining.
If you haven't tried Edwards pies, you need to get on that! Serve them at your next summer party. No one will know you didn't make this EDWARDS® Key Lime Pie if you throw some fresh lime slices next to it. Totally homemade, right? It's our little secret. 😉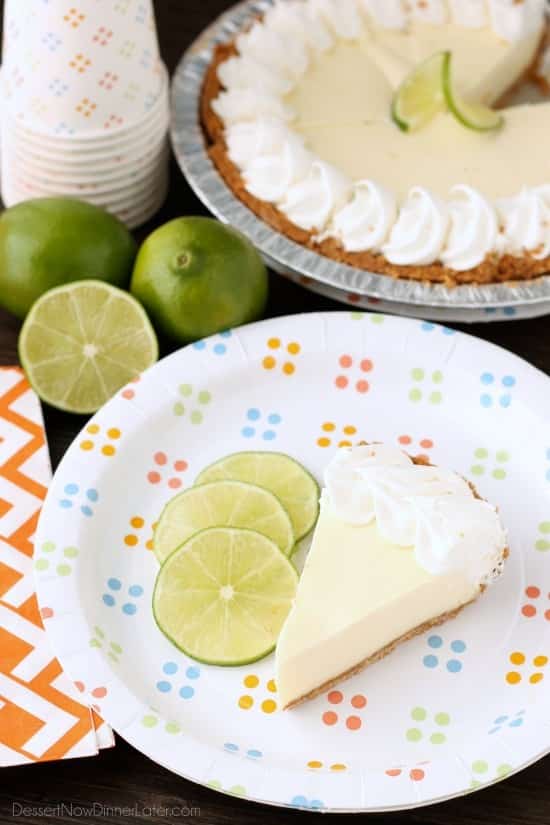 Now the EDWARDS® HERSHEY'S® Chocolate Crème Pie might be a little harder to fake as homemade, but that's okay.
I'm grabbing my fork, blowing out my birthday candle, and digging in! Happy Birthday to me!