Caramel and Chocolate Cracker Treats
This post may contain affiliate links, meaning that I may receive a commission at no cost to you if you use a link provided. All opinions shared are my own. You can review my full disclosure policy here.
This post brought to you by Hershey's®. All opinions are 100% mine.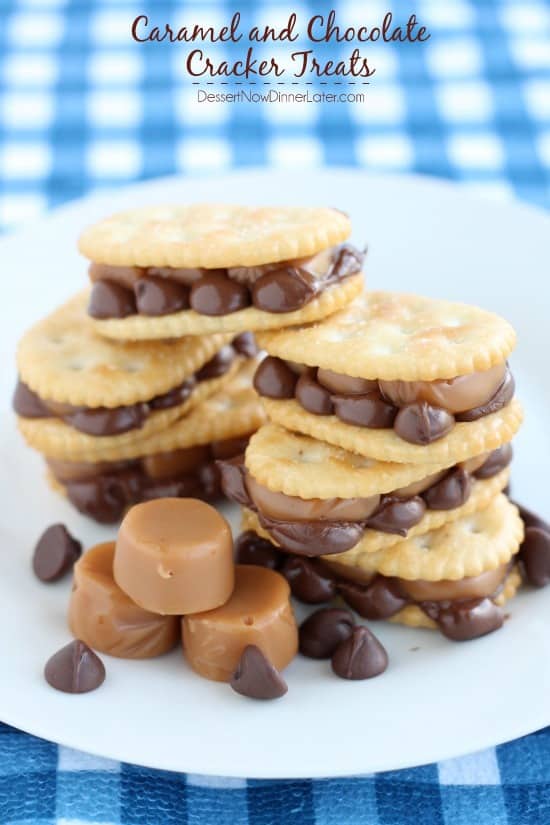 If you follow me on instagram, you saw that I tried these new caramels from LANCASTER Soft Crèmes, and my oh my are they chewy and smooth. LOVED them! Today's recipe uses these caramels, and really could not be any simpler to make!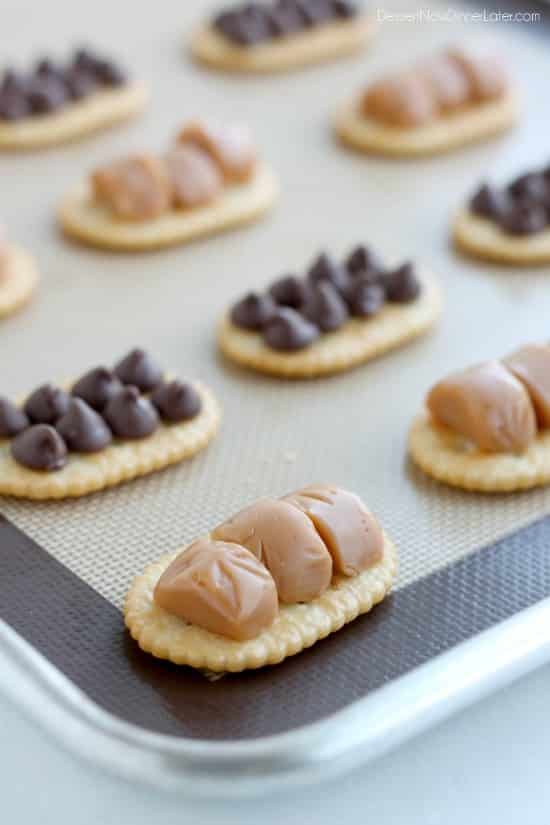 I love a good salty-sweet dessert, and these Caramel and Chocolate Cracker Treats, are the best of both worlds! Simple and satisfying to say the least! And honestly, the Lancaster® caramels make all the difference! I have never tried a store-bought caramel as good as these ones, the recipe possibilites are just endless, and right now you can save up to $0.75 on any bag of new LANCASTER Soft Crèmes! It's time to reimagine your caramel! I am dying to try the Vanilla and Raspberry flavor next!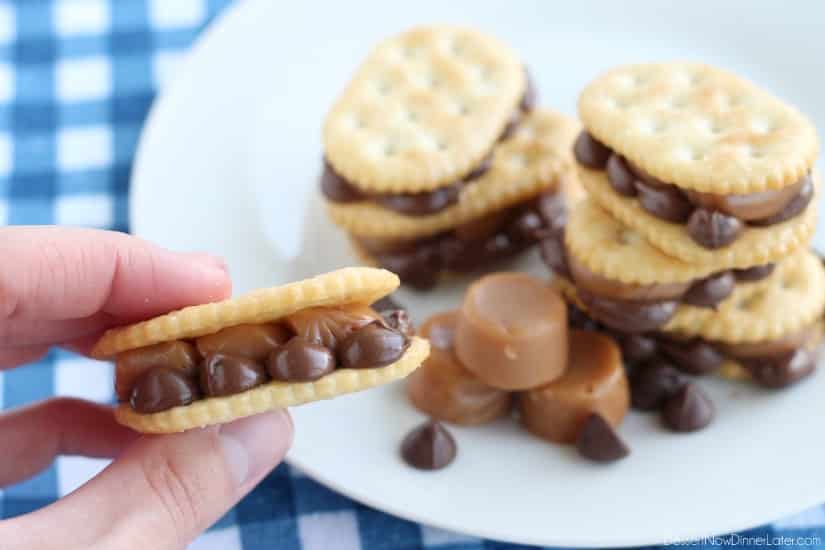 If you love Hershey's® products, you are going to appreciate these caramels inspired by Milton Hershey's original recipe! Check out this short video of how these quality caramels came to be: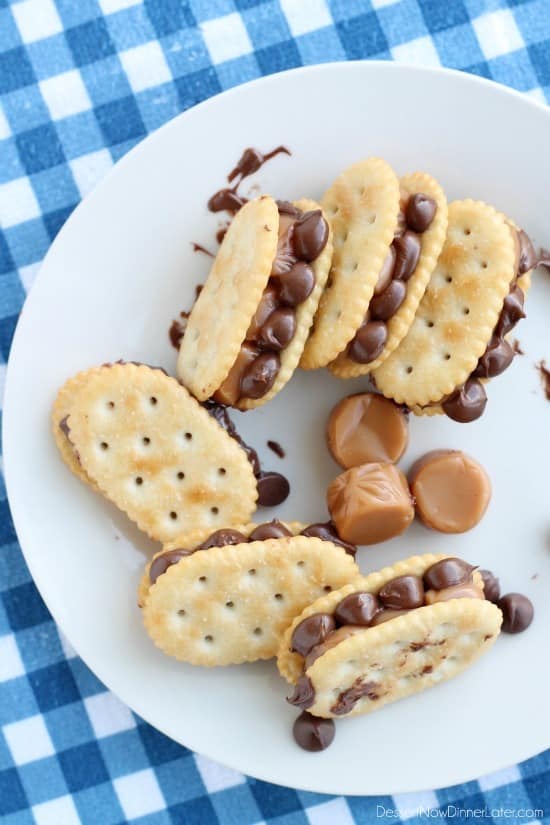 Are you excited for the recipe now? Here it is: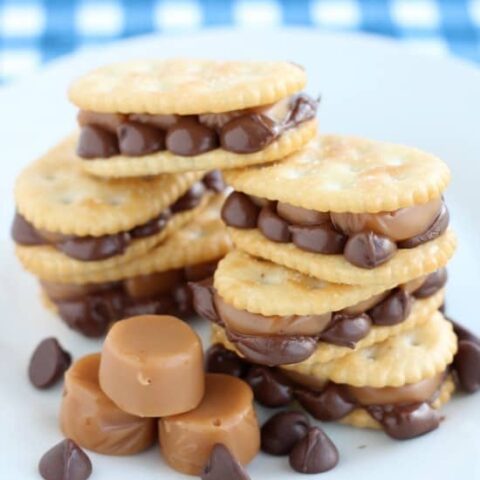 Caramel and Chocolate Cracker Treats
Ingredients
Lancaster® Caramel Soft Crémes
Round or oval buttery crackers
Hershey's® Milk Chocolate Chips
*Each cracker treat will require 2 crackers, 1 1/2 caramel candies, and 8 milk chocolate chips.
Instructions
Heat oven to 200 degrees Fahrenheit. Remove wrappers from caramel candies. Cut each caramel into two equal pieces; set aside.
Line cookie sheet with parchment paper or a silicone baking mat. For each cracker treat desired, place two crackers with the bottom facing up on the prepared cookie sheet. Place 3 caramel halves on one cracker, and 8 milk chocolate chips on the second cracker.
Heat in the oven for 5 minutes. Gently pick up the cracker with the caramel, and press it onto the chocolate topped cracker. Allow crackers to cool until the chocolate is set, or just cool enough to consume. (We liked ours warm!) Enjoy!
Nutrition Information:
Amount Per Serving:
Unsaturated Fat: 0g