5 Important Tips for Hosting a Barbecue
This post may contain affiliate links, meaning that I may receive a commission at no cost to you if you use a link provided. All opinions shared are my own. You can review my full disclosure policy here.
This is a sponsored conversation written by me on behalf of Ball Park® brand. The opinions and text are all mine.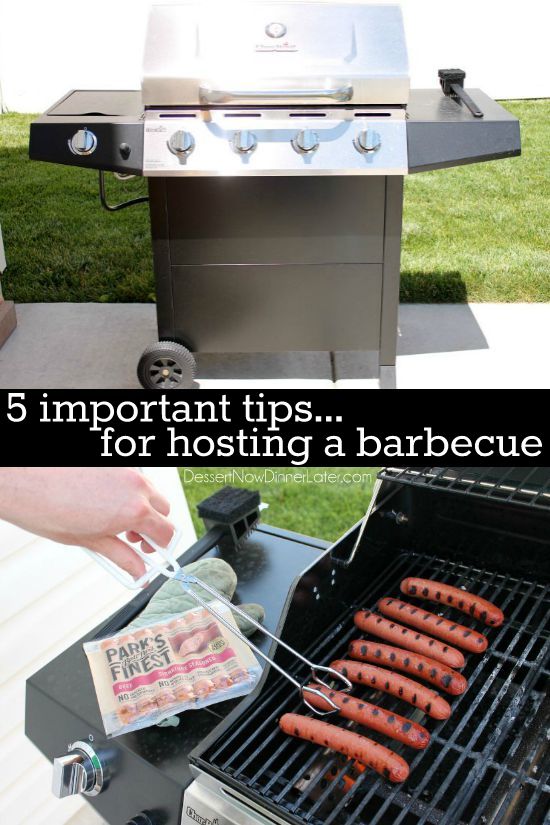 One of my favorite things about summer is hosting a barbecue for my neighbors and friends. Well, being the obsessively organized person that I am, I thought I would take the time to share with you my tips for hosting a barbecue. Think of it as your checklist for the next time you throw your own grilling party. You're welcome!
Before we get started, let's talk about grilling. If you've got mad grilling skills, then you've got to know that Ball Park is hosting "The Finest Grillathon." "What is that?" you might ask. Well, Ball Park brand is attempting to break a Guinness World Record for Longest Barbecue Marathon team!
If you think you have what it takes to be part of the world-record breaking grilling team, submit a video grilling your finest hot dog creation and tell Ball Park brand all about your passion for grilling hot dogs and why you deserve a spot on the team. Enter for your chance to win by visiting www.FoodNetwork.com/finestgrillathon.
Did I forget to mention that The Finest Grillathon is in NEW YORK CITY?! Think about how epic it would be, to be on the team to break a world record… and who wouldn't want to go to NYC? We went once around Christmas-time in 2009. Such a magical trip. I can't wait to go back! It's AWESOME, you should go there.
Good luck my friends! Now, let's get to my tips for hosting a barbecue: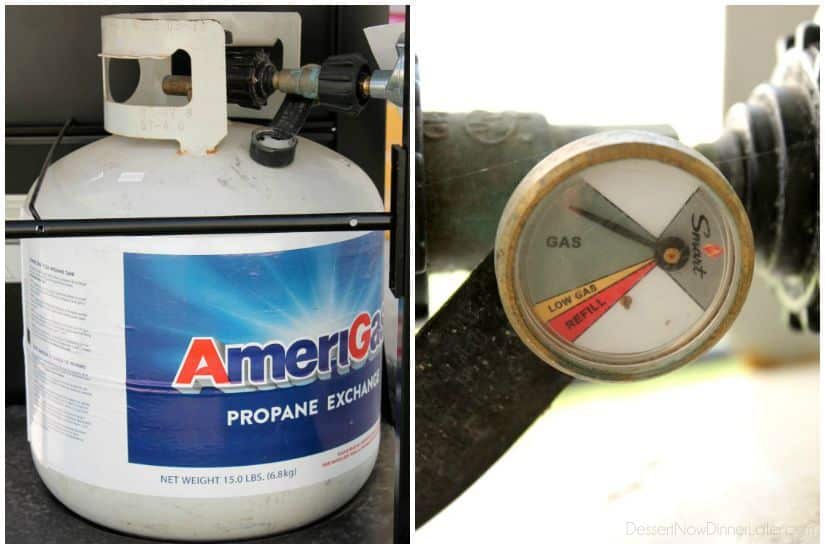 1. CHECK YOUR PROPANE TANK FOR GAS – There is nothing more frustrating than going out to grill some dinner and your tank runs empty. I say that from experience, so we got a nifty gas gauge that tells us how full or low our tank is. It totally saves the day! (Or dinner rather.) Pick one up for around $13.00+.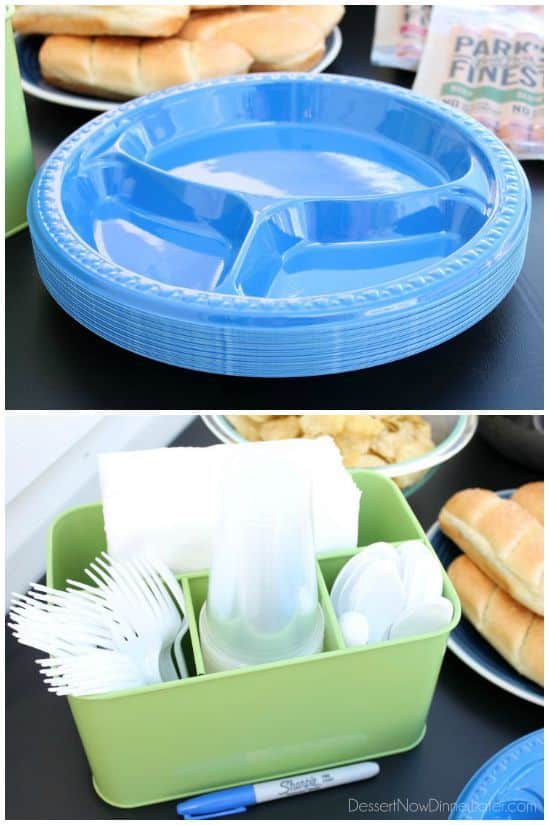 2. HAVE PLENTY OF PAPER PRODUCTS – No one likes to do dishes, obviously, but I can guarantee the number one item forgotten at barbecues is… NAPKINS! When you host a barbecue, you better be ready for messy faces and messy people. I also recommend getting plates with compartments to separate the foods you are serving. I'm not a fan of my macaroni and fruit salads touching each other. My last tip is to have a permanent marker for the cups. That way guests can write their names on them and no one will be confused about which cup is theirs.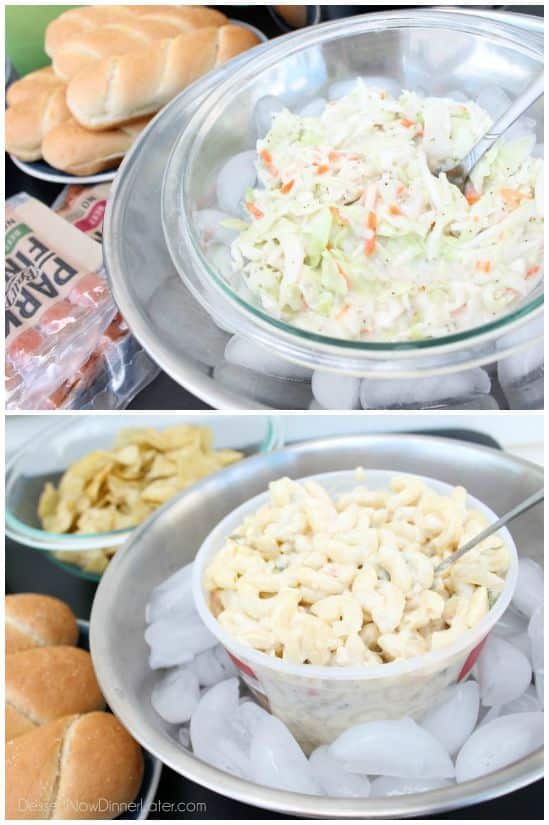 3. KEEP COLD FOODS COLD (ESPECIALLY ONES WITH MAYO) – I cannot stress this tip enough! You don't want your guests going home to spend the evening sick in the bathroom. A common reason people get food poisoning from picnics/outdoor parties is from warm mayonnaise based products. It's when people go back for seconds that they will later get sick. Think about it. Your potato salad has been sitting in the sun while you chat with your friends about the good old days, and then you realize you are still hungry (or you're a social eater like I am), so you go back to the food table for more. Then, BAM! Food poisoning. Not good! To prevent this, I like to put the serving dish in a bowl with some ice around it, and add more ice as it melts down.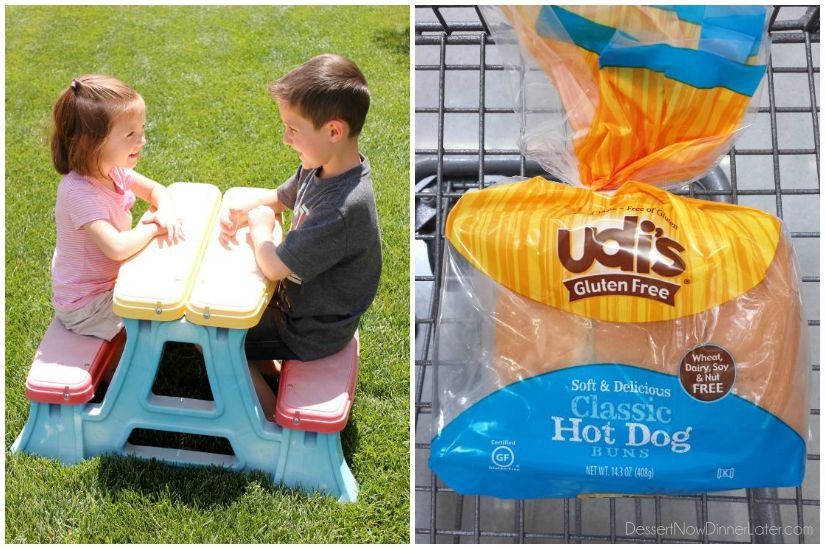 4. KNOW YOUR GUESTS – Will there be kids at your barbecue? Are there any guests with special diets/allergies? It's a good idea to plan ahead. Maybe have games or color sheets for the kids to do while the rest of the guests arrive or while the food is being cooked. Maybe have a small picnic table, child-size chairs, or a blanket for the kids to eat on for easy clean up. Do you need to purchase gluten free buns because someone has celiac? Knowing your guests makes them feel comfortable and welcome, which will make them want to return, should you host a party again.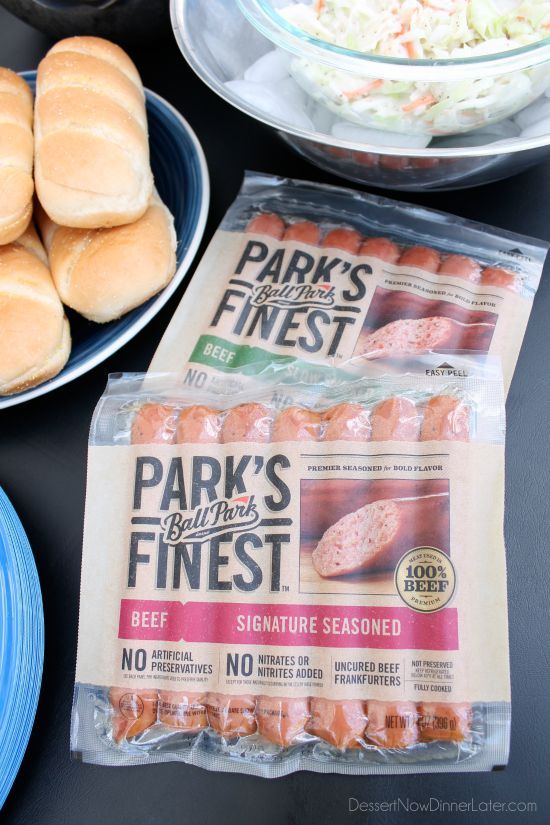 5. Serve Premium Meats – I don't know about you, but I like food. Good food. I really hate choking down cheap burgers and hot dogs at barbecues. I'm all for getting together with friends, but when I host a party, I'm only serving the good stuff. Ball Park Park's Finest Hot Dogs are where it's at! Made with 100% beef, premium seasoning you can see, 0% artificial preservatives, NO artificial flavors, colors, or fillers and NO nitrates or nitrites, with 5 varieties to choose from:
NEW Jalapeno Cheddar
NEW Slow Cooked Chili
Signature Seasoned
Slow Smoked Hickory
Cracked Dijon Mustard
We are hooked! Believe me when I say, these are the hot dogs to serve your guests! Just like a way to a man's heart is through his stomach, the way to make (and keep) friends is with food. Give them the good stuff. What are your tips for hosting a barbecue? Anything I missed?
This is a sponsored conversation written by me on behalf of Ball Park. The opinions and text are all mine.