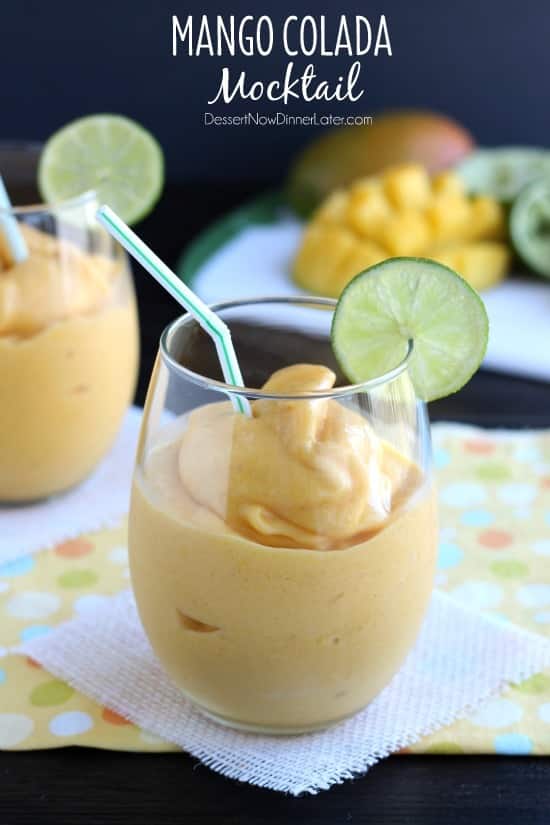 I don't have a ton of frozen drinks on my blog, because I try really hard not to drink my calories, but the ones I do have on here are FABULOUS!  And this one is just another delicious creation ready to be enjoyed by you and your family/friends.  It's non-alcoholic, because that's how I roll, and oh so refreshing!
So basically, this Mango Colada Mocktail is like a piña colada, but with mangoes instead of pineapple and a splash of lime, because yep, I have a citrus addiction.  This drink also uses one of my favorite ingredients for drinks, dips, and even cake: Cream of Coconut!  Find it in the aisle with the alcoholic mixers, it's extremely versatile and so, SO good!
I am guest posting today over at Kristyn's blog, Lil' Luna.  It's about "all things good" and this most certainly is good!  Go check it out, say, "Hi!" and let me know what you think!  What's your favorite drink to sip on in this summer heat?
Find the Recipe HERE.