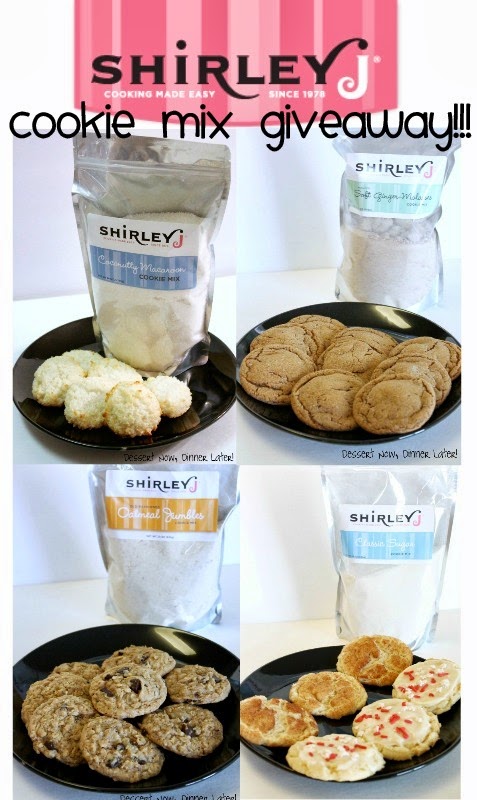 *Disclaimer:  I received product from Shirley J in order to write this post.  This post is written by me.  All opinions are 100% mine.  You can read my advertising & disclosure policy HERE. 
If you have been with me for a little while now, you know I did a Shirley J product review & giveaway back in May.  And if you remember that, you know how much I LOVE their products!  So, when they gave me an opportunity to try their cookie line, I jumped at the opportunity.
All of the Shirley J cookie mixes are in adorable half clear bags so you can see the mix inside.  Most of the mixes require shortening or butter & water, but that's it!  Easy!
Let me tell you about the cookies I tried.  I am going to start with my favorites & go from there. My absolute favorite was the Soft Ginger-Molasses!  It is exactly what it states to be: a soft gingersnap cookie.  And maybe you are not a ginger-molasses cookie type, but you should be, because these are soft, sweet & have the perfect amount of ginger & spices.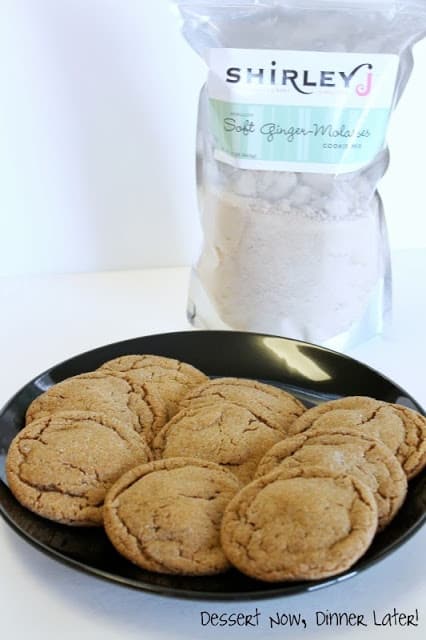 My second favorite was the Coconutty Macarons.  These ones you just add water.  The texture is what I liked the best about these.  They aren't dense & stringy like if you use coconut flakes from the store, it's a shorter flake & it's more fluffy, but chewy & coconutty.  These are GOOD!  And maybe I am weird or more of an old school-type cookie lover, but these first two were my favorites!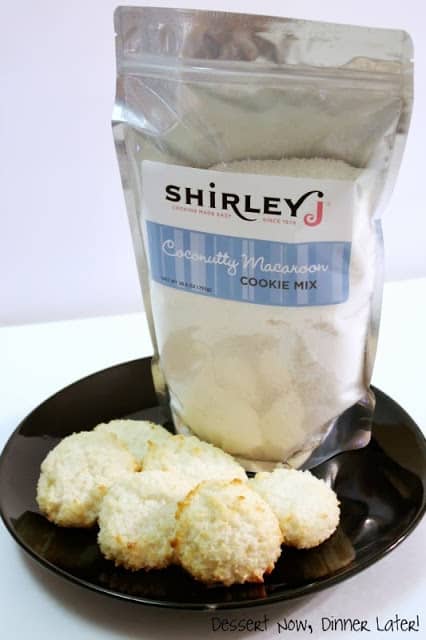 The Oatmeal Jumbles would be my third choice.  I do prefer just a tad more oat-iness to my oatmeal cookies, but these are SOFT oatmeal cookies that you can easily add chocolate chunks or raisins to.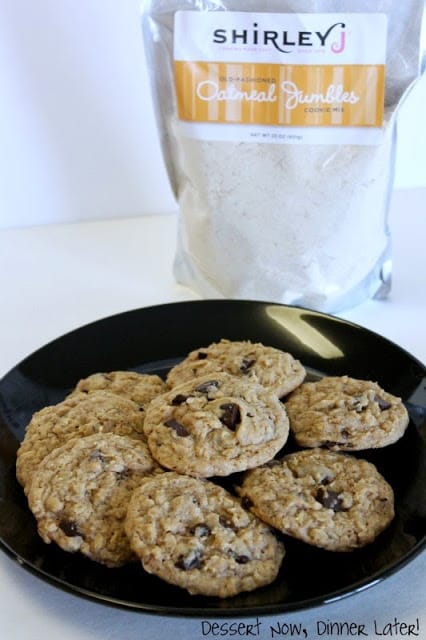 And lastly Shirley J has a no-roll sugar cookie mix which is perfect because I hate cut-out cookies!  I think they might have turned out smoother compared to wrinkled had I rolled them in my palm before I put them in the oven like the instructions said….Whoops!  Oh & I rolled some of mine in cinnamon-sugar too for snickerdoodles which worked out just fine.  The first batch I baked for 18 minutes, like the bag said, but they were a little crunchier than I prefer.  The second batch I did 16 minutes & they were just to my likings.  I personally like my cookies softer & a little underdone.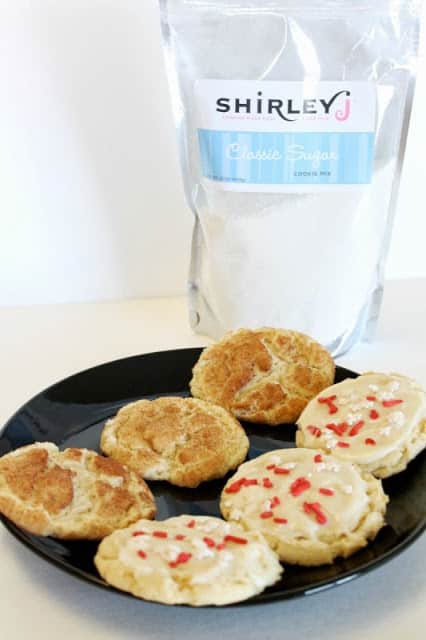 So, now that you see all of these fun & delicious cookies to try, who wants to win some?!!!
Just visit SHIRLEY J's website & then comment & tell me which COOKIE or RECIPE you most want to try & why & then fill out the Rafflecopter with your answer and you can find more chances for extra entries.  
Can't wait?!  How about a discount?  Enter the promo code DESSERTNOW at check out for 10% off your order!
Don't want to pay for shipping?  Find a store near you! (Discount only applies for online orders.)*Giveaway available to U.S. Residents only. 18 years or older.*