Very Vanilla Bundt Cake
This post may contain affiliate links, meaning that I may receive a commission at no cost to you if you use a link provided. All opinions shared are my own. You can review my full disclosure policy here.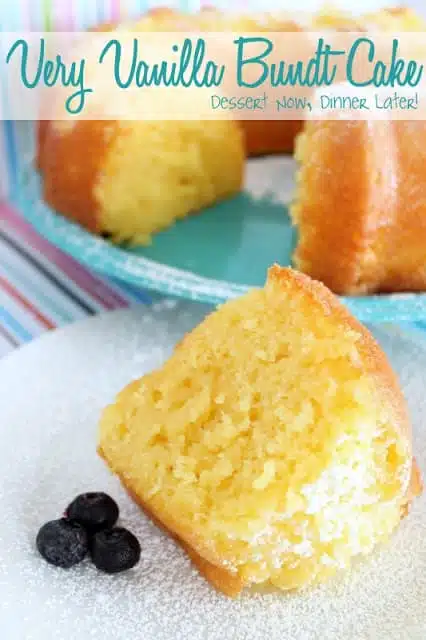 I first tried this cake at our weekly play group. The mom that brought it had a couple other small bundt cakes to try as well. Talk about going all out! And guess what? It was her birthday & she brought all the cakes! I think that was so sweet because we should have been the ones treating her to a special dessert! I have amazing friends, what can I say? And this friend of mine, Rochelle, is a foodie like me! She has her own cookie business here in Utah called Mamma Crimin's Cookies, so if you are in Davis County, check her out. You might also recall my story about the friend that brought the Copycat RUMBI to play group. Yeah, same gal. She loves to try new foods just like I do! Great times!
Anyway, this was the most moist cake I had EVER tasted that I had to get the recipe. You don't need any frosting or glaze! This cake is so moist & perfect as is, that it melts in your mouth! I love it! Plus, it is a very versatile recipe that can be changed & made into one of your own. Think of all the cake mix & pudding combinations you can come up with….yep! Plus, take a look at the list of ingredients & you see one of my favorite ingredients for moist, delicious food…SOUR CREAM! Love it!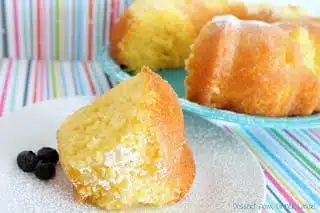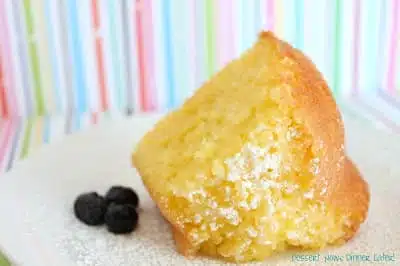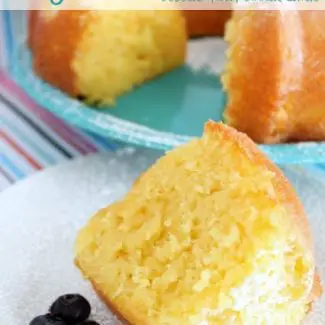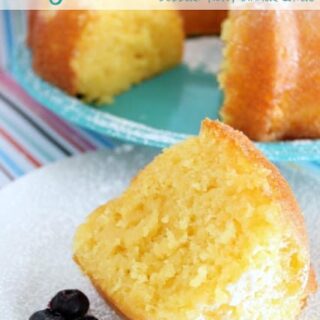 Very Vanilla Bundt Cake
Ingredients
1 box French Vanilla Cake Mix *SEE NOTES FOR IMPORTANT INFO!
1 small (3.4oz) box instant french vanilla pudding mix
1 cup sour cream
4 large eggs
1 cup water
3/4 cup vegetable/canola oil
1 cup white chocolate or vanilla morsels
Instructions
Pre-heat oven to 350* F. Grease & flour a 12-cup bundt pan well. Set aside.
Combine everything but the morsels in a large bowl. Beat for 2 minutes at medium speed. Fold in vanilla chips & pour into the prepared bundt pan. (*I had a little problem with my chips being stuck to the bottom of the pan, which ends up being the top once it is turned out, so maybe pour in half the cake batter in then sprinkle with the chips, & then pour the remaining batter.)
Bake for 38-43 minutes or according to the time frame on the box of cake mix. Cake is done when it springs back after being touched. Allow to cool for 20 minutes before turning out onto a plate. Slice & serve!
Notes
IMPORTANT NOTE: This recipe was written when cake mixes had 18.25 oz in them. They have since switched to 15.25 oz. To ensure this recipe will work for you, please add these additional ingredients to the cake mix:
1/2 cup all-purpose flour
2 Tablespoons granulated sugar
1/2 teaspoon baking powder
OR buy two boxes of cake mix and add 1/2 cup of extra cake mix to the recipe.
Nutrition Information:
Yield: 16
Amount Per Serving:
Unsaturated Fat: 0g
Recipe from Rochelle Crimin