Mexican Street Corn Salad is easy, creamy, and packed with flavor! Your favorite roasted Mexican street corn (Elote) is cut off the cob (to make Esquites) and is served with a spoon, for a delicious summer side dish!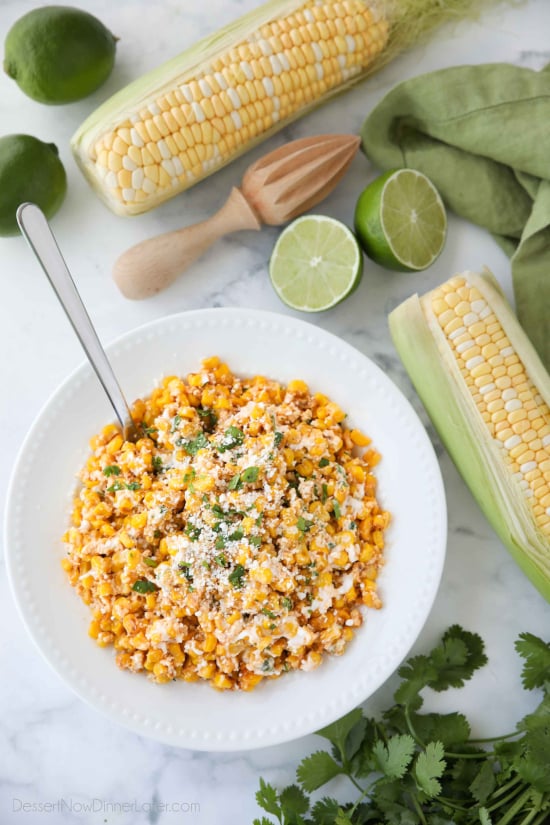 If you love elote (Mexican Corn on the Cob) you're going to love this off-the-cob version of Mexican Street Corn Salad, also known as esquites. It's got charred corn kernels, creamy mayonnaise, smoky chili powder, tangy lime juice, and sharp cotija cheese.
I've also added a little butter, garlic, salt, and cilantro to pack extra flavor into this favorite Mexican dish.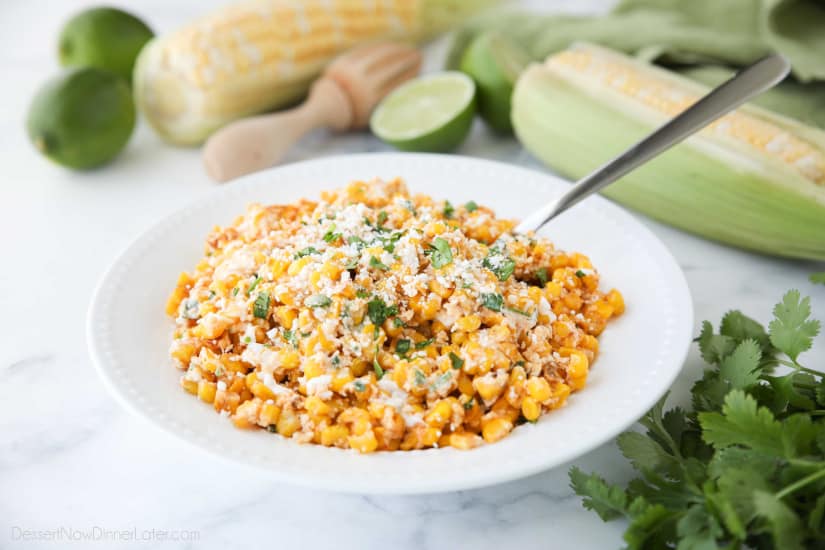 MEXICAN STREET CORN SALAD
You can use fresh, frozen, or (drained) canned corn for this Mexican Street Corn Salad. So you can enjoy this salad year round even if corn on the cob isn't in season.
If you choose fresh corn on the cob, simply cut the kernels off of the cob first. Tip: Use a small bowl turned upside-down inside of a large bowl. Stand the corn on top of the small bowl. As you cut, the kernels will fall into the larger bowl. (You can also use a bundt pan for this same concept.)
Starting with kernels makes prep a little easier and faster since you're not working with hot corn. Instead of a grill, the corn gets charred on the stovetop in a cast iron skillet.
Even though there's no open flame, the kernels still pick up that smokiness from the hot cast iron skillet by creating a slight char and nutty, roasted flavor.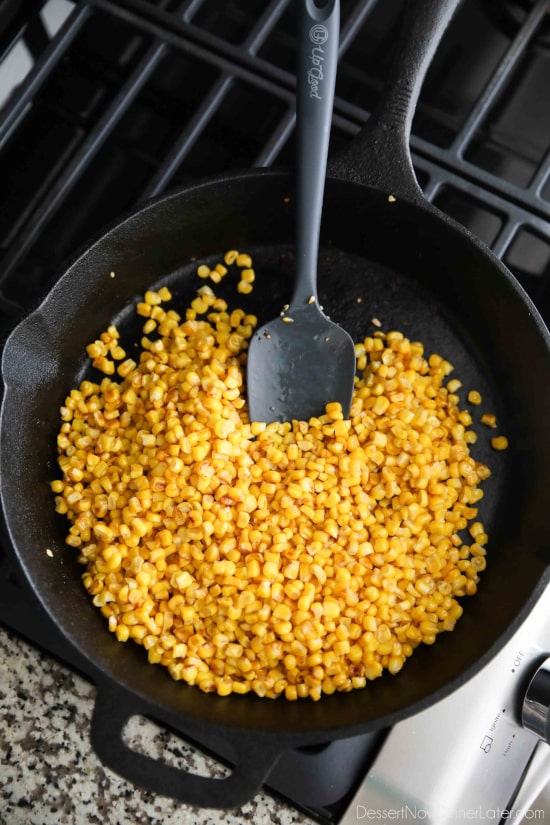 Once the kernels are cooked, stir in the mayonnaise, chili powder, cotija cheese, lime juice, and chopped cilantro. Season to taste with salt.
Mexican Street Corn Salad can be served hot or cold. I prefer it hot because that's how you eat elote, but it's still delicious cold. If you're a fan of this recipe, you'll probably like my Corn Salad with Queso Fresco too.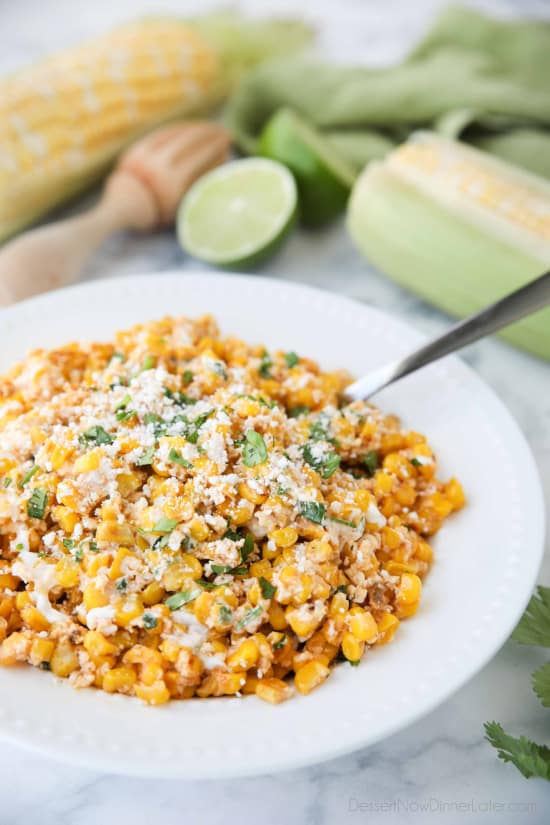 For maximum creaminess in your Mexican Street Corn Salad, allow the corn to cool slightly before stirring in the mayonnaise mixture. This helps prevent it from melting completely. Enjoy!