Browned Butter and Garlic Mashed Potatoes
This post may contain affiliate links, meaning that I may receive a commission at no cost to you if you use a link provided. All opinions shared are my own. You can review my full disclosure policy here.
Browned butter and sautéed garlic give these mashed potatoes their rich and delicious flavor!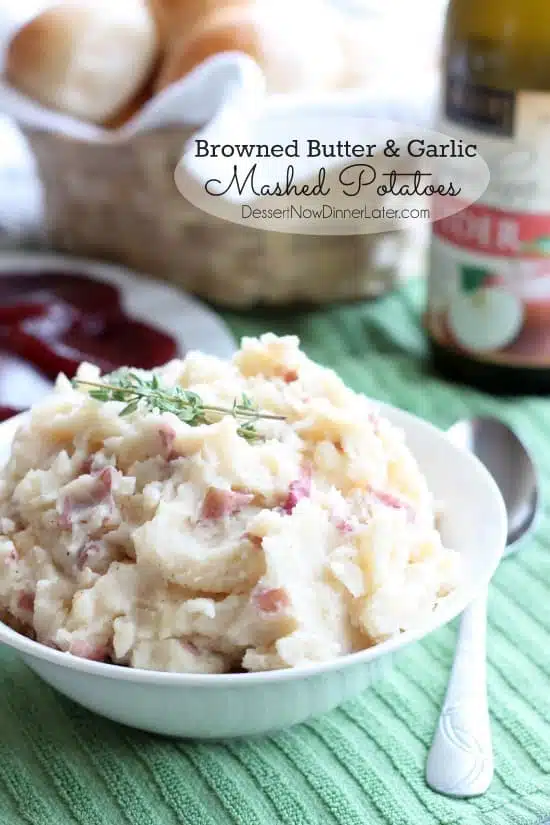 This is our absolute FAVORITE way to make mashed potatoes for Thanksgiving! Pair them with a little turkey gravy and my oh my! So good! Actually, you don't even need the gravy, because they are tasty to eat all by themselves!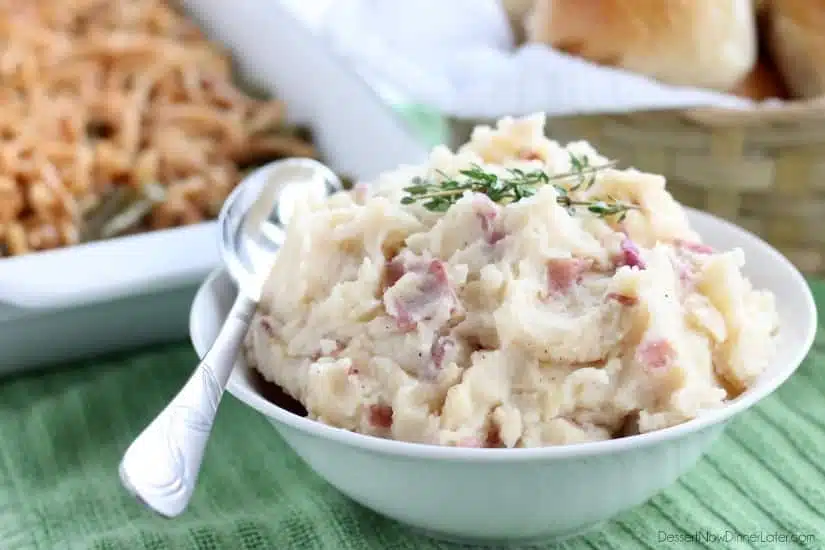 If you haven't seen all the rage over BROWNED BUTTER in recipes, then you are missing out. Honestly, when it first became popular, I was really confused. In culinary school, I was never taught to brown butter for anything.
Browning your butter wasn't considered a good thing at least that I can remember. But if you are careful, and don't burn your butter, brown butter actually adds a great depth of flavor to your recipes. Pair that with the sautéed garlic, and you have the perfect mashed potatoes!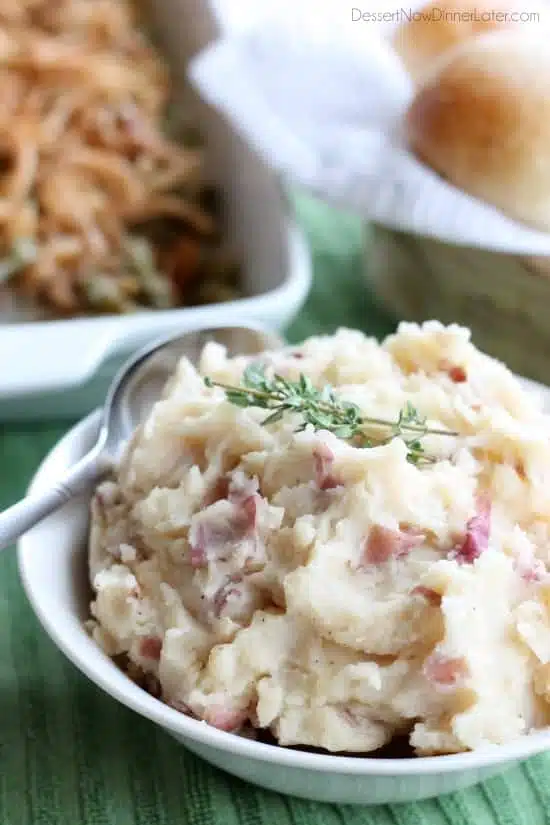 Our favorite potato to use in these Browned Butter and Garlic Mashed Potatoes is a red potato. We think they taste the best! We also like to leave the skin on and leave our mashed potatoes a little chunky.
Obviously everyone's preferences are different. You can still use russet potatoes, peel them, and mash them until smooth. It's all up to you, but if you want a simple mashed potato, that still is seasoned well on it's own, aside from the turkey and gravy, you MUST make these!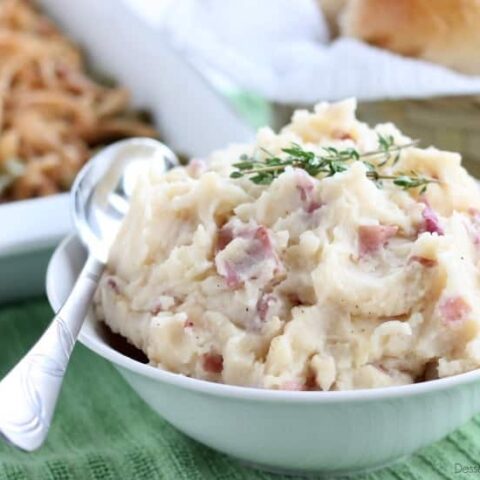 Browned Butter and Garlic Mashed Potatoes
Ingredients
6 medium red potatoes scrubbed clean, and diced (about 5 cups, cubed potatoes)
5 Tbsp butter
1 1/2 to 2 tsp minced garlic
1/2 cup milk, or more for creamier potatoes
salt & pepper, to taste
Instructions
Boil diced potatoes for 15 minutes or until fork tender. Drain and set aside in a large bowl.
In a saucepan, melt butter. Cook until golden brown, about 6 minutes on medium heat. Add the minced garlic as the butter is starting to brown so that neither the butter nor the garlic, burns. Remove from heat and add to the cooked potatoes.
Mash potatoes with a hand held potato masher, and add milk, salt, and pepper, until desired texture and taste. Enjoy!
Nutrition Information:
Yield: 10
Amount Per Serving:
Unsaturated Fat: 0g