White Chocolate Pudding Buttercream Frosting
This post may contain affiliate links, meaning that I may receive a commission at no cost to you if you use a link provided. All opinions shared are my own. You can review my full disclosure policy here.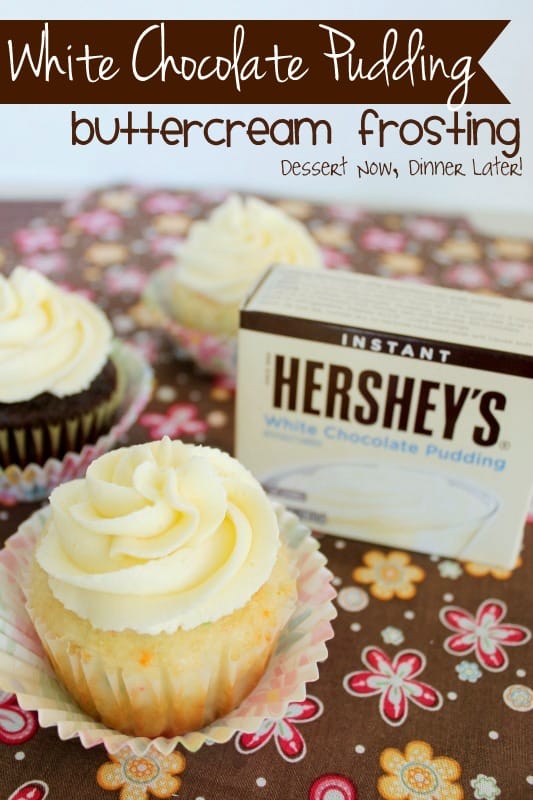 I've never really been a fan of buttercream. Too sweet & too greasy. I use bare minimum on the cakes that I actually eat, or I'll scrape it off if it's served to me.
Now there is an even better way to make buttercream! So you've heard of pudding in cakes, pudding in cookies, but have you ever heard of pudding in buttercream frosting? I hadn't, until I searched it & only found like one recipe. I adapted it to my liking & I loved the results! The texture is perfect: smooth & velvety, yet durable & holds it's shape. You also use less powdered sugar while adding flavor (not just pure sugar) to the frosting. It's genius! Or at least I think so! 🙂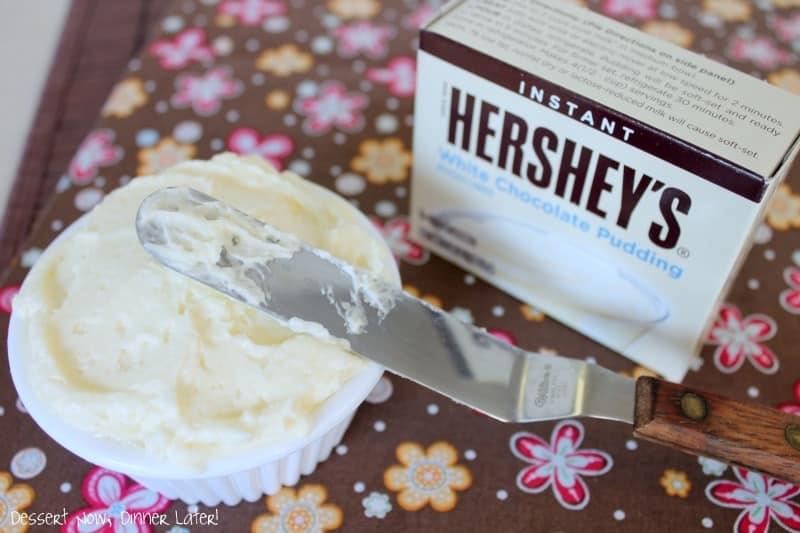 Plus, think of all the flavor combinations…crazy amounts of pudding boxes waiting at the store for you to make frosting with! I just happened to have this white chocolate pudding in my cupboards & needed something to make with it, so this is what I did. And I like it!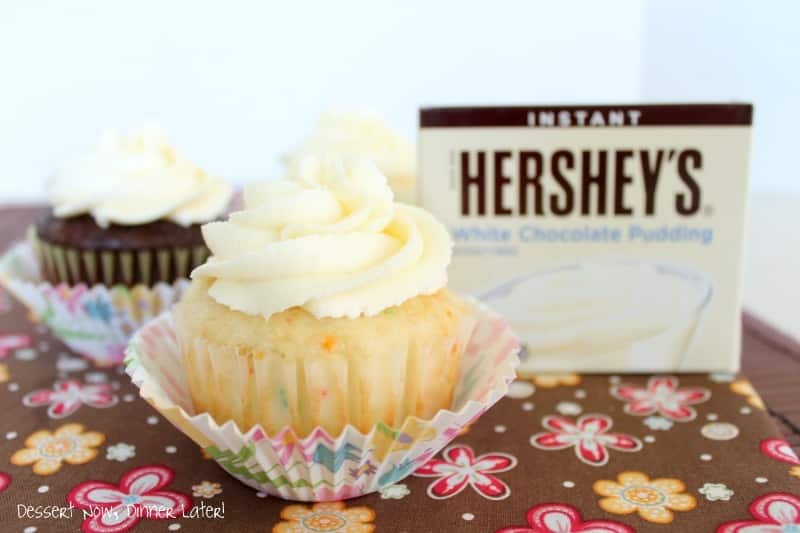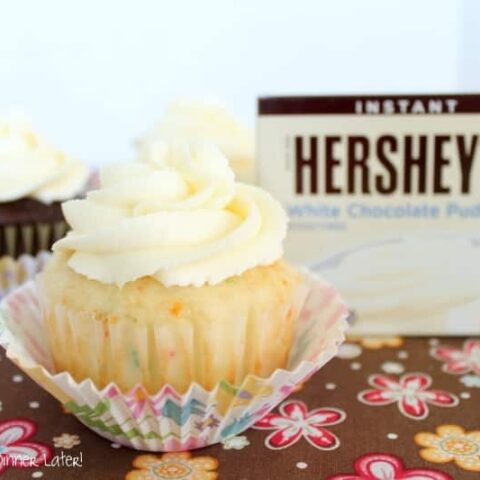 White Chocolate Pudding Buttercream Frosting
Ingredients
1 (3.56oz) box white chocolate instant pudding (the 4 servings size box)
1/2 cup cold skim milk plus extra for thinning
1/2 cup unsalted butter, room temperature
1/2 cup shortening (can use all butter if desired)
1 cup powdered sugar
1 tsp vanilla
Instructions
Whisk pudding with milk in a small bowl. Set aside in fridge or freezer until thick/solid; about 3 minutes; it's not very long.
Meanwhile beat butter & shortening in a bowl with a hand mixer. Add vanilla & thickened pudding. Blend until combined.
Add powdered sugar & blend again.
Add additional milk, 1 Tbsp at a time until desired consistency is achieved. (I added about 3 to 4 Tablespoons. Fill pastry bag & pipe icing onto cupcakes or spread with a spatula onto a round cake.
*Use promptly after freshly being made. If prepared beforehand: thin with additional milk to a spreadable consistency. Keep refrigerated.
Nutrition Information:
Amount Per Serving:
Unsaturated Fat: 0g