Raspberry White Chocolate Chip Scones
This post may contain affiliate links, meaning that I may receive a commission at no cost to you if you use a link provided. All opinions shared are my own. You can review my full disclosure policy here.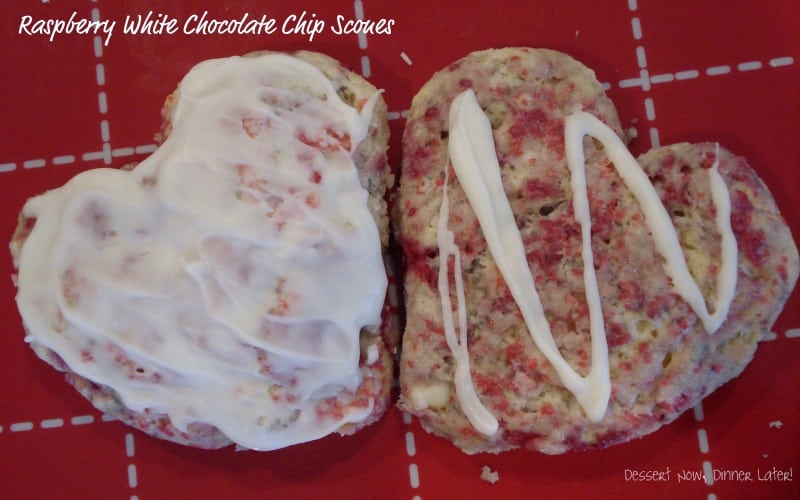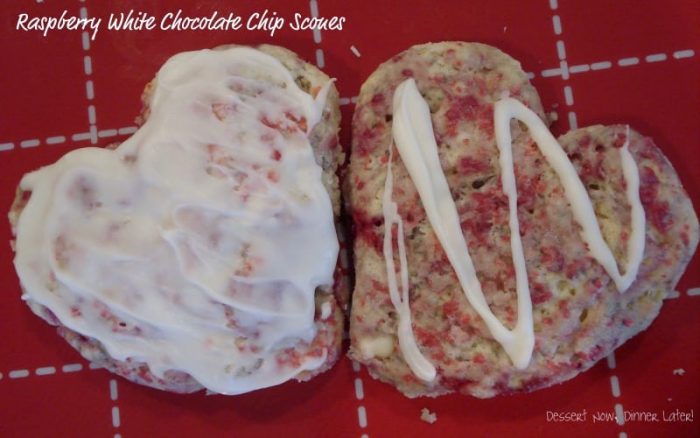 I "heart" a good scone & these scones are perfect to make ahead of time, so if you are doing a homemade Valentine's date night dinner, these will keep you out of the kitchen & in the bedroom Valentine's morning. (*wink, wink*)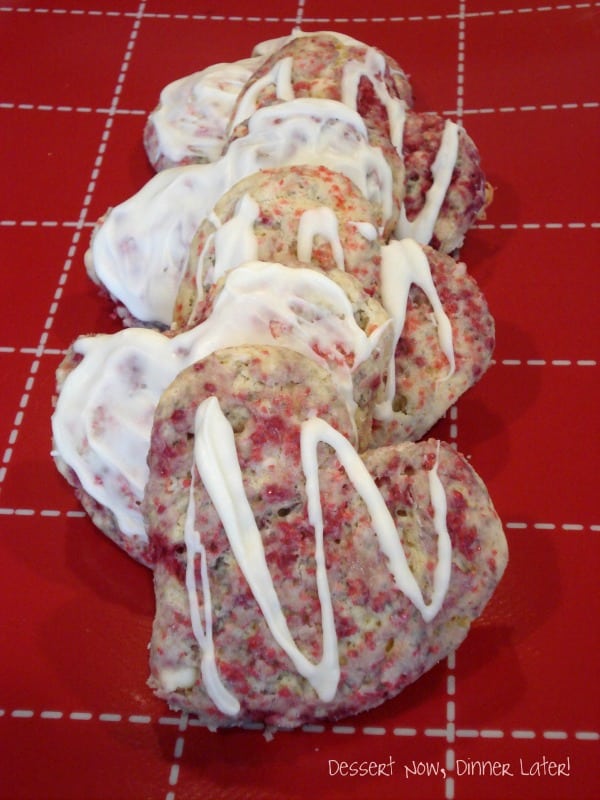 Prepare these the day before & surprise your loved one when you wake up with these ready bedside. They are the perfect little treat to start off your romantic day right!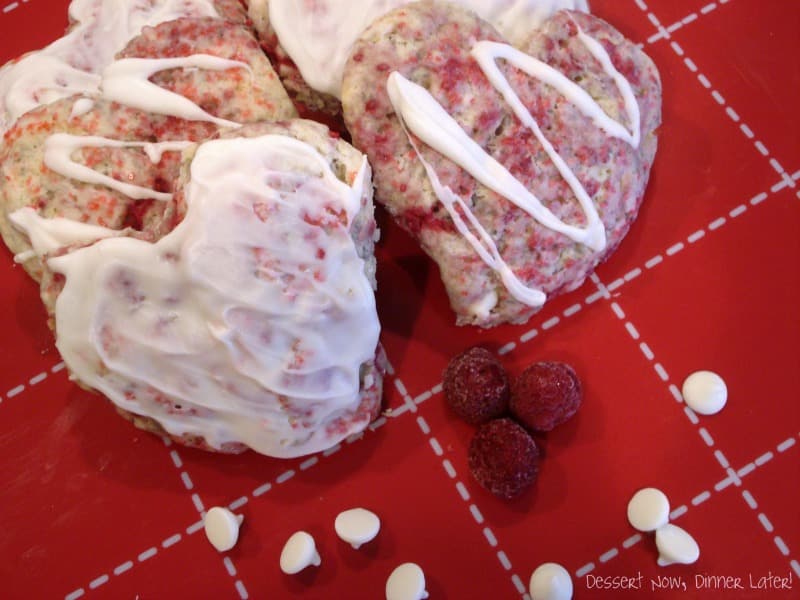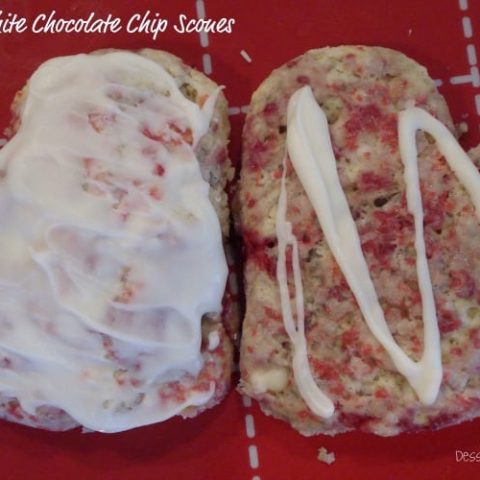 Raspberry White Chocolate Chip Scones
Ingredients
2 cups flour
1/4 cup sugar
1 Tbsp baking powder
1 tsp salt
1/2 cup butter, cold
3/4 cup white chocolate chips
1/2 cup heavy cream
2 eggs
1 tsp vanilla
3/4 cup frozen raspberries tossed in 1 tsp sugar
1/4 cup heavy cream
red/pink sugar crystals
white chocolate chips (1/2 cup or so to melt for drizzle on top)
Instructions
Preheat oven to 400*F. In a food processor, pulse the flour, sugar, baking powder, & salt with the cold butter. Pulse until mixture resembles coarse crumbs.
Remove mixture from food processor & place in a large bowl. Add chocolate chips & stir. Pour in ½ cup cream, & add eggs & vanilla. Combine until it starts to ball up.
Empty contents of bowl onto a floured surface. Work dough into a disk. Sprinkle raspberries on top of disk & knead in the raspberries lightly, adding extra flour when necessary to help with sticking (you are trying to achieve a marbled look, so don't completely blend the raspberries.) You don't want your dough to stick to the counter, but you don't want to add so much flour it dries out; be careful not to overwork the dough.
Reshape dough into a disk about 1-inch thick; may use a rolling pin if needed. Using a pastry brush, dust off any excess flour on the top of the dough. Using a cookie/biscuit cutter, cut scones into desired shape, dust the flour off the bottoms & place on a greased baking sheet. Piece scraps together carefully & keep cutting until all dough is used. (Don't overwork dough.)
With your pastry brush, using the ¼ cup of heavy cream, brush the tops of the prepared scones & sprinkle with sugar crystals. Bake at 400*F for 15 minutes or until golden brown.
Once scones have cooled slightly, melt extra chocolate chips in the microwave or your preferred method & drizzle on the top. Let chocolate harden before serving. (Or eat them warm & gooey!)