Garlic Parmesan Orzo
This post may contain affiliate links, meaning that I may receive a commission at no cost to you if you use a link provided. All opinions shared are my own. You can review my full disclosure policy here.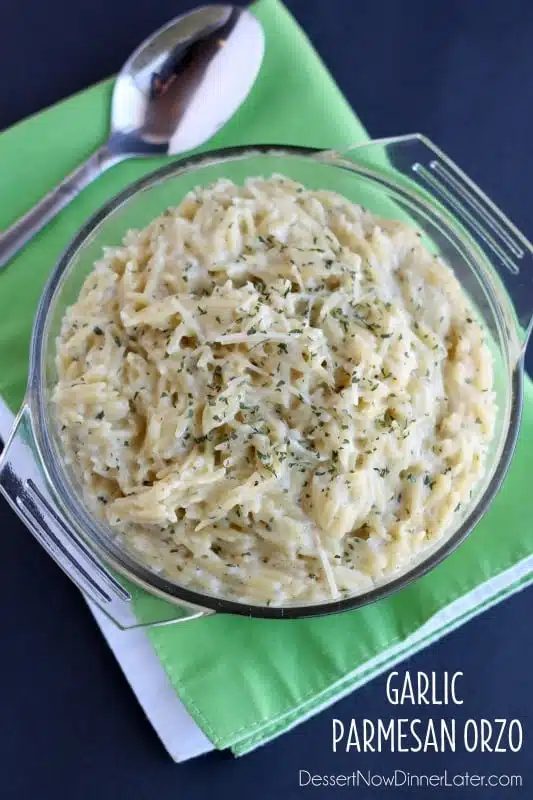 This was totally one of the side dishes we made for our homemade Valentine's Dinner last month. I loved it so much I had to share it here. My poor husband thought he had the dinner all planned & ready to cook. Well, he just isn't super efficient in the kitchen at timing things & getting everything finished at the same time, so I helped out a tad. He did a great job, just needed a little help. Don't tell him I told you, *wink wink.
Anyway, I helped with this side dish & we absolutely loved it. I love the texture of the orzo. It's shaped like rice & has a similar texture with more of a bite. We will be making this again soon! I think even our kids will eat this one! Unfortunately they didn't get to try it since they had a heart shaped cheese pizza for dinner while we had Kansas City Rubbed Steaks, this Garlic Parmesan Orzo, & Honey Glazed Carrots. Regardless, I am sure they will love it, & so will you!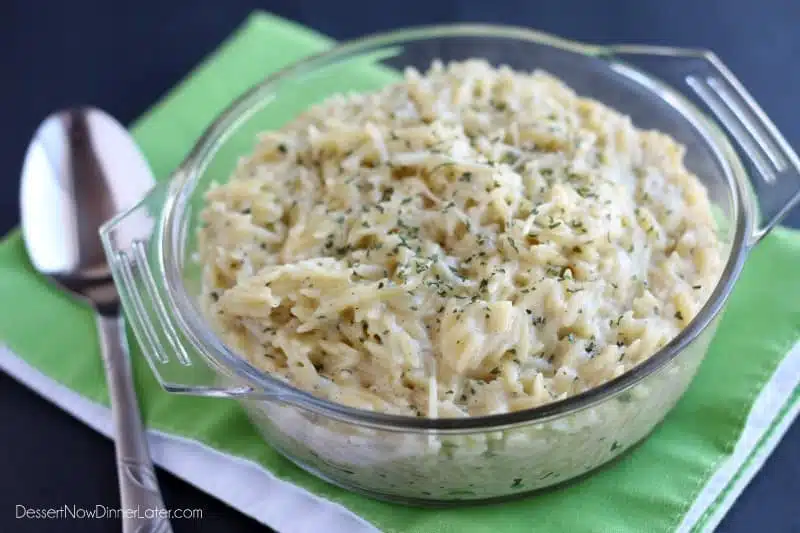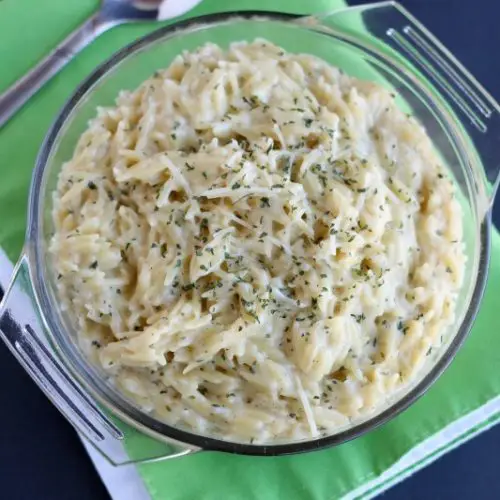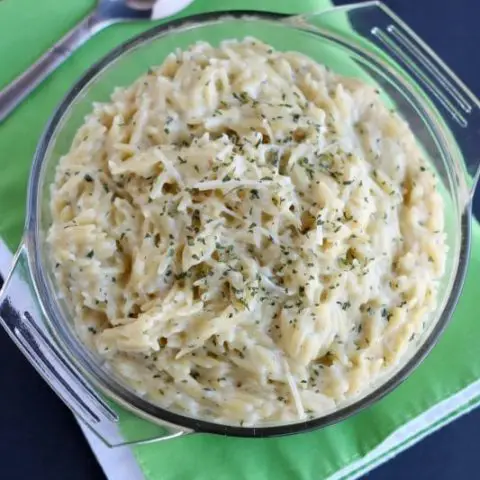 Garlic Parmesan Orzo
Ingredients
1 cup orzo pasta
3 Tbsp butter
2 tsp garlic, minced
1/3 cup shredded parmesan
1/4 cup milk
1/2 tsp salt
1/2 tsp pepper
1 tsp dried parsley
Instructions
Boil orzo according to directions on the package (usually 9-10 minutes.) Drain & set aside.
In a saucepan, melt butter & saute garlic until fragrant about 1-2 minutes.
Add cooked orzo, parmesan, milk, salt, pepper, & parsley. Stir until cheese melts & everything is combined. Taste & adjust seasonings if needed.