Creamy Crockpot Macaroni & Cheese
This post may contain affiliate links, meaning that I may receive a commission at no cost to you if you use a link provided. All opinions shared are my own. You can review my full disclosure policy here.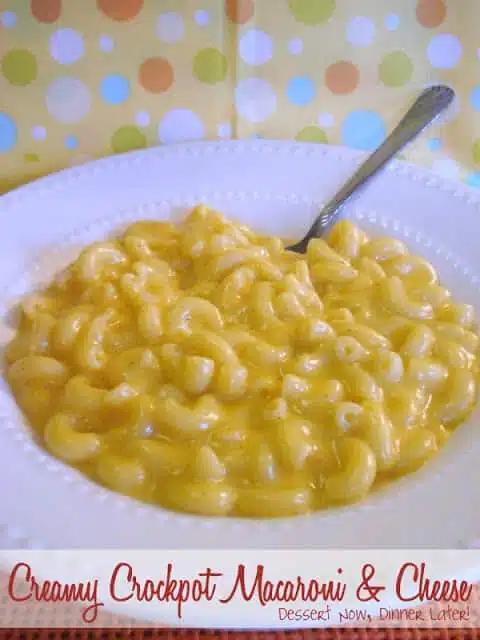 I saw this macaroni & cheese on one of my favorite food blogs (Six Sisters' Stuff) & knew it had to be fattening because it looked so creamy. Haha! Well, I decided I had to make it anyway because my kids are picky & I figured this would be one meal they would actually eat. Well, I was right! My extremely picky 3 1/2 year old asked for SECONDS! I couldn't believe it! This macaroni & cheese is kind of high maintenance for a slow cooker meal, but it is so CREAMY & delicious. I was totally just going to make a sandwich for myself & eat this on the side, but it was so creamy & cheesy that I totally had a bowl full. Anyway, this is an extremely kid friendly dish, so there you go!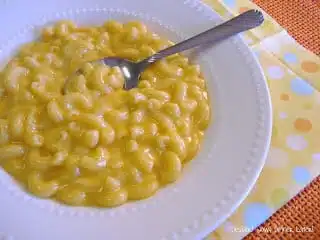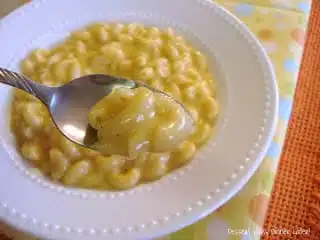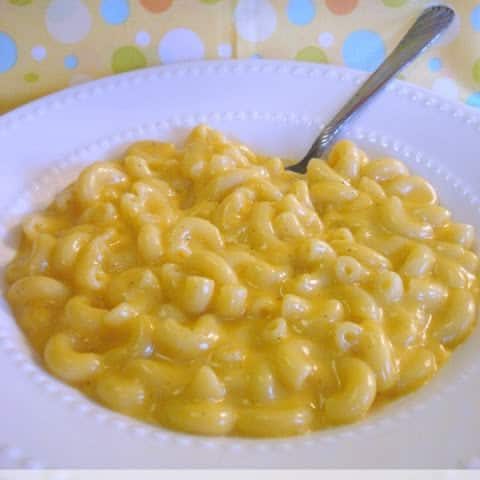 Creamy Crockpot Macaroni & Cheese
Ingredients
2 1/2 cups elbow macaroni, uncooked
4 Tbsp unsalted butter
2 1/2 cups grated medium or sharp cheddar cheese
1/2 cup light sour cream
1 (10.75oz) can condensed cheddar cheese soup
1 cup milk
1/2 tsp salt
1/2 tsp ground black pepper
1/2 tsp dry mustard
Instructions
Par-cook macaroni noodles by boiling for 6 minutes. Drain & set aside.
Meanwhile, in a small saucepan, melt butter with cheese. Stir until completely melted.
Spray the inside of a 4-QT slow cooker, add sour cream, condensed cheddar cheese soup, milk, salt, pepper, & mustard. Add melted butter & cheese. Mix well.
Stir in cooked macaroni. Cook on low for 2 to 2½ hours, stirring every 45 minutes (equals two times) until the noodles are done & have soaked up a lot of the cheese sauce. Serve as is or as a side dish.