Skillet Lasagna
This post may contain affiliate links, meaning that I may receive a commission at no cost to you if you use a link provided. All opinions shared are my own. You can review my full disclosure policy here.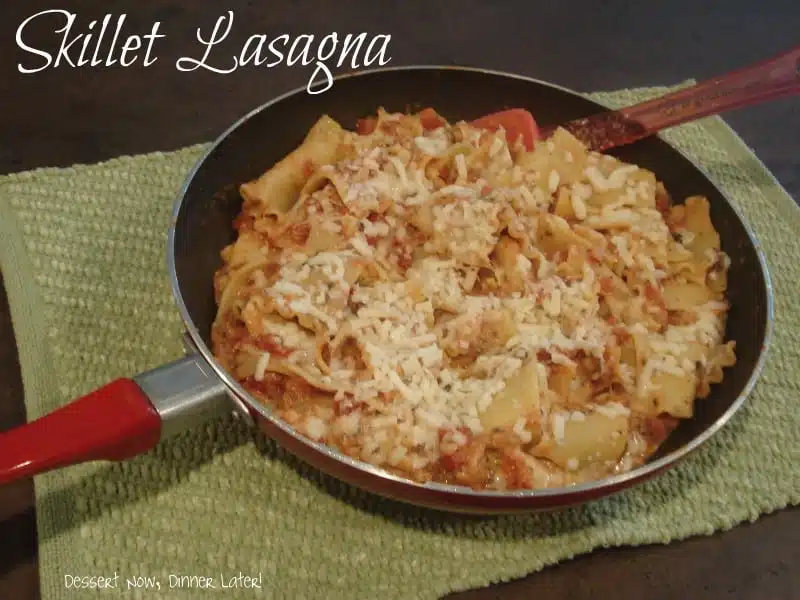 Some nights, I really don't want to cook anything fancy. I want a quick one pot meal & this dinner pretty much fits that description (I used two pots; one to cook my noodles & the skillet for everything else.)  
I really like this meal. Not only was it fast to put together, but it really was just as good as layered lasagna without all the fuss. Plus, it is on the healthier side, so that is always a bonus!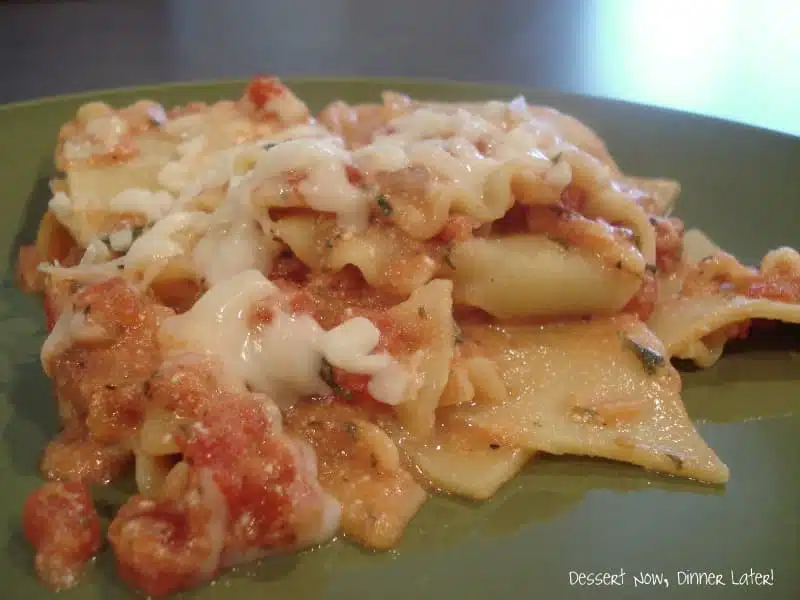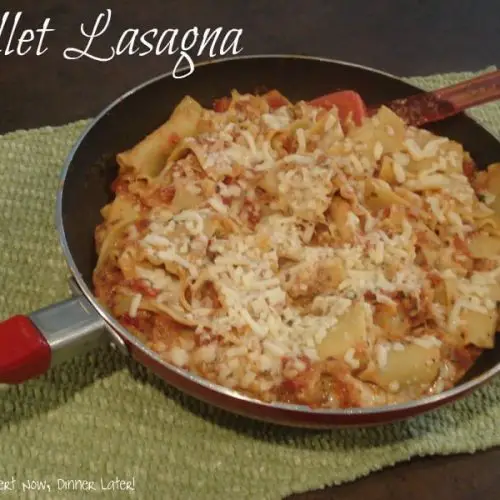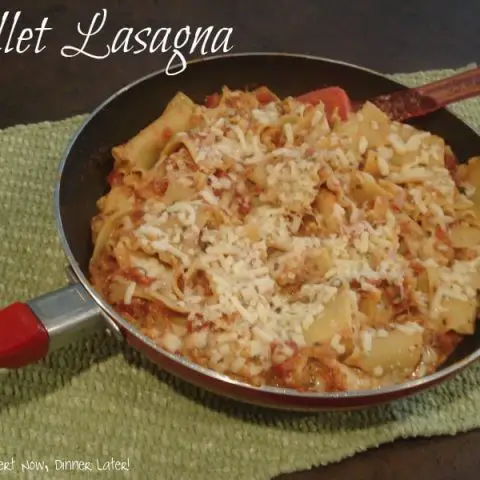 Skillet Lasagna
Ingredients
1 1/2 Tablespoons extra virgin olive oil
1 large onion, chopped
2 garlic cloves, minced
2 (14.5 oz) cans Italian diced tomatoes, drained
1/2 cup tomato sauce
1 tsp dried basil
1 tsp dried oregano
1 tsp garlic powder
1 Tbsp parsley
1 teaspoon kosher salt
1/4 teaspoon black pepper
1/2 cup skim ricotta cheese
1/2 cup part skim mozzarella cheese
3 tablespoons Parmesan cheese
Instructions
About 6 ounces lasagna noodles, broken into thirds & fully cooked (I cooked mine whole & cut each noodle with scissors 4-5 times making 3" long pieces; then I tossed them in a little oil so they didn't stick until I needed them.)
Heat oil in a large nonstick skillet over medium-high heat. Add onions and cook until softened, about 4 minutes. Add garlic and cook until fragrant, about one minute. Add in diced tomatoes, tomato sauce, basil, oregano, garlic powder, parsley, salt and pepper. Cook mixture until it thickens up a bit, around 5 minutes.
Add noodles to skillet and stir into the mixture well. Add scoops of ricotta cheese over the noodles; add in mozzarella and Parmesan. Cook about 2 more minutes, or until mixture is thick. Serve immediately.