Mexican Potato Casserole
This post may contain affiliate links, meaning that I may receive a commission at no cost to you if you use a link provided. All opinions shared are my own. You can review my full disclosure policy here.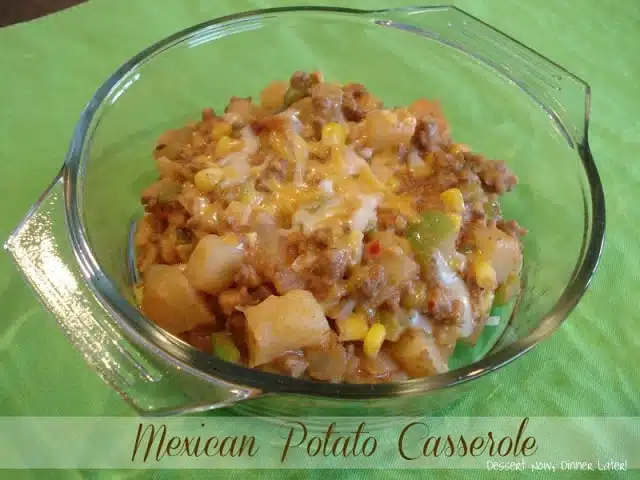 Sometimes I try to find ways to fancy up potatoes for dinner. Potatoes are so cheap, especially when you are on a budget. And we are definitely on a budget because we are buying our first house, so we won't have as much wiggle room in our current budget until my husband gets his next raise.
I came up with this quick skillet dish on a whim & it turned out great. My husband kept looking at me surprised that everything came out so flavorful & hearty.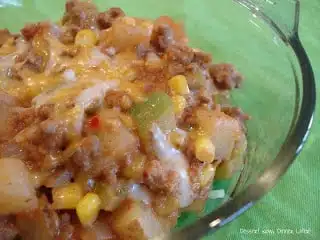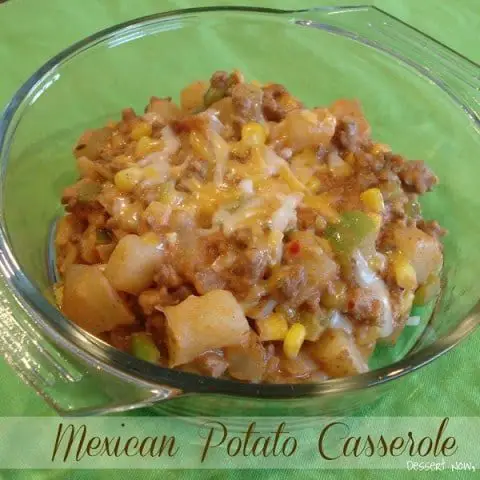 Mexican Potato Casserole
Ingredients
3 small potatoes, scrubbed & diced small
3/4 lb. ground beef
1/2 white onion, diced small
1 bell pepper diced small
2 Tbsp taco seasoning
1 Tbsp Chipotle Seasoning (or substitute with cayenne pepper starting at 1/8 tsp & adjust to desired heat.)
1 (8oz) can tomato sauce
2 Tbsp brown sugar
1/2 cup heavy cream (can sub sour cream)
1 cup frozen corn
Instructions
In a medium pot of water add potatoes & heat until boiling. Boil for 10+ minutes or until just done. (Think potato salad doneness-NOT mushy.) Drain & set aside.
Meanwhile, brown beef in a large skillet over medium heat. Drain the fat. Return meat to skillet, add onion & pepper & saute 3 minutes. Add taco mix, chipotle seasoning, tomato sauce, brown sugar, heavy cream & frozen corn. Stir constantly until mixture bubbles. Add potatoes & heat everything through.
Serve topped with cheese & sour cream, if desired.