Crockpot Mexican Haystacks
This post may contain affiliate links, meaning that I may receive a commission at no cost to you if you use a link provided. All opinions shared are my own. You can review my full disclosure policy here.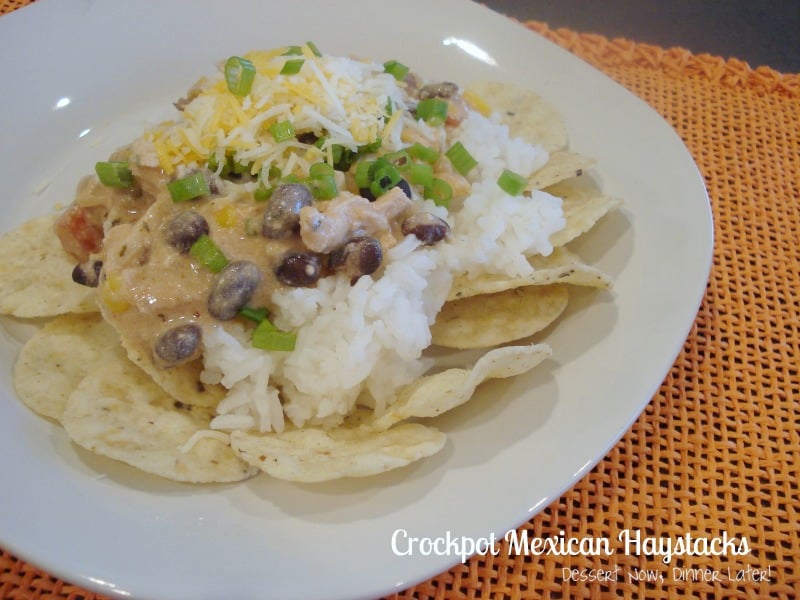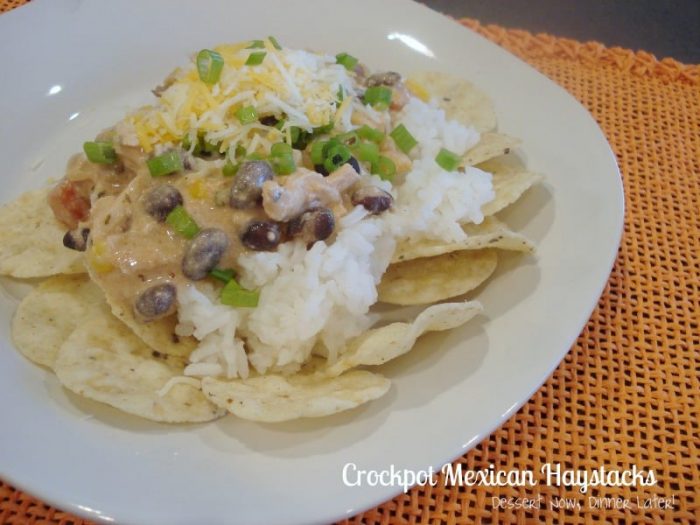 I found a couple different versions of this dish & decided to kind of combine some of the flavors from the two. I love the idea of Mexican Haystacks! These did not disappoint! It is creamy & packed with flavor & texture.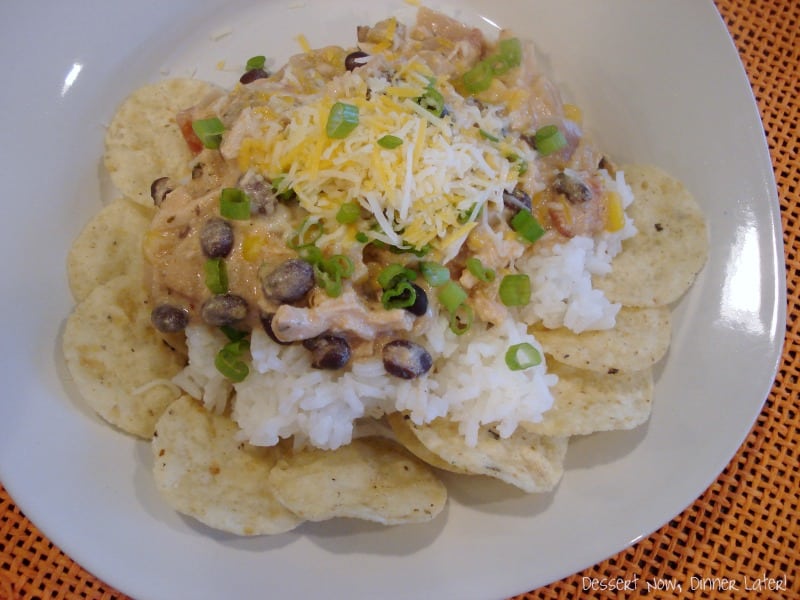 It makes a LOT for our little family, so sadly we might not make it again for a while, unless we invite some friends over to help share in the goodness, but it is great for bigger families & or a potluck. Did I mention this is made in a crockpot? How easy is that? Can't get any better!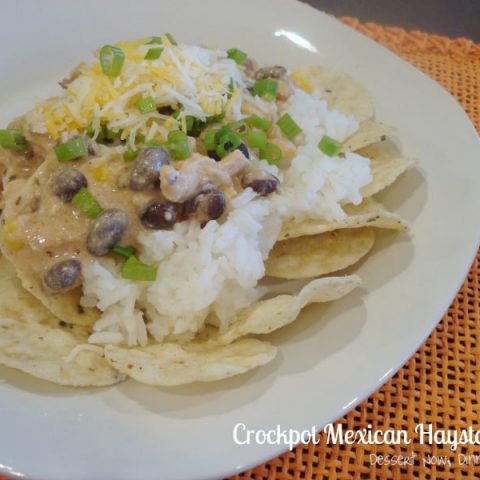 Crockpot Mexican Haystacks
Ingredients
4 oz cream cheese
1/2 cup sour cream
1 cup salsa (I used Great Value Black Bean & Corn Salsa)
1/2 red onion, chopped
1-4 oz can diced green chilies
1-15.25 oz can black beans, rinsed
1 cup frozen corn kernels
1 1/2 Tbsp Ranch Mix (or half a packet)
1 1/2 Tbsp taco seasoning (half a packet)
2 large chicken breasts
White Rice, prepared
Tortilla Chips
Shredded Cheese
Green Onion/Cilantro
Instructions
Combine first 9 ingredients in a crock pot. Add chicken. Cook on low for 4-6 hours (or high 2-4 hours.)
Remove chicken, shred & return to pot with sauce mixture.
Serve over rice with tortilla chips, cheese, green onion, cilantro, olives, or whatever other toppings you desire.