Best Taco Meat EVER!
This post may contain affiliate links, meaning that I may receive a commission at no cost to you if you use a link provided. All opinions shared are my own. You can review my full disclosure policy here.
The BEST taco meat ever! It's saucy and full of flavor made with an easy homemade taco seasoning. A recipe the whole family will enjoy for Taco Tuesdays!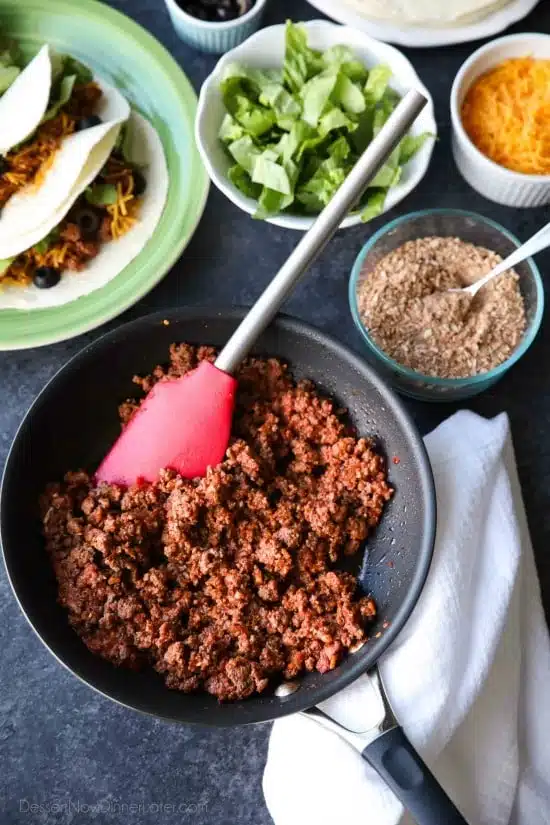 I found this recipe for "favorite taco meat" on a food storage blog almost a year ago. I was extremely excited to try a recipe with homemade taco seasoning because I feel like the packets at the store are overpriced for what you get in them, plus they're full of MSG and other weird ingredients. Even on sale, seasoning packets are a rip off of the cost of the ingredients that are in them.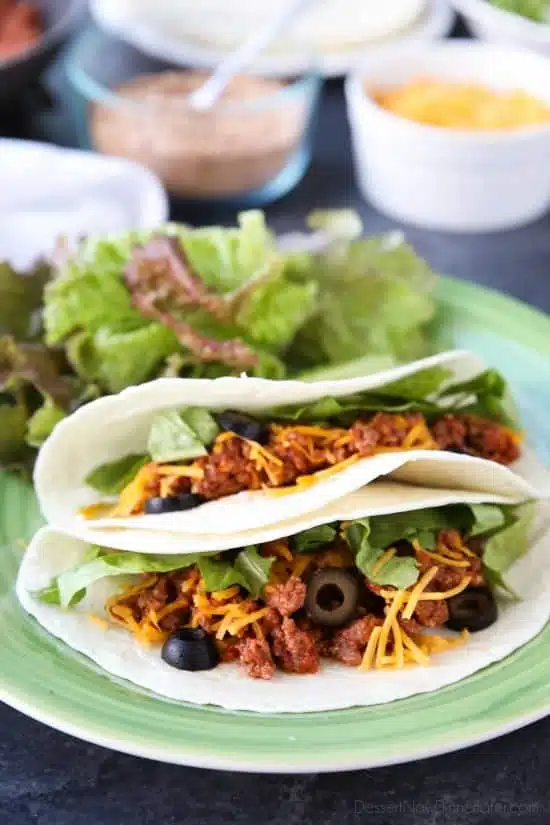 The homemade taco seasoning used to make these tacos is so easy to put together. I have not made my taco meat any other way since finding and trying this recipe with the homemade taco seasoning! It's sweet and saucy, with the smokey cumin flavor of regular tacos, but so much better! LOVE IT! You must try it, like now!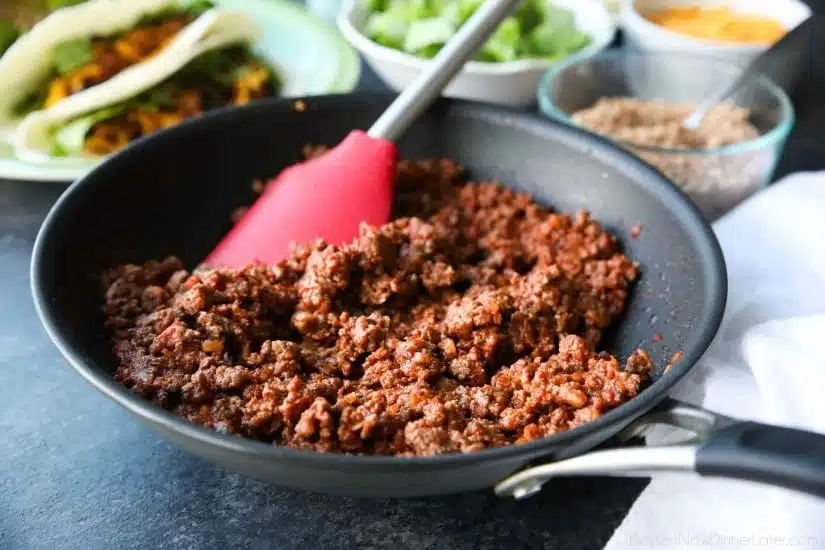 We've made it an almost weekly tradition to have these tacos. (Hello! Taco Tuesdays!) Sometimes we eat it like a salad. Sometimes we use soft shells. Sometimes hard shells, and sometimes like a quesadilla. It's delicious any way you make it. Try it! This taco meat might even become your family's new favorite!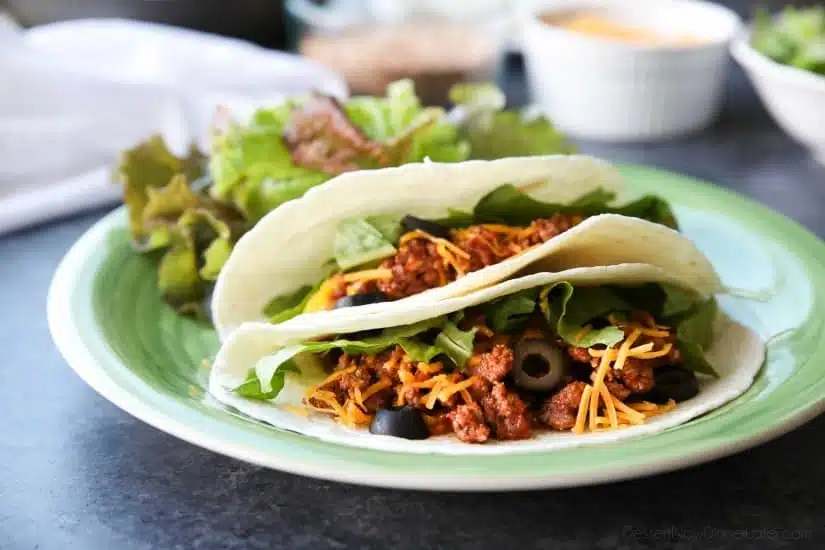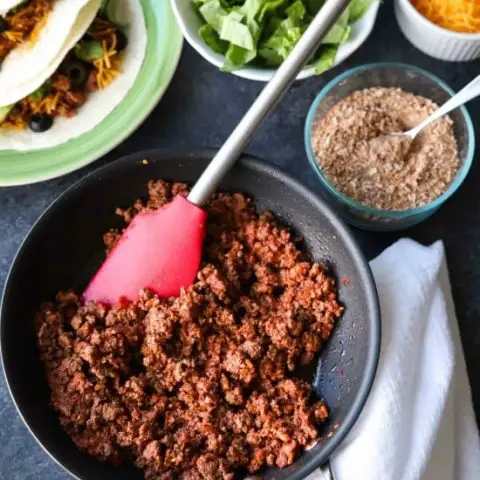 Best Taco Meat EVER!
Prep Time: 5 minutes
Cook Time: 15 minutes
Total Time: 20 minutes
Yield: 4 servings
Ingredients
1 lb lean ground beef or turkey
1 (8oz) can tomato sauce
3 Tbsp homemade taco seasoning (link in instructions below)
1 Tbsp brown sugar
1 Tbsp sour cream
Instructions
Brown and break up the ground beef/turkey with a spatula. Drain off any excess grease (unnecessary if using ground turkey.) Return meat to pan.
Add the tomato sauce, homemade taco seasoning, brown sugar, and sour cream. Simmer for 10 minutes.
Serve in taco shells or tortillas with all of your favorite fixings.
Pictures updated 8/13/17.