IKEA's Swedish Meatballs
This post may contain affiliate links, meaning that I may receive a commission at no cost to you if you use a link provided. All opinions shared are my own. You can review my full disclosure policy here.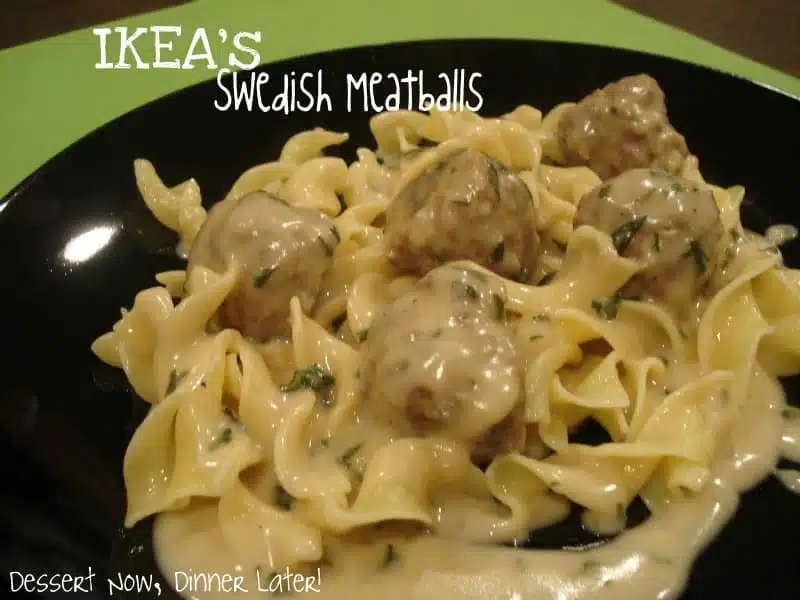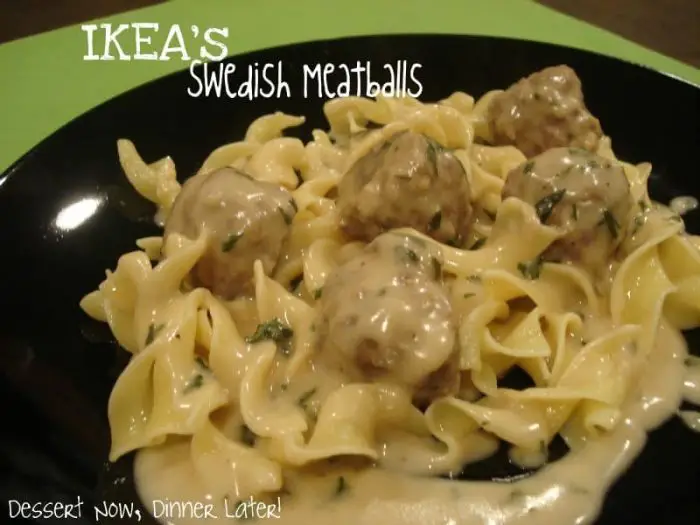 I have never been to IKEA (is that bad?) & so I have never tried their meatballs, but this recipe is really good. I love a good swedish meatball & these are moist & flavorful. This is a nice meal that is pretty quick to throw together.
I will most likely be making this again, especially since my 2 1/2 year old actually eats meatballs, I will use any variation I can get! Enjoy!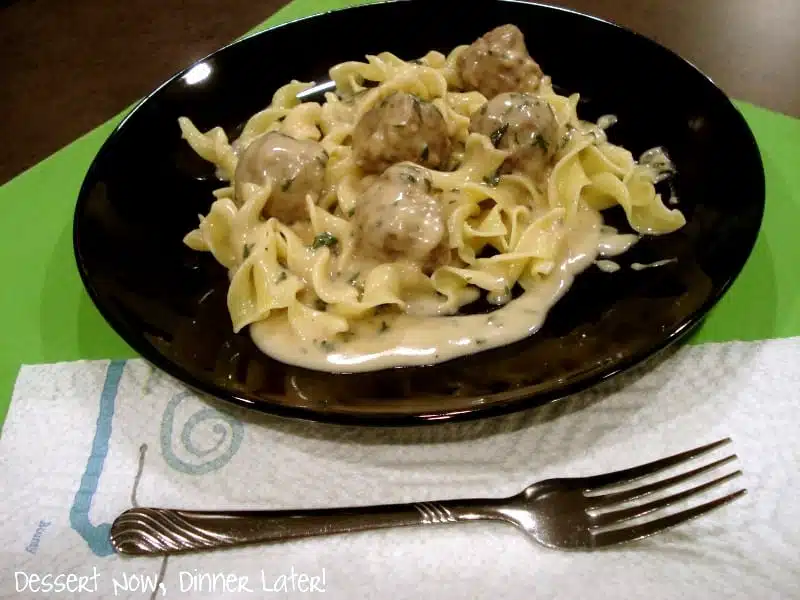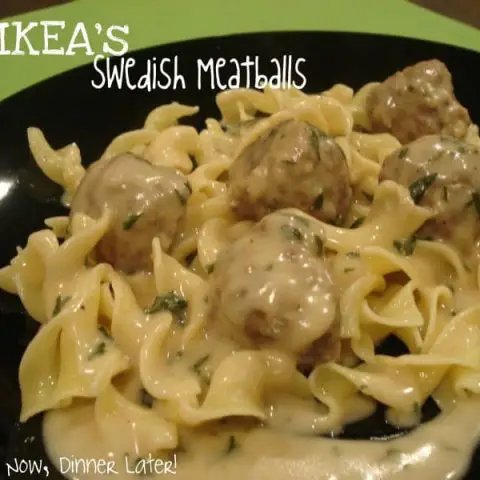 IKEA's Swedish Meatballs
Ingredients
Meatballs:
3/4 cup Progresso Italian Style Bread Crumbs
2 Tbsp unsalted butter
1/3 cup onion, minced or small dice
2 cloves of garlic, minced
1/4 tsp ground allspice
Kosher Salt & Freshly Ground Black Pepper
1/2 cup milk
1 tsp worcestershire sauce
1 lb ground beef
1 large egg + 1 egg white, beaten
Sauce:
4 Tbsp unsalted butter
1/4 cup all-purpose flour
3 cups low sodium beef broth
2 tsp worcestershire sauce
1/2 cup heavy cream
1 1/2 Tbsp dried Parsley
Kosher Salt & Freshly Ground Black Pepper
10 oz egg noodles
Instructions
Preheat oven to 400*F. Add bread crumbs to a large bowl. In a large skillet over medium heat, melt butter; add onion, garlic, allspice, 1 tsp salt & ¼ tsp pepper; cook until onion is tender.
Whisk in milk & worcestershire sauce & bring to a simmer.
Pour mixture over the breadcrumbs & stir to make a thick paste; allow to cool, then mix in the ground beef, egg & egg white with a fork until well combined.
Place foil on a large baking sheet & coat with pan spray. Roll the meat into 1-inch balls & place close, but not touching on the baking sheet.
Bake at 400*F for 15-20 min or until cooked through to centers. (*Time will depend on the size of meatball, mine only took 15 min b/c they were a smaller 1-inch size ball.)
Start to heat some salted water for your noodles. Start your gravy: melt the butter in a large skillet over medium heat. Whisk in the flour until smooth, whisk in beef broth & worcestershire sauce; bring to a simmer.
Whisk in cream & dried parsley; add the cooked meatballs. Reduce heat to medium low & simmer about 10 minutes.
While meatballs simmer add your noodles to your boiling water & cook according to time on package. Your noodles & meatballs should finish about the same time. Drain noodles & served meatballs & sauce over the hot noodles. Enjoy!