Rolled Italian Meat Loaf
This post may contain affiliate links, meaning that I may receive a commission at no cost to you if you use a link provided. All opinions shared are my own. You can review my full disclosure policy here.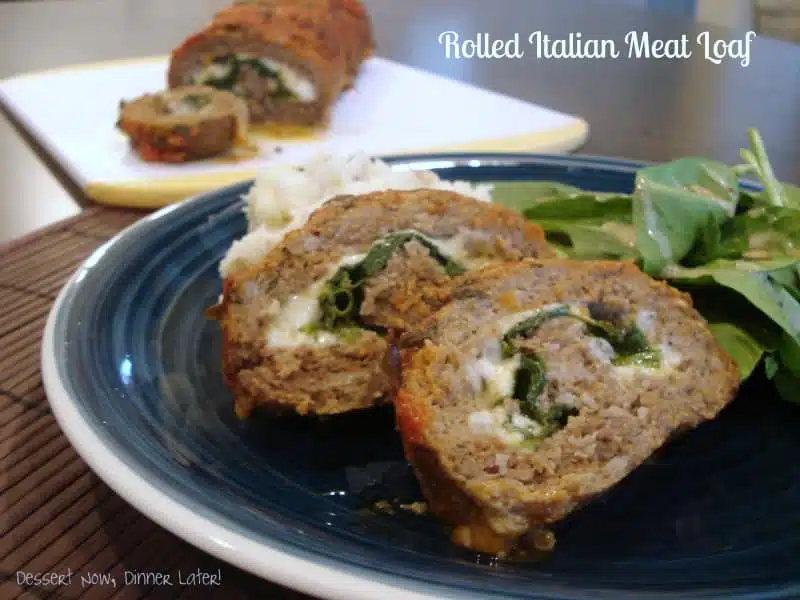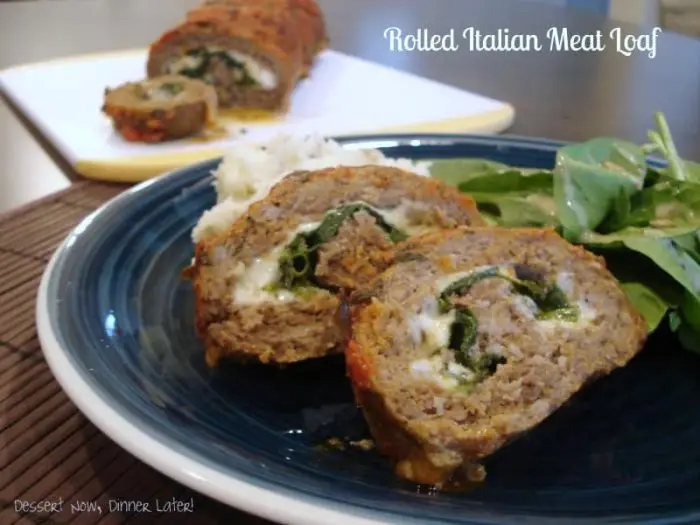 You all know how I like roulades! But I usually have only ever made my rolls sweet. I guess I have gone over into the savory category now. I saw this recipe & knew I had to try it.
It really was quite simple & is a lot prettier than your typical meat loaf. I loved having a filling inside. So much better than a slice of regular old meat loaf. Surprise your dinner guests with this fun & delicious classic!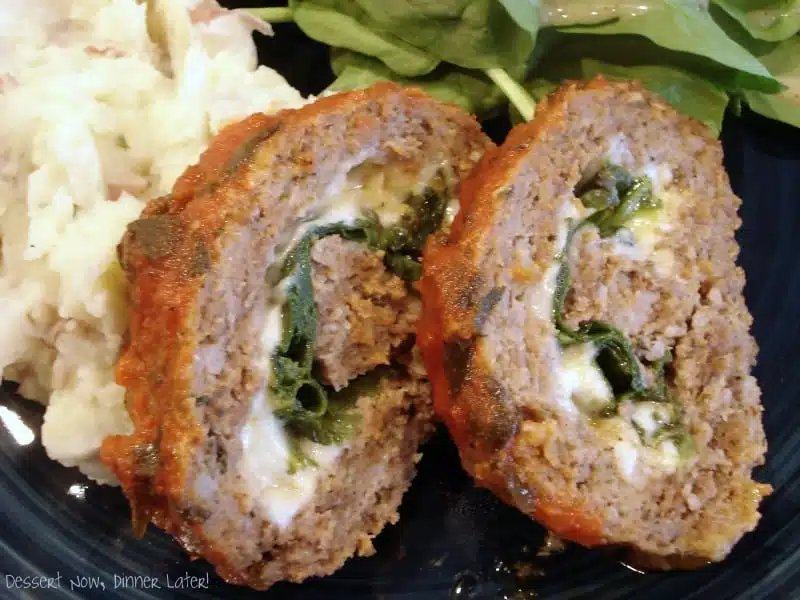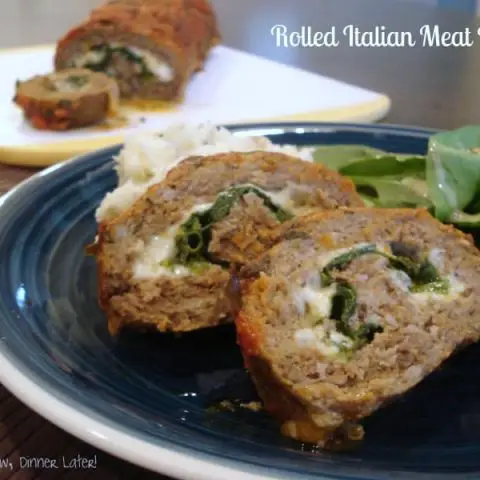 Rolled Italian Meat Loaf
Ingredients
1 lb ground beef (I used 80/20)
1 lb Italian Sausage
1 egg
1 cup marinara/pasta sauce, divided (I used Classico Florentine Spinach & Cheese)
1/4 cup Italian style bread crumbs
1/4 tsp pepper
2 cups shredded 6 cheese Italian cheese blend (use whatever Italian cheeses you have, I had a mix of 3 cheese & shredded parmesan)
2 cups loosely packed fresh spinach leaves
Instructions
Heat oven to 350*F. In a large bowl, mix ground beef, sausage, egg, ½ cup marinara sauce, bread crumbs, & pepper.
On wax paper, pat mixture into a 12x8" rectangle. Sprinkle evenly with cheese; gently press into meat. Top with spinach. Starting on one end (I rolled mine starting on the 12" side) roll up tightly, using wax paper to start roll & tucking in spinach leaves; seal ends. Place seam side down in an ungreased 9x13" glass baking dish.
Bake 1 hour. Spread remaining marinara sauce over top. Bake 15 minutes longer or until thermometer inserted in meat loaf reads 160*F. Let stand 5-10 minutes before serving.