Philly Cheesesteak Sloppy Joes
This post may contain affiliate links, meaning that I may receive a commission at no cost to you if you use a link provided. All opinions shared are my own. You can review my full disclosure policy here.
These Philly Cheesesteak Sloppy Joes have your favorite philly ingredients of peppers, onions, and melty cheese wrapped up in a beefy sloppy joe sandwich!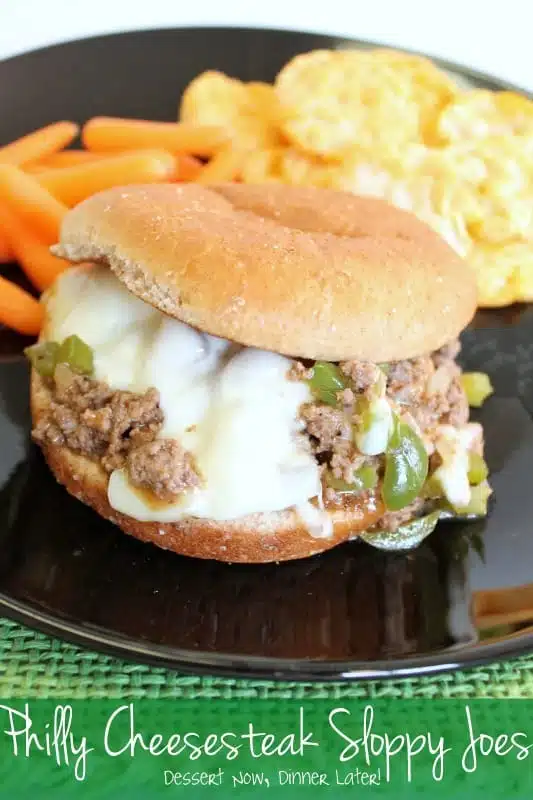 Surprise! It's the 20th again & that means it's time for the Surprise Recipe Swap. This month I had:
Dawn from Spatulas On Parade!
Dawn has some awesome desserts on her blog, but I decided to go savory this month with these Philly Cheesesteak Sloppy Joes. I don't have sloppy joes very often, mostly because my kids aren't huge ground beef fans, but there is just something about the name, "Philly Cheesesteak" that makes my mouth water. This is a super easy dinner, very flavorful, & very sloppy; hence the name, right? Oh, & the leftovers are fabulous, if you have any leftover. We enjoyed this dinner & I hope you will too!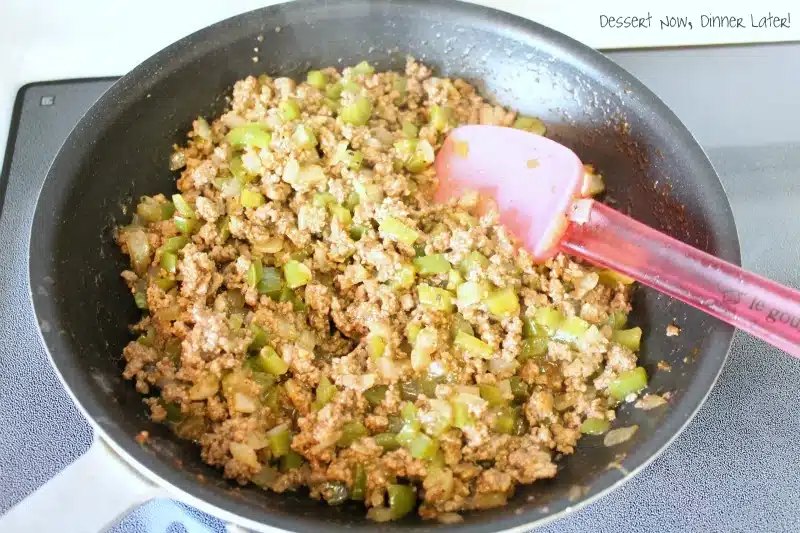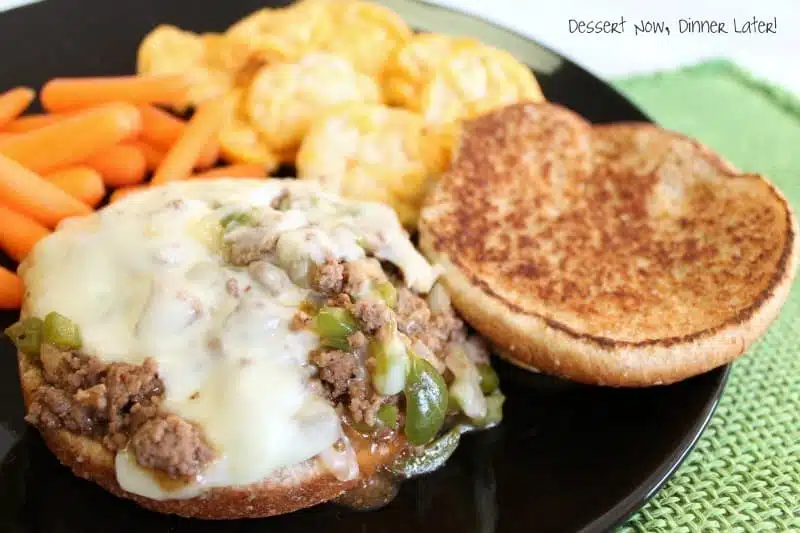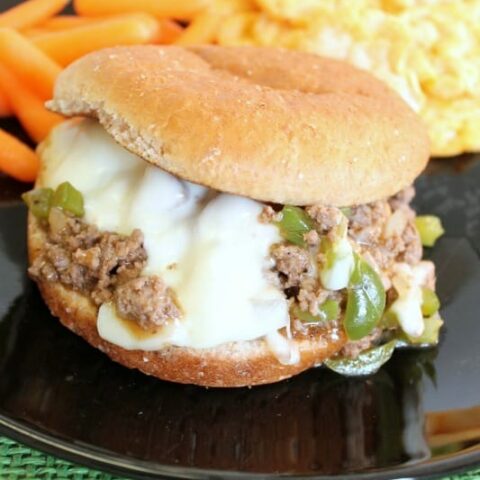 Philly Cheesesteak Sloppy Joes
Ingredients
1 lb ground beef
1 Tbsp olive oil
1 small onion, chopped
1 green pepper, chopped
1 Tbsp cornstarch
1 cup beef broth
1/4 cup A-1 steak sauce
2 tsp peppercorn/Montreal steak seasoning
1/4 tsp salt
1/4 tsp ground black pepper
Sliced Provolone or Mozzarella
Hamburger Buns
Instructions
Brown beef in a large skillet. Drain fat & set aside. In the same pan heat olive oil & sauté onion & pepper for 4 minutes until starting to soften. Return beef to the pan with the vegetables.
Whisk cornstarch into beef broth & add the steak sauce & beef broth/cornstarch mixture to the meat. Add steak seasoning, salt & pepper. Simmer for 10 minutes, stirring occasionally, until most of the liquid is absorbed.
Toast hamburger buns (if desired) & top with meat mixture & a slice of cheese. (I placed my slice of cheese in the warm pan with the meat, waited until it melted & scooped up the cheesy meat mixture onto my bun.)
Nutrition Information:
Yield: 6
Amount Per Serving:
Unsaturated Fat: 0g
Recipe lightly altered from Spatulas On Parade by: Amber (Dessert Now, Dinner Later!)