Chicken Orzo Soup
This post may contain affiliate links, meaning that I may receive a commission at no cost to you if you use a link provided. All opinions shared are my own. You can review my full disclosure policy here.
This Chicken Orzo Soup is full of vegetables and tender chunks of chicken, in a creamy broth with orzo pasta throughout.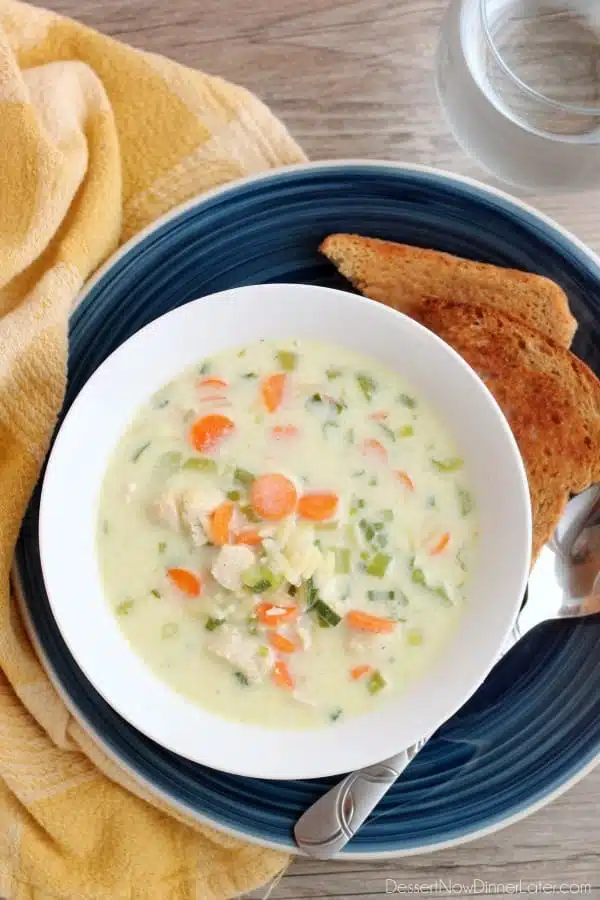 If you know me, then you know that I love soup! And this Chicken Orzo Soup, is another good one to go in the books! Plenty of carrots, green onions, celery, and tender chunks of chicken, in a creamy broth with orzo pasta throughout.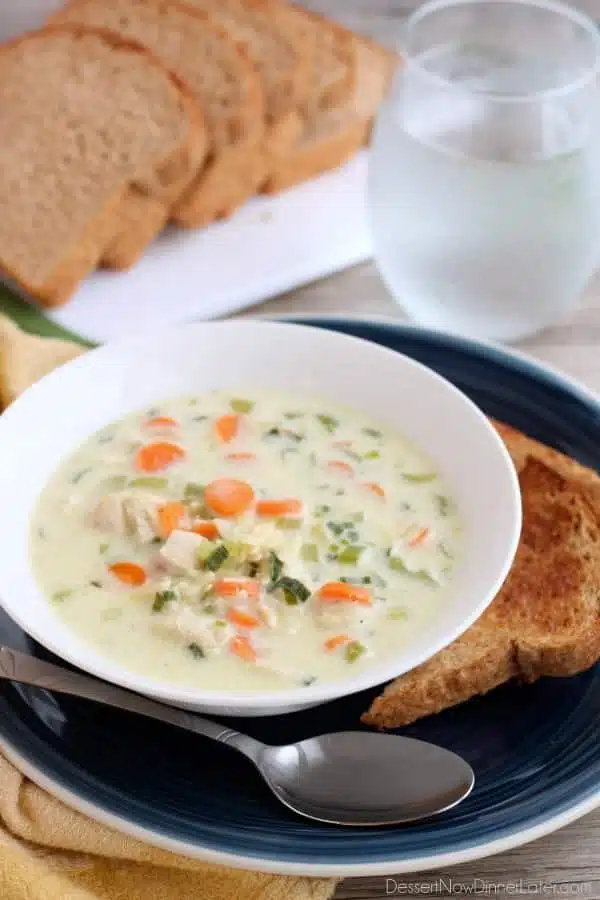 I almost like this better than chicken noodle soup because the noodles (orzo) are small enough to not soak up all the liquid when you are re-heating the leftovers.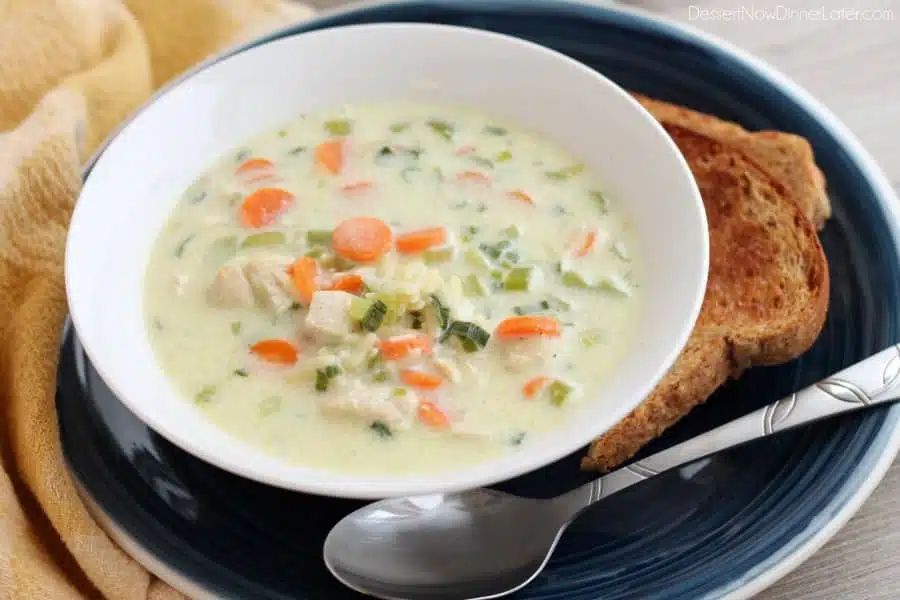 Now, I throw in a lot of veggies in my soup, because I'll be honest, it's one of the few times I have vegetables with my dinner, but feel free to tweak what you put in. Most veggies will work, add more, do less, it's a pretty versatile broth.
Chicken Orzo Soup
Ingredients
2 Tbsp butter
2 chicken breasts, cubed
1 1/2 cups sliced/diced carrots (I use mini carrots and slice them thin.)
1 1/2 cups diced celery
2 tsp minced garlic, about 4 cloves
1 cup green onions, sliced (1 small bunch)
4 cups chicken broth
1/2 cup orzo
1 cup half & half
2 Tbsp cornstarch
2 Tbsp COLD water
salt and pepper, to taste
*Optional: Nature's Seasoning or Garlic Salt, to taste
Instructions
Melt butter in a large stock pot. Add cubed chicken and carrots. Cook until the chicken is almost done. Add the celery, garlic and onions. Cook until soft and fragrant.
Add the chicken broth and simmer for 5 minutes.
Meanwhile, cook orzo according to package directions. Drain and then add to the pot of soup.
Add the half & half. Thicken the soup slightly by mixing the cornstarch with COLD water and add it to the pot of simmering soup.
Season with salt, pepper, and additional seasonings as desired.
Nutrition Information:
Yield: 6
Amount Per Serving:
Unsaturated Fat: 0g