Honey Glazed Carrots
This post may contain affiliate links, meaning that I may receive a commission at no cost to you if you use a link provided. All opinions shared are my own. You can review my full disclosure policy here.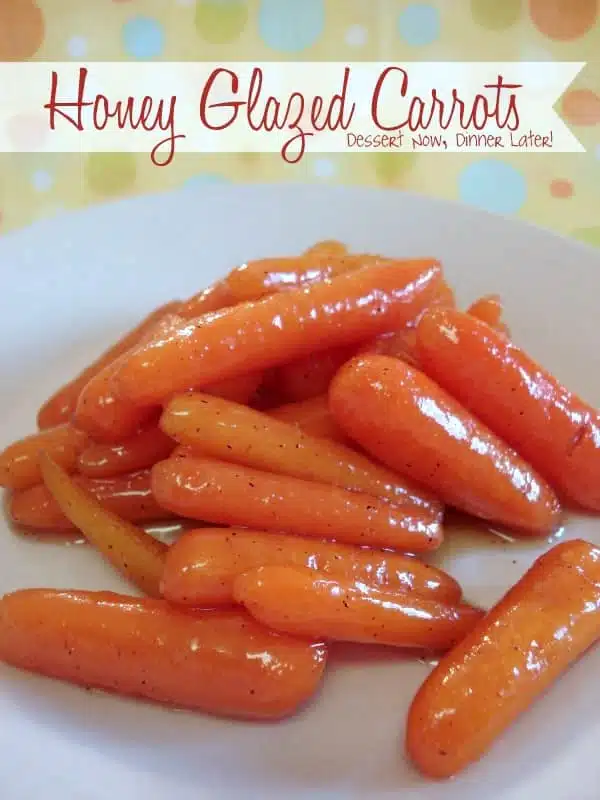 I am probably one of the worst moms when it comes to the vegetable department. I am really good at cooking dinners, but not so good at making sure we have a vegetable to go with it. This is a great side dish that is minimal fuss & has a hint of sweet that helps the kids eat their veggies. Who doesn't like sweetened carrots? I loved them!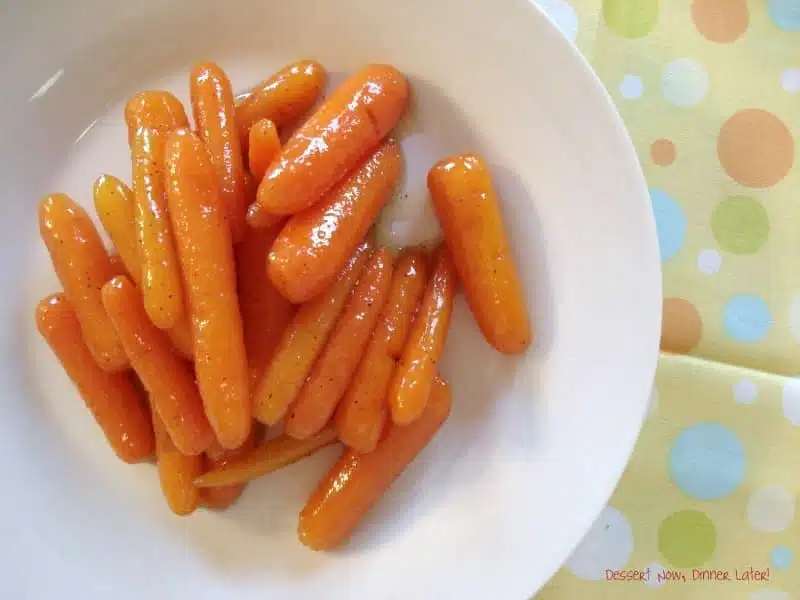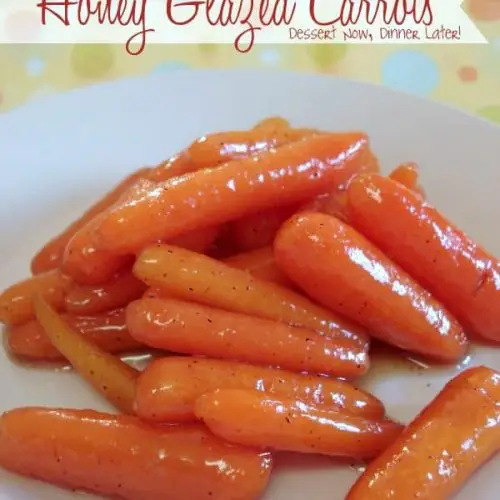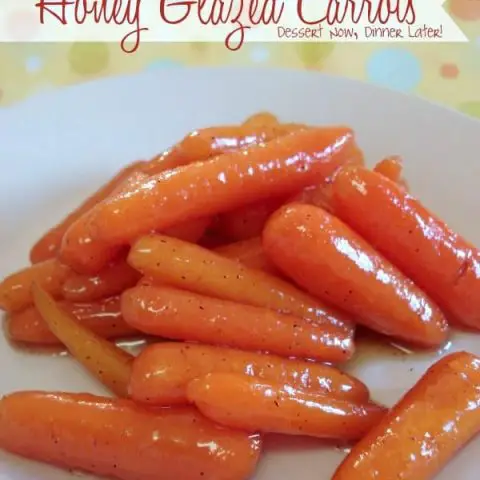 Honey Glazed Carrots
Ingredients
1/2 Tbsp extra virgin olive oil
1 lb baby carrots (the smaller they are, the quicker they cook)
3/4 cup chicken broth
1/3 cup honey
1 Tbsp white wine vinegar
1/2 tsp salt
1/4 tsp pepper
1 Tbsp butter
Instructions
Heat oil in a skillet over medium-high heat. Add carrots & cook, stirring once, until starting to brown about 2 minutes.
Add chicken broth, honey, vinegar, salt & pepper. Bring to a boil. Reduce to a simmer, COVER, & cook for 10 minutes.
Remove lid & cook an additional 7-9 minutes more until carrots are tender, & the liquid is syrupy (almost completely evaporated.)
Remove skillet from heat, add butter & swirl until melted. Adjust seasonings if needed. Serve hot.