Tator Tot Casserole
This post may contain affiliate links, meaning that I may receive a commission at no cost to you if you use a link provided. All opinions shared are my own. You can review my full disclosure policy here.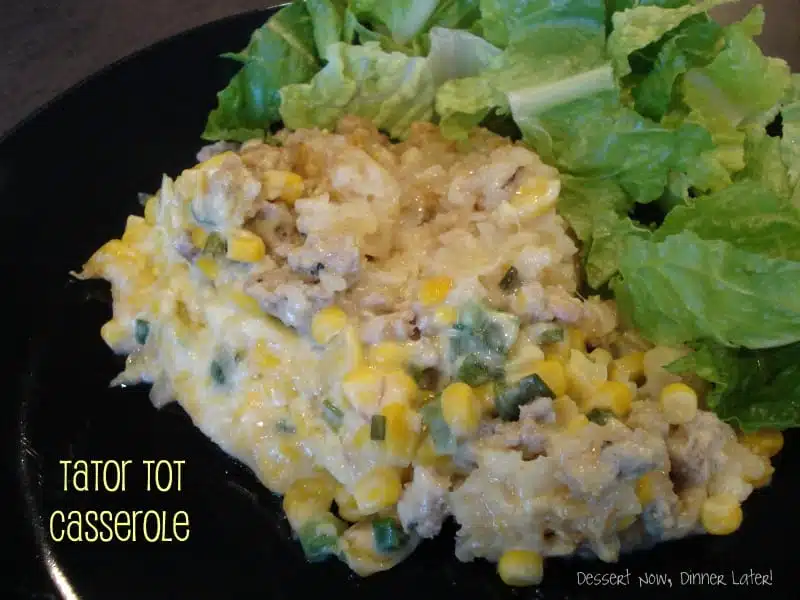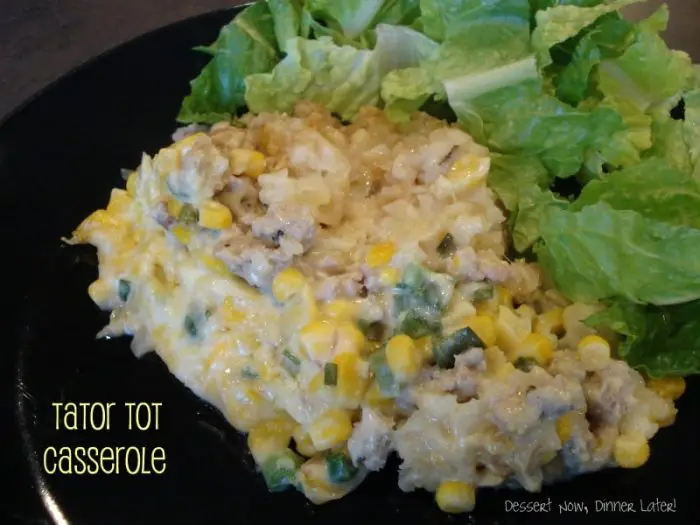 So this is one of those meals that I secretly love, but feel kind of dumb admitting to anyone b/c being trained in culinary arts I must have such a refined pallet that there is no way I would like some simple meal. Well, think again, b/c I so love this dinner!
This meal isn't the best looking, but it is so creamy & delicious! Plus, who doesn't love tator tots? My friend Jason gave me this recipe & I have tweaked slightly to our family's tastes, but it is very versatile & just good old comfort food.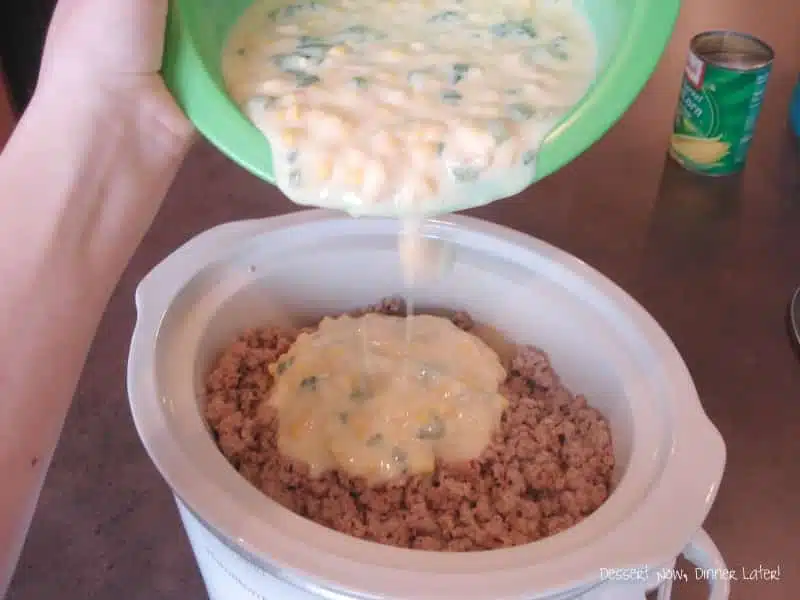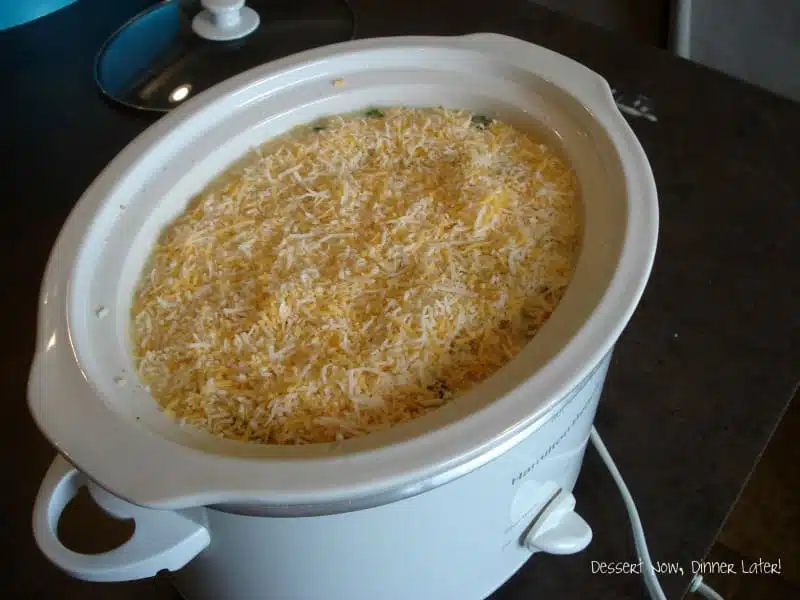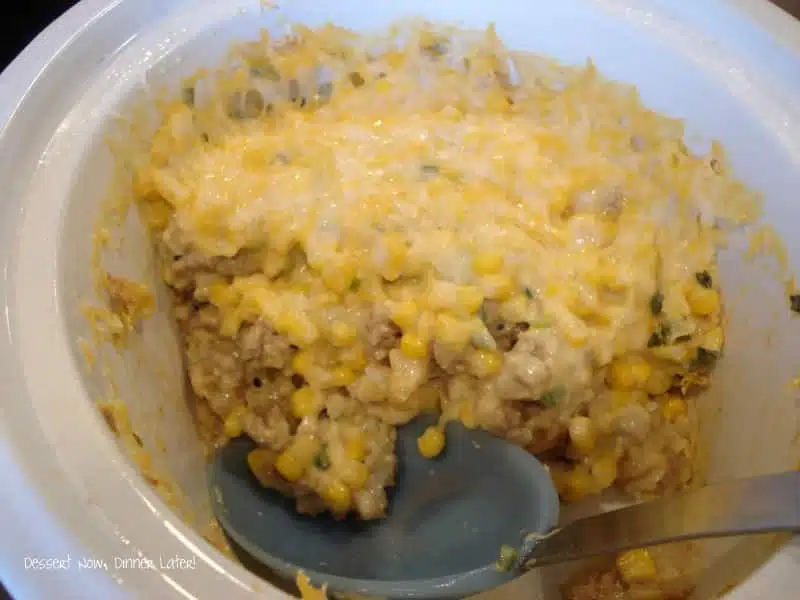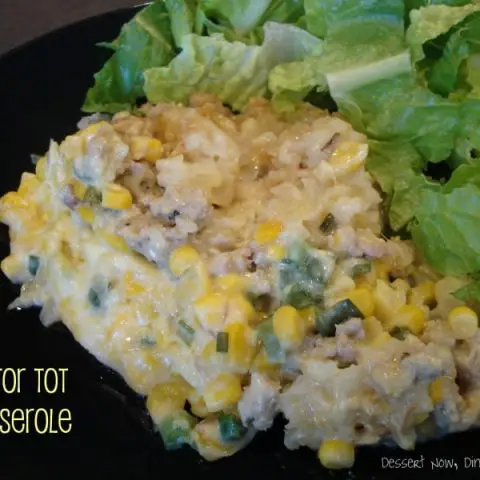 Tator Tot Casserole
Ingredients
1/2 lb to 1 lb of ground turkey or ground beef
1 Tbsp Weber Chicago Steak Seasoning
Salt & Pepper
1 Tbsp dehydrated onion flakes
1/2 (32oz) bag of tator tots
1 can cream of chicken soup (or cream of mushroom, if using ground beef instead of ground turkey)
3/4 can milk (use cream of chicken soup can)
1 can of corn (drained)
Green Onions, chopped (optional)
Shredded Cheese (we like colby jack)
Instructions
Brown meat with seasonings & onions, drain fat if using ground beef. Spray pan coating inside of crockpot & layer tator tots, then top with meat.
In a separate bowl, mix cream soup, milk, corn & green onions. Pour over the top of the meat & tator tots.
Sprinkle cheese on top, cover & let cook on low for 3-4 hours until heated through.
To cook in oven: Bake in a 8x8 dish at 350*F for 30-45 minutes covered with foil until casserole boils. Remove foil last 5 minutes to brown cheese.
*Cook 1lb of beef all at once & freeze half of it with the other half of the tator tots for another meal.
**This really is such a versatile dish. Change up the meat, cream soup, vegetables, & seasonings as desired. We sometimes like to put some cajun seasoning in & make it a little spicy. Love this meal!