Ganache Toffee Crunch Cookies
This post may contain affiliate links, meaning that I may receive a commission at no cost to you if you use a link provided. All opinions shared are my own. You can review my full disclosure policy here.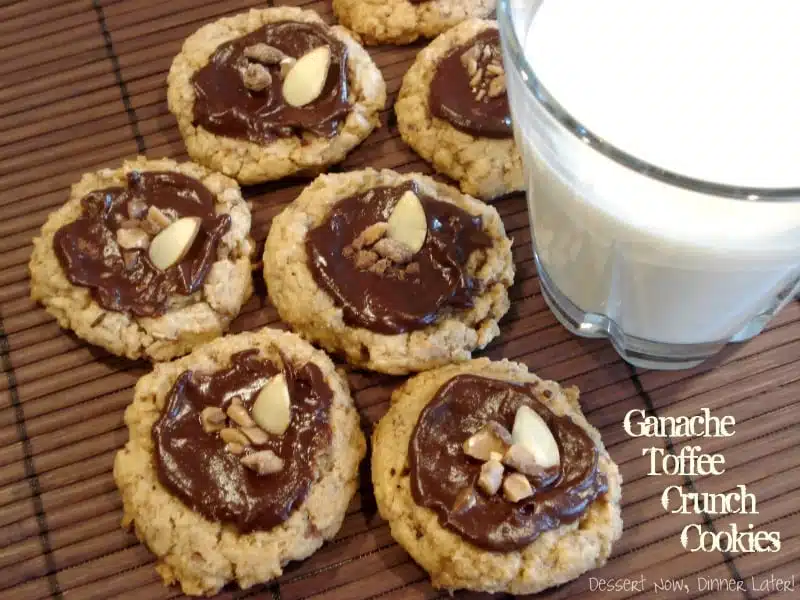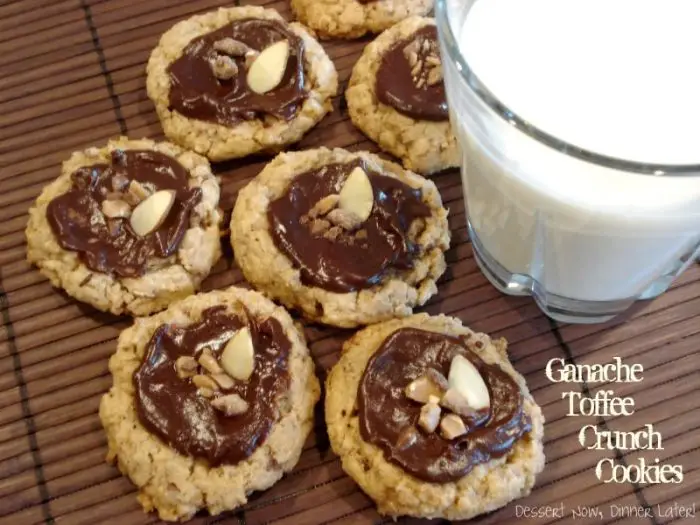 I originally created this recipe, without the ganache, for a bakery I worked in while I was going to college. Part of my internship was to make a cookie to sell in the store.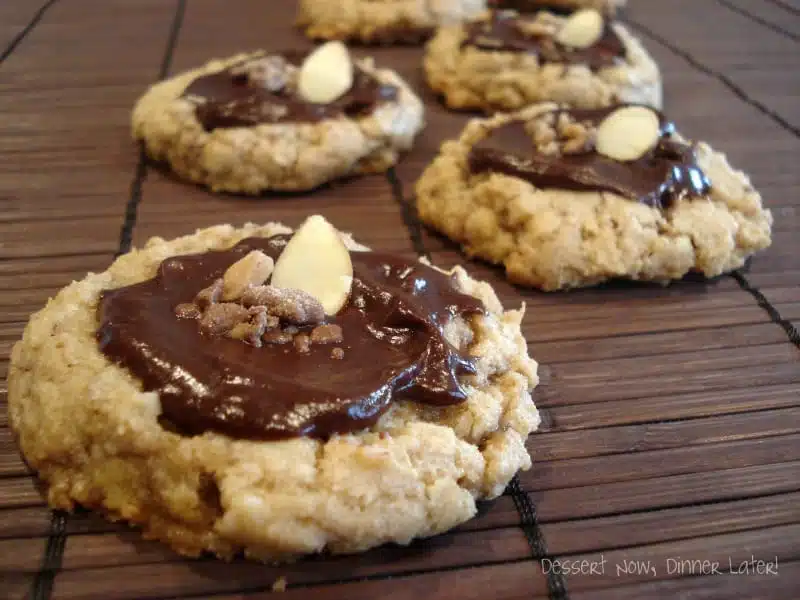 I wanted something slightly unique, but something many people would love. They seemed to be a big hit, & I have since then, made them even better with adding the ganached tops. What gets better than toffee, almonds, & chocolate? AMAZING!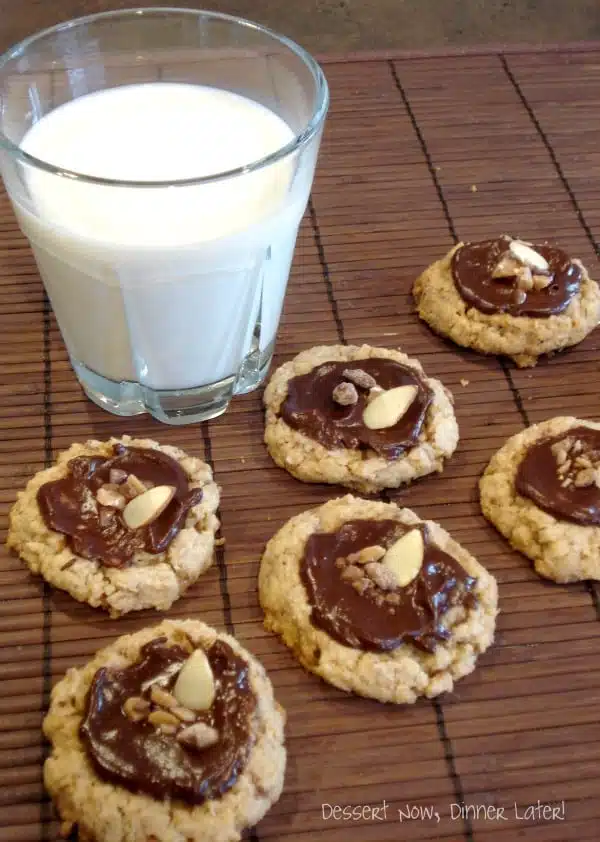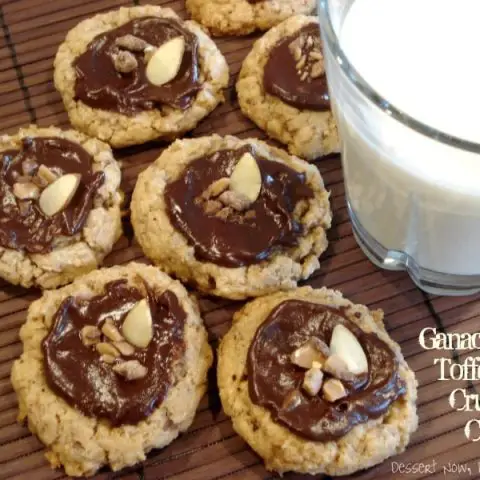 Ganache Toffee Crunch Cookies
Ingredients
1/2 cup butter
1/2 cup brown sugar
1/2 cup white sugar
1/2 tsp vanilla
1 large egg
1 1/4 cup flour
1/4 tsp salt
1/4 tsp baking soda
1/2 (8oz) bag of HEATH Milk Chocolate Toffee Bits
1/2 cup oatmeal
1/2 cup sweetened flake coconut
1/2 cup sliced almonds
1 cup semi-sweet chocolate chips
3 Tbsp butter
Instructions
Preheat oven to 350*F.
Cream together the butter, sugars, & vanilla in a stand mixer. Scrape bowl.
Beat the egg slightly; then add to butter mixture & mix well. Scrape bowl.
Stir flour, salt & baking soda together in a separate bowl; then add slowly to the moist ingredients & mix thoroughly. Scrape bowl. (You need to scrape the bowl after each step so you don't have any creamed butter/sugar mixture hiding that will make the cookie spread.)
Mix in the toffee bits, oatmeal, coconut, & almonds. Dough will be thick.
Drop dough in 1½-inch balls onto a greased baking sheet & bake for 15 minutes (edges start to get brown.) Let cookies cool.
Melt chocolate chips & butter in a double boiler. Wait until it is melty before you stir it, or it may cease.
Once cookies are cooled, spoon some warm ganache on top of each cookie & sprinkle some extra toffee bits/sliced almonds.