Ham & Broccoli Braid
This post may contain affiliate links, meaning that I may receive a commission at no cost to you if you use a link provided. All opinions shared are my own. You can review my full disclosure policy here.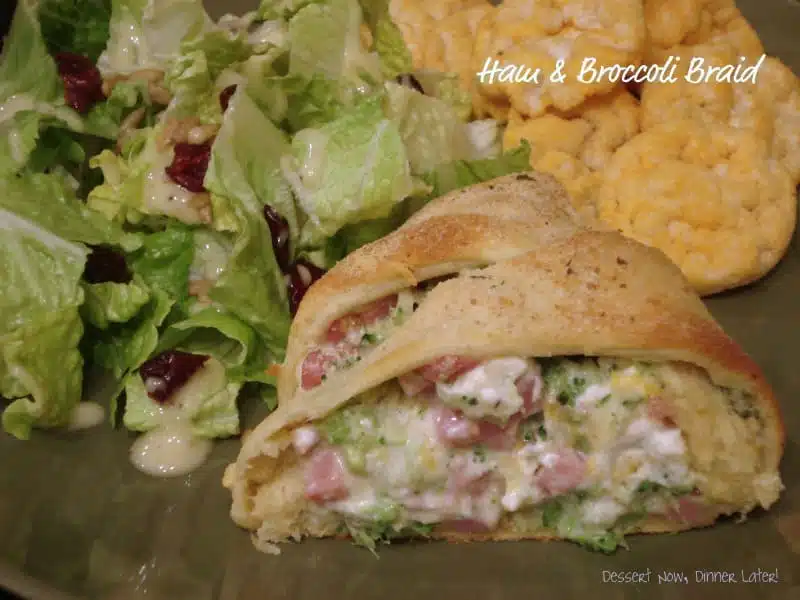 This braid is so easy to throw together! It reminds me of a hot pocket & tastes great. I usually make my own dough, but I needed a quick dinner the other day & so I substituted crescent rolls, which is nice b/c it gives it a crunchy, flaky crust.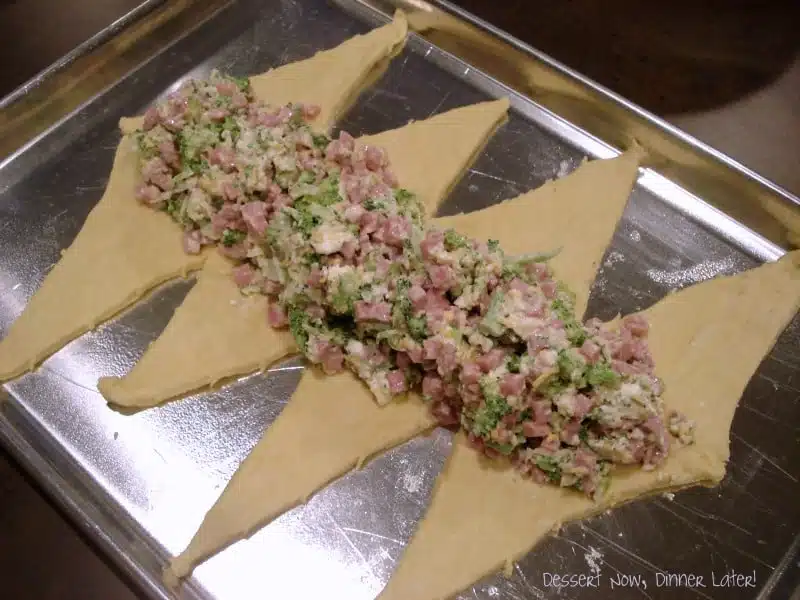 I will have to show you how to make a braid with your own dough in another post. This is a mommy saver when you have no energy for something fancy!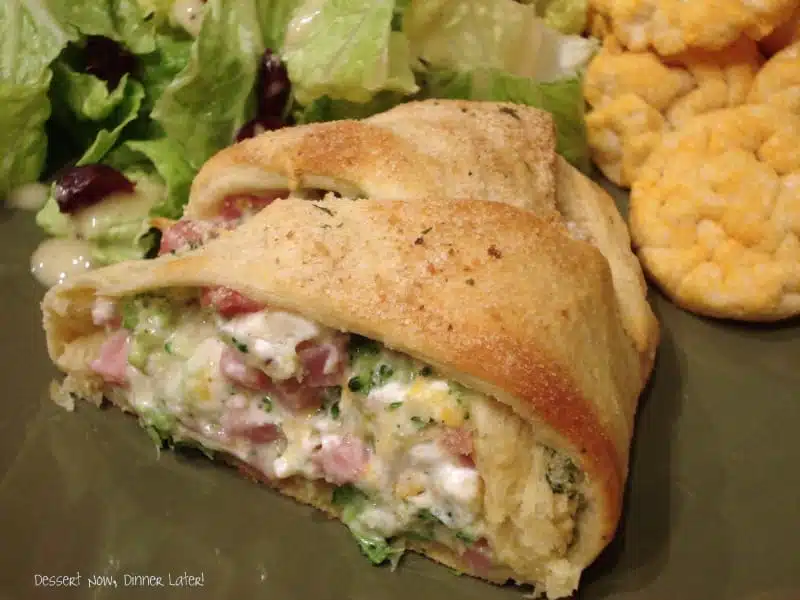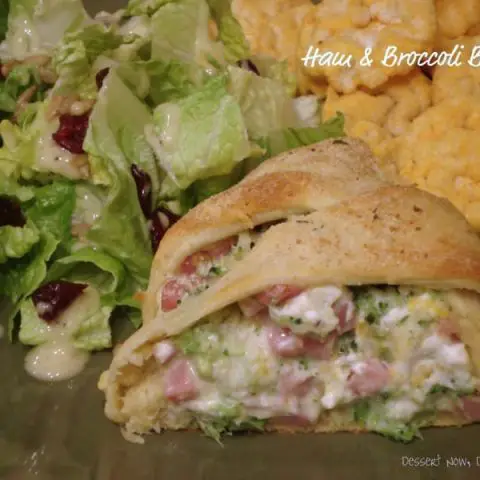 Ham & Broccoli Braid
Ingredients
1 pkg reduced fat crescent rolls
1/2 (14oz) pkg frozen broccoli florets, thawed
1/2 (16oz) pkg diced ham
4 oz neufchatel cream cheese
1/2 cup shredded colby jack cheese (you can always add more if you want it cheesier)
1 1/2 Tbsp dehydrated onion
Salt
Pepper
Grated Parmesan Cheese
Italian Bread Crumbs
Instructions
Preheat oven to 375*F. Spray a baking sheet & lay crescent rolls with fat end of the triangle in the center, four on the right, four on the left, each crescent slightly overlapping, & press together. (See picture if it's confusing.)
In a stand mixer with the paddle attachment, break up broccoli (you can chop it up smaller on a cutting board, but the mixer is capable of doing this if your broccoli is thawed-NOT FROZEN.) Add ham, cream cheese, shredded cheese, dehydrated onion, & salt & pepper to taste.
Place filling in center of dough & pull ends of crescents up & over the filling, tucking underneath the braid so it is sealed shut.
Sprinkle top of braid with parmesan cheese & bread crumbs. Bake for 20 minutes or until GOLDEN brown. You want to make sure that the dough that is overlapped is still baked completely (not doughy) & that your filling is hot. Remove from oven, let cool 5 minutes, cut & serve.