Spiraled BBQ Hot Dogs
This post may contain affiliate links, meaning that I may receive a commission at no cost to you if you use a link provided. All opinions shared are my own. You can review my full disclosure policy here.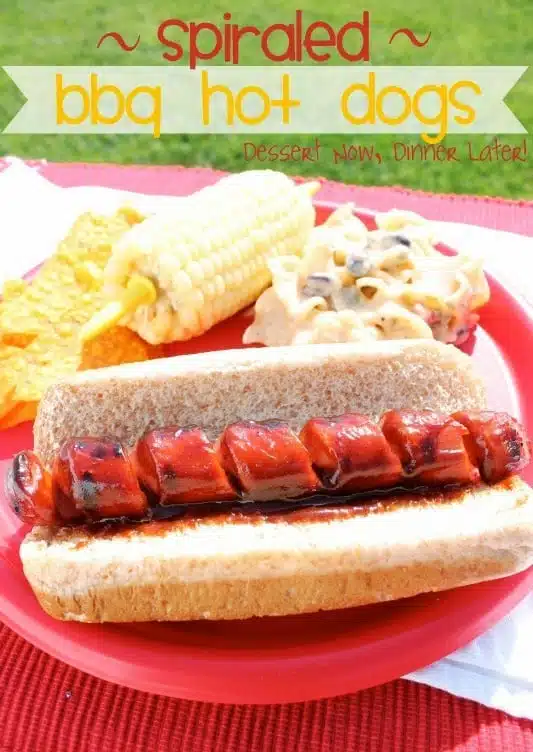 I first saw the idea for these hot dogs from my friend Kyra at Caramel Potatoes & I was in love! I knew as soon as the weather got hot, I was grilling these hot dogs for my kids!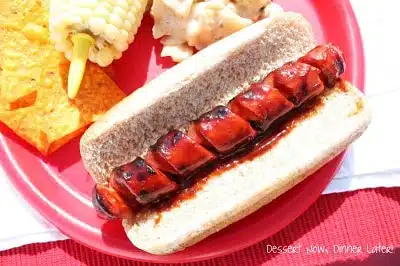 Heck, who am I kidding? I was grilling these hot dogs for me as well! Aren't they just adorable?! Such a fun twist on the typical kid-friendly dinner. I love that these char up beautifully while evenly cooking the hot dogs's centers. Plus the addition of BBQ sauce is genius! We loved these & I am NOT usually a hot dog eater, but I will eat them this way EVERY. TIME. The spiral cut also makes them easy to break off for the smaller kids to eat as well. Great little trick for your next BBQ!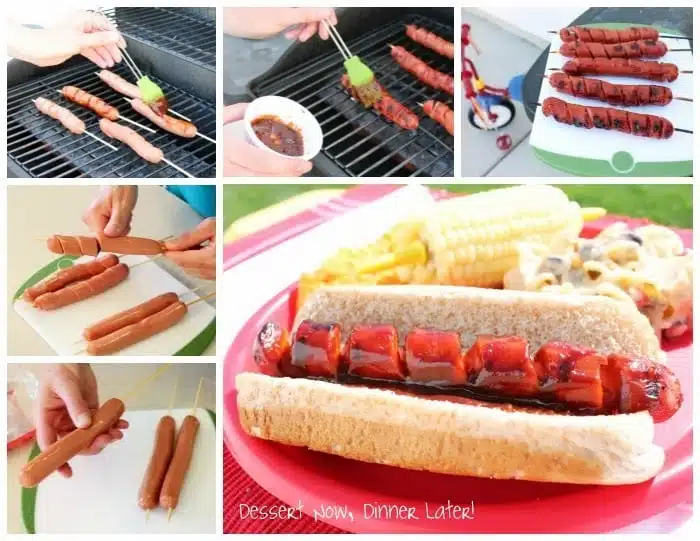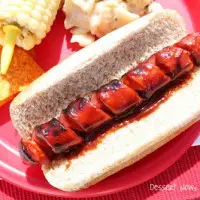 Spiraled BBQ Hot Dogs
Ingredients
Wooden Skewers
Water
Bun Length Hot Dogs
Favorite BBQ Sauce
Instructions
Soak wooden skewers in water for 10-30 minutes depending on how thin they are, the thinner the longer. The ends are still going to burn, but I still think this helps some.
Insert wooden skewer down the center of your hot dog.
Using a paring knife, cut at a slight angle right up against the skewer, rotating the hot dog as you go, creating spirals about 1-inch in thickness.
Grill hot dogs, still on the skewer, over medium heat, rotating the hot dogs once or twice as you go until the hot dogs puff up, the edges are brown & they're hot in the centers. Baste with BBQ sauce as desired.
*If you are good with a knife you can eliminate the need for a skewer. The skewer just makes it easier to cut & cook without breaking apart.
Nutrition Information:
Amount Per Serving:
Unsaturated Fat: 0g