Roasted Poblano Corn Chowder with Chicken & Sausage
This post may contain affiliate links, meaning that I may receive a commission at no cost to you if you use a link provided. All opinions shared are my own. You can review my full disclosure policy here.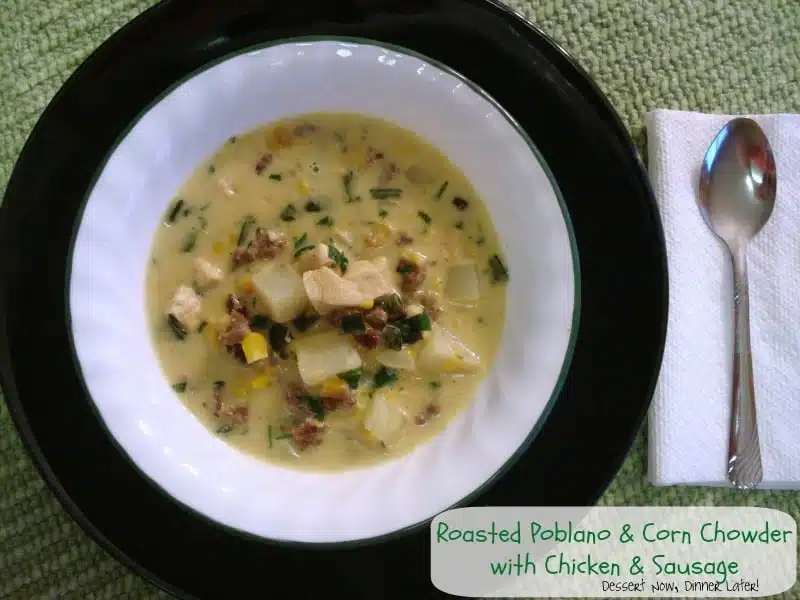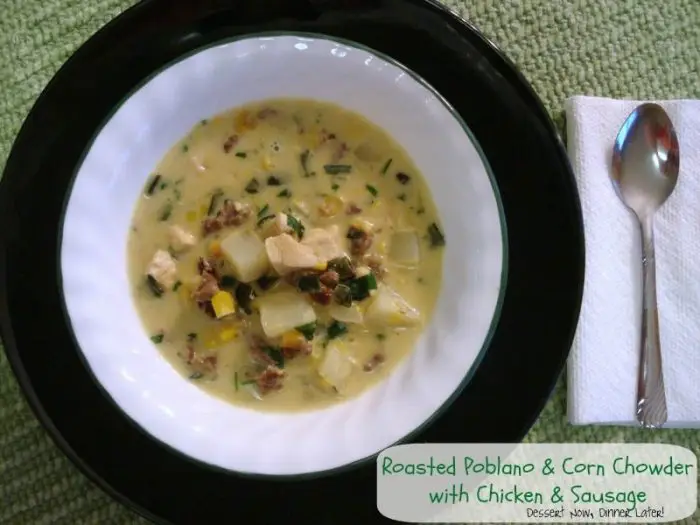 I thought I would start the year off with some wonderfully warming dinners, since it's cold outside, at least here in Utah, & you all might be tired of the sugar rush from the holidays. This chowder has a creamy base with lovely chunks of meat, potatoes, & corn. It's a hearty winter dish that is sure to please! I will be making this again soon!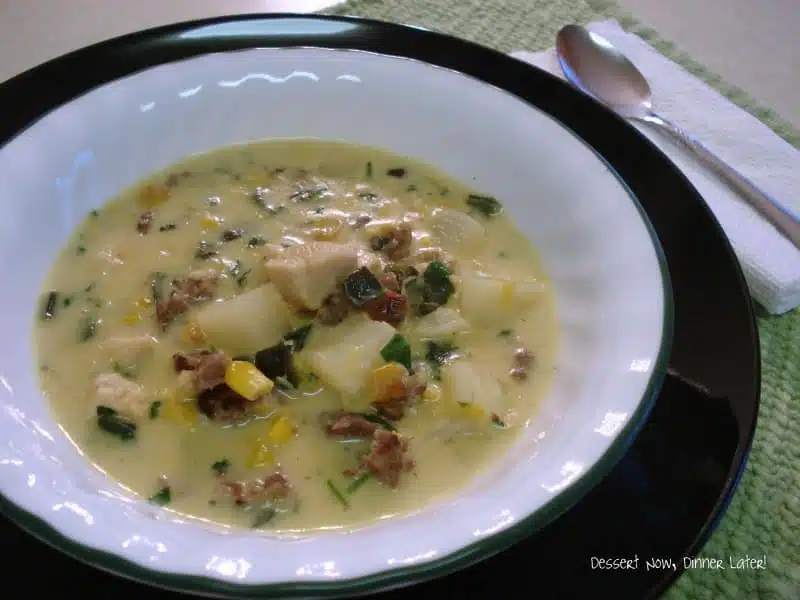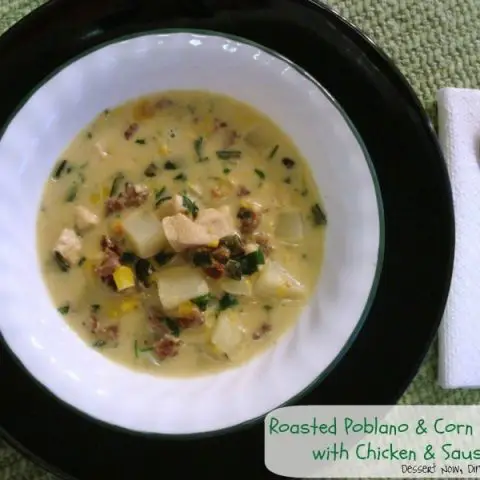 Roasted Poblano Corn Chowder with Chicken & Sausage
Ingredients
1 large poblano pepper, seeded & diced
1 1/2 cups frozen whole kernel corn, thawed
3 garlic cloves, minced
1/2 Tbsp extra virgin olive oil
1/2 tsp salt
1/4 tsp pepper
6 oz Reduced Fat Sausage or 8oz HOT Sausage for a spicy chowder
1 large chicken breast, cut into 1/2" to 1" cubes
2 cups chicken broth
1 (14.5oz) can cream-style corn
1/2 Tbsp sugar
1 large potato, peeled & diced
1/2 cup heavy cream
1/4 cup chopped fresh cilantro leaves
Instructions
Toss diced pepper, thawed corn, & minced garlic with olive oil in a bowl. Spread onto a large seasoned baking sheet. Season with salt & pepper. Bake at 375*F for 20 minutes, stirring halfway through. Remove from oven & set aside.
Meanwhile, brown sausage in a large non-stick stock pot, breaking up sausage with a spoon. Drain all but a couple teaspoons of fat. Add chicken to the pot & cook in the fat saved from the sausage until the chicken is no longer pink. (If you are using reduced fat sausage: I didn't drain the sausage, I just added the chicken to the pot.)
Once all the chicken is cooked, return sausage to the pot & add the chicken broth, creamed corn, sugar, diced potato, & the roasted pepper, corn, & garlic set aside from before. Bring the chowder to a simmer & cook for 15-20 minutes, or until the potatoes are tender, stirring occasionally.
Add heavy cream & fresh cilantro & stir. Bring just to a boil, then turn off heat & remove pot from the stove top. Adjust seasonings if needed. Serve hot.
Switch out the sausage for 10oz encased Mexican Chorizo, diced, & you have a spicy corn chowder.