Southwest Chicken Chimichangas
This post may contain affiliate links, meaning that I may receive a commission at no cost to you if you use a link provided. All opinions shared are my own. You can review my full disclosure policy here.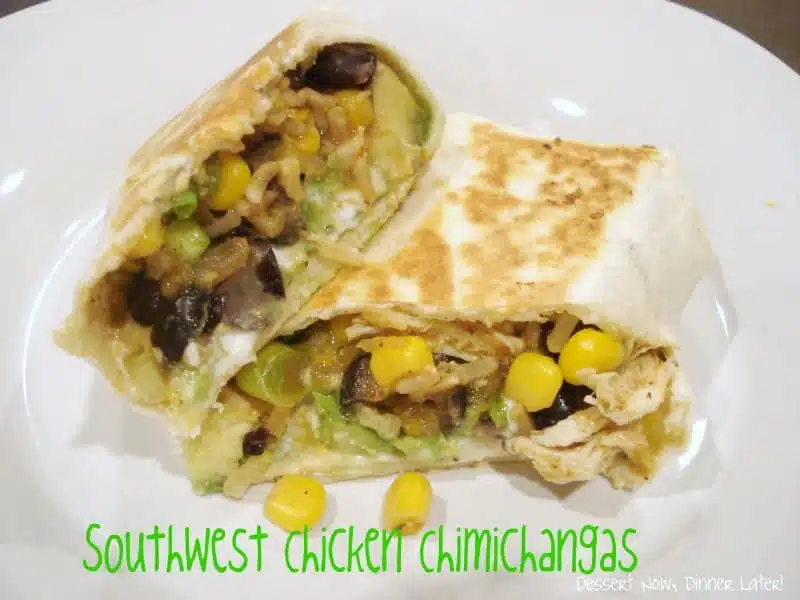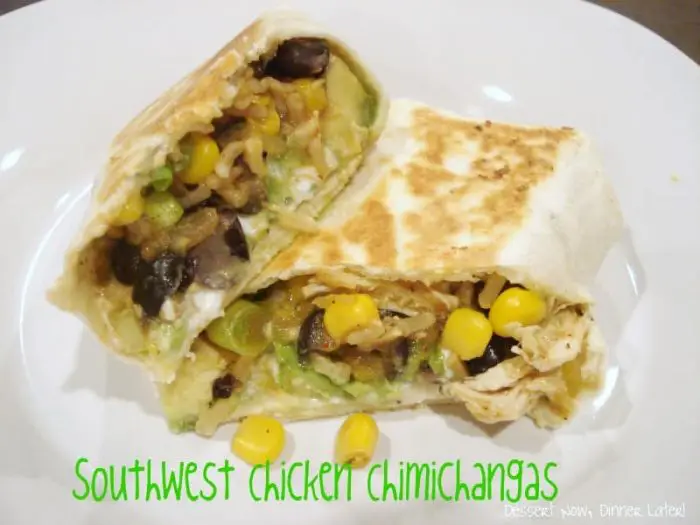 Lately I have been wanting to switch up my dinners, & with the help of Pinterest, I have found some good recipes. I found this one & was like, "Wow, it's like a healthy chimichanga!" So I had to make it! Of course, I changed a few things to my family's taste, but can I just say, these are AWESOME!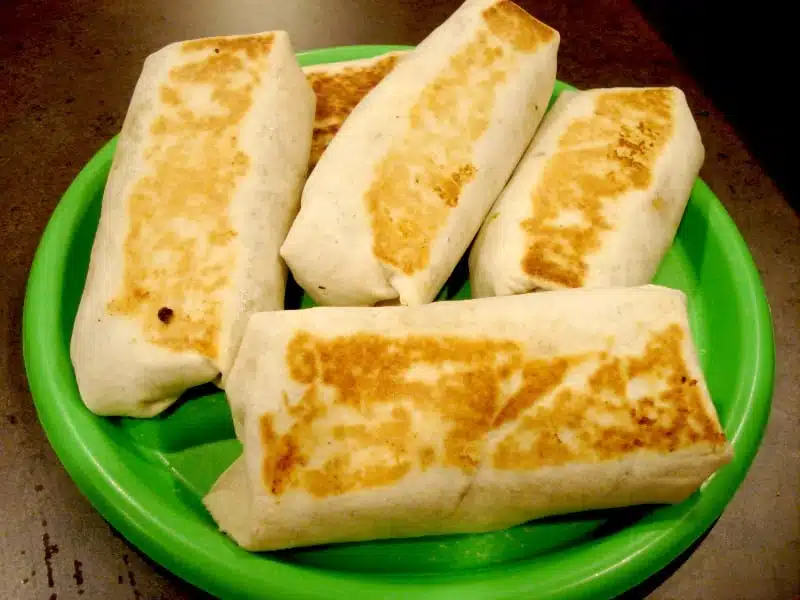 The sour cream & avocado make it so CREAMY & the southwest flavors are all there. I didn't even add any extras on top of my chimichanga, I ate it plain & it was very pleasurable for my mouth; crispy crust, creamy inside, & well-blended spices. Technically this is not a chimichanga…you don't pan fry with loads of oil, but you cook it with pan spray & still get a nice crunch. That way, you don't feel so bad if you have more than one!
*Don't freak out about using half the cans of beans, corn, & olives….I've got a recipe coming up that you can use the same week you make these that will take care of those leftovers.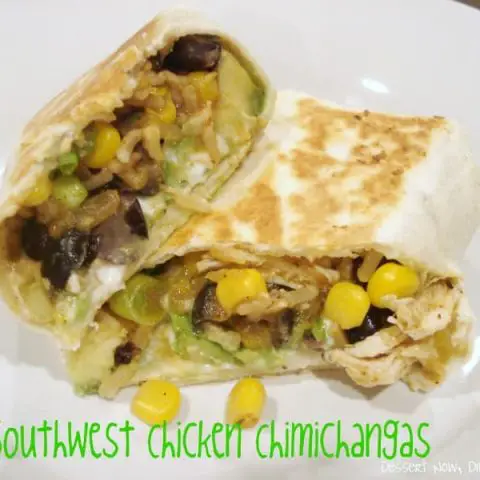 Southwest Chicken Chimichangas
Ingredients
1 large chicken breast shredded (about 1 cup)
1 cup rice, cooked (I used brown instant rice)
1 1/2 Tbsp Lime Juice, fresh or bottled (or more to preference)
2 tsp dry cilantro (or 2-4 Tbsp fresh, to preference)
1 1/2 tsp chili powder
1 tsp cumin
1/2 tsp garlic powder
1/2 tsp kosher salt
2 to 4 Tbsp green onion, sliced
4 oz can diced green chiles
1/2 can black beans, rinsed*
1/2 can corn, drained*
1/2 can olives sliced (or one small can of already prepared sliced olives)*
1 to 2 avocados diced into small cubes
1 cup sour cream
1 cup shredded cheese (I use colby jack, but any mexican blend would be fantastic)
1 (10) pack soft taco size flour tortillas (or 6 or so burrito size flour tortillas)
Instructions
Boil chicken breast 15 minutes or until juices run clear. Chop or shred. Set aside.
Cook rice & add lime juice, cilantro, chili powder, cumin, garlic powder, salt & green onion.
Add all cans to rice mixture. Add shredded chicken. Keep warm.
Line up your items to fill your chimichangas: bowl of filling, sour cream, shredded cheese, & warm tortillas.
Preheat griddle to 350*F or use a large frying pan set to med-high heat on stovetop.
I find it easiest to assemble all the chimichangas first, before you start to cook them. So, put ¼ cup filling, several cubes of avocado, a dollop of sour cream & a sprinkle of cheese in the center of each tortilla & fold it into a burrito.
Spray a generous amount of cooking spray to your griddle/pan. Wait till it's nice & hot, then add your chimichangas. Cook 3-6 min per side. The timing will depend on how hot your pan is. If it's too hot & browns quickly, but you want to make sure the filling is still hot inside, so either heat your filling before assembling your chimichangas, or pop them in the microwave afterwards. Enjoy plain or with extra sour cream, cheese, & salsa.