Southwest Egg Rolls with Creamy Avocado Dip
This post may contain affiliate links, meaning that I may receive a commission at no cost to you if you use a link provided. All opinions shared are my own. You can review my full disclosure policy here.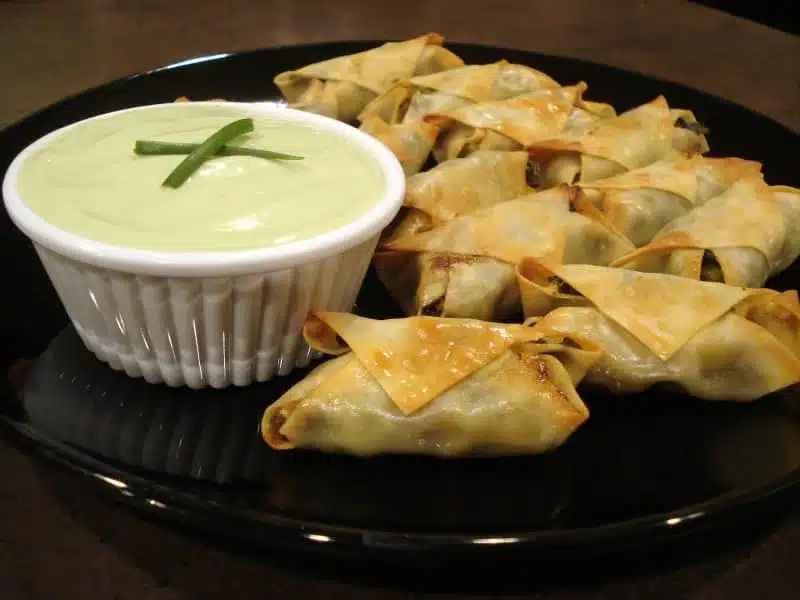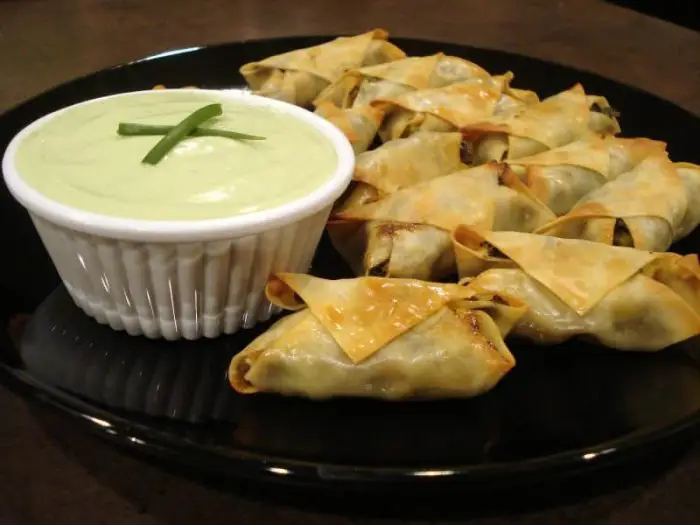 This recipe is my leftover throw together from the Southwest Chicken Chimichanga post I did yesterday. Very similar ingredients. Delicious flavor, slightly different style & creamy delicious dip!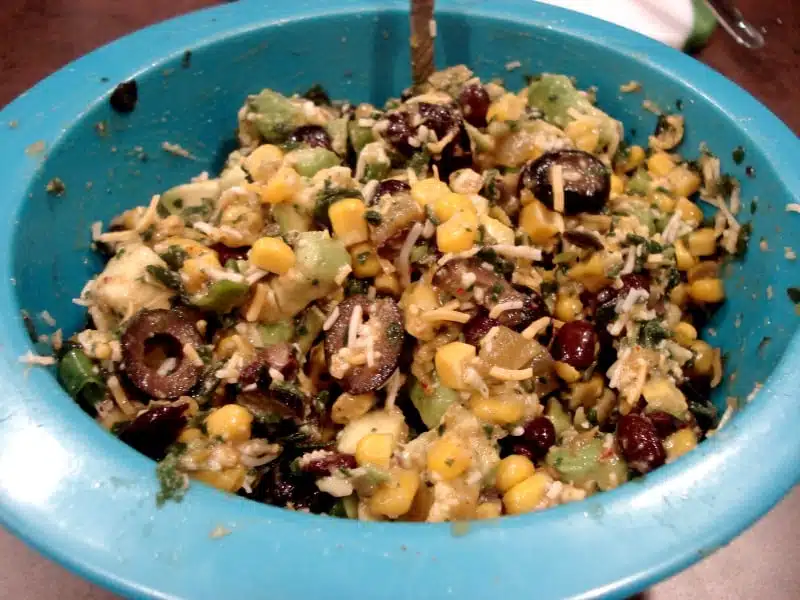 We did this as a dinner accompanied with a salad with our egg roll appetizers on a sharing plate in the middle of the table. It was a fun finger food to change up our dinner a little bit.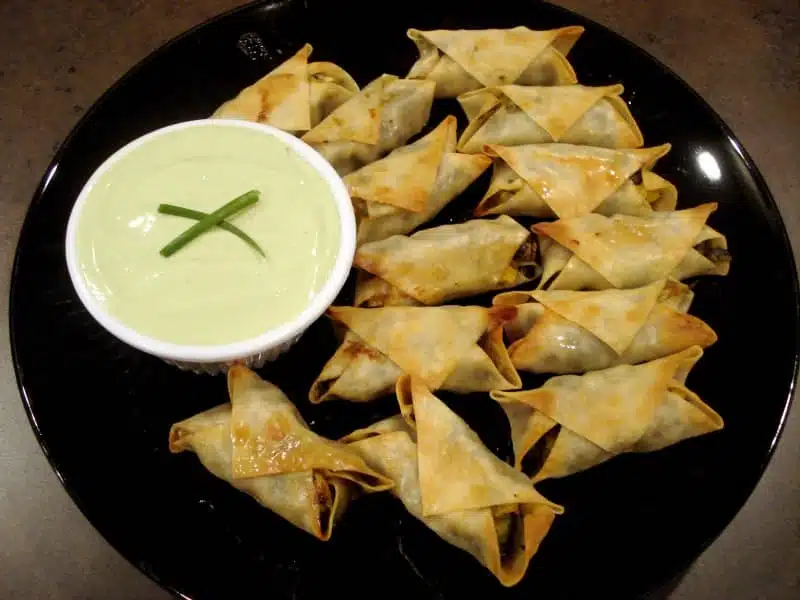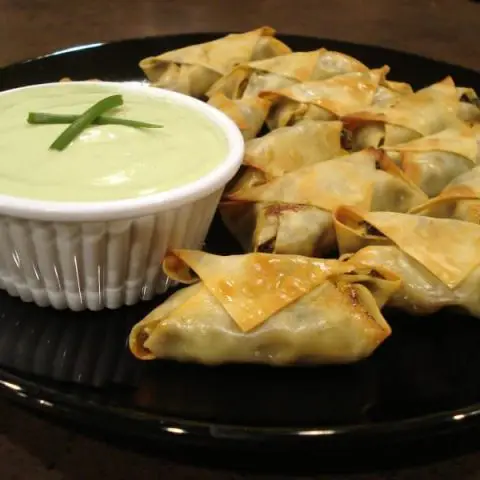 Southwest Egg Rolls with Creamy Avocado Dip
Ingredients
Egg Rolls:
1/2 can olives, sliced (or 1 small can pre-sliced olives)
1/2 can corn, drained
1/2 can black beans, rinsed
1/2 cup spinach (I use freeze dried & re-constituted it, but you can use frozen as well)
1/2 cup colby jack cheese (or any mexican cheese blend)
4 oz can diced green chiles
1/2 cup green onion, sliced
1 tsp ground cumin
1/2 tsp chili powder
1/2 tsp garlic powder
1/2 tsp salt
1 Tbsp lime juice
1 avocado, cubed
1 pkg wonton wrappers
Creamy Avocado Dip:
1/4 cup + 2 Tbsp Light Mayonnaise
1/4 cup + 2 Tbsp Light Sour Cream
3 Tbsp Skim Milk
1 Tbsp Lemon Juice
1/2 Tbsp Extra Virgin Olive Oil
1 Green Onion Stalk, sliced
1/2 tsp Salt
1 Avocado
Instructions
EGG ROLLS: Mix all ingredients in a bowl. Spoon 1 Tbsp of filling onto wonton wrapper, fold & seal edge with a little bit of water.
Place egg rolls on a foil-lined baking sheet that has been sprayed with pan spray. LIGHTLY spray tops before placing in oven. (Do not spray them a ton or it will take forever to brown.)
Bake at 425*F for 15-20 min flipping halfway.
CREAMY AVOCADO DIP: Place all ingredients in a blender, & puree until blended smoothly. Serve with hot egg rolls.