Spicy Sweet Mango Meatballs
This post may contain affiliate links, meaning that I may receive a commission at no cost to you if you use a link provided. All opinions shared are my own. You can review my full disclosure policy here.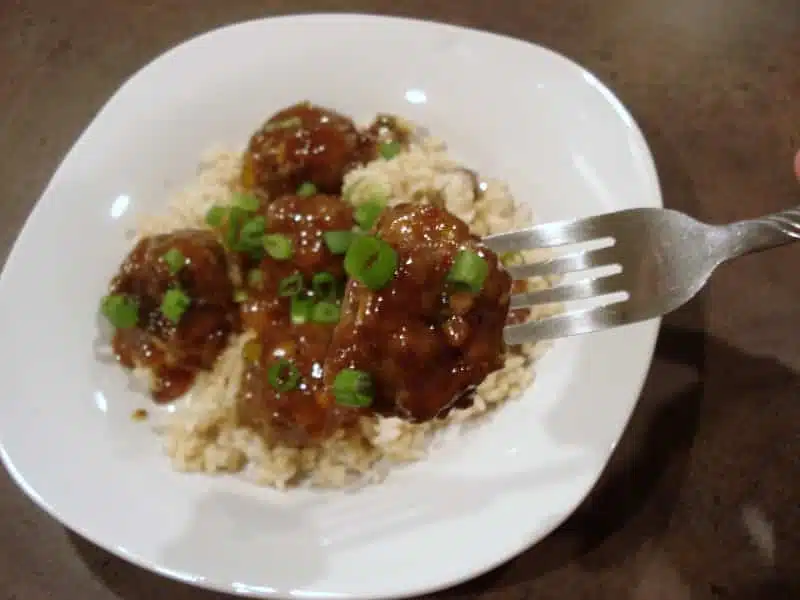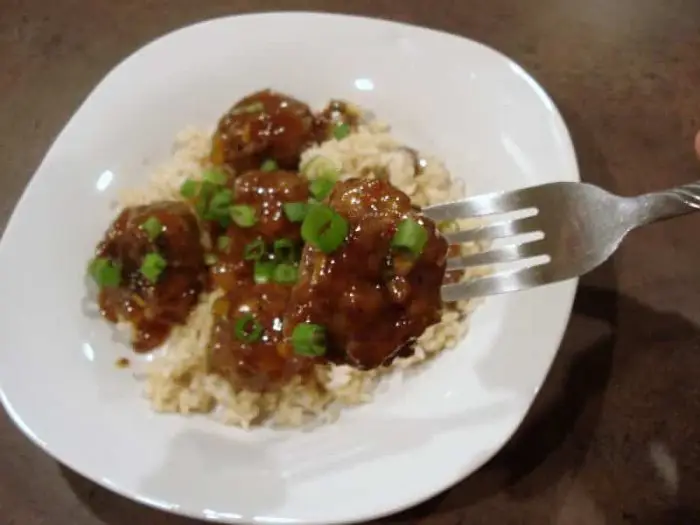 Some days you don't feel like doing anything special for dinner. It was one of those nights when I made this & it was thrown together on a whim based on things I had in my house.
It turned out so moist, & had a wonderful sweet & tangy flavor! I will be making it again for sure because it is always nice to have a kind of "cheater" or "semi-homemade" dinner every now & then.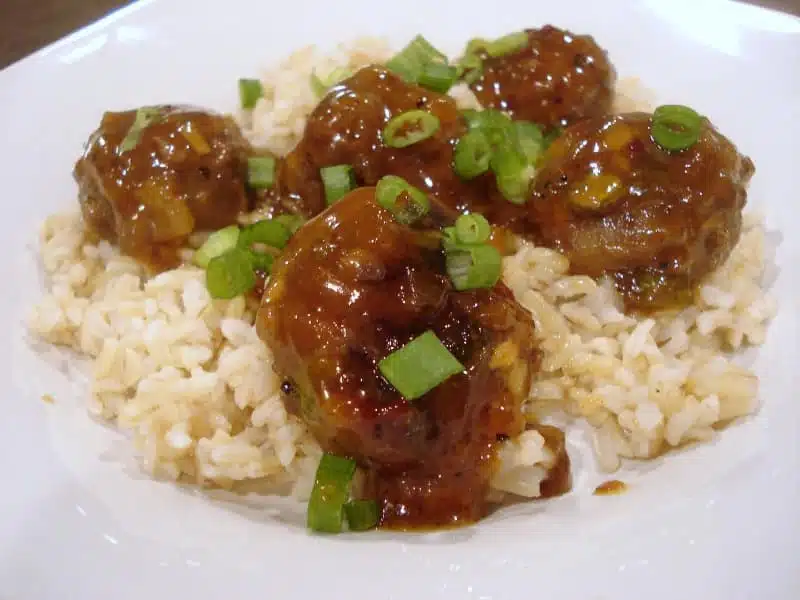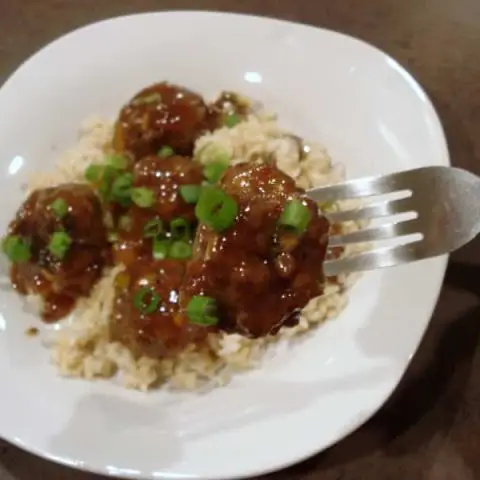 Spicy Sweet Mango Meatballs
Ingredients
Meatballs:
1 lb beef
1/4 cup chopped onion
1/2 cup chopped green onions
1/3 cup italian breadcrumbs
2 Tbsp milk
1/4 tsp salt
1/8 tsp pepper
1 medium egg
1/2 cup Pineapple/Apricot Jelly
Glaze:
1/3-1/2 bottle KC Masterpiece Spicy Mango Marinade
1/2 cup Pineapple/Apricot Jelly
Instructions
MEATBALLS: Combine all ingredients. Roll into 1-inch balls (about 30). Bake at 400*F for 15 minutes or until done.
GLAZE: Simmer KC Masterpiece Spicy Mango Marinade with Pineapple/Apricot Jelly on the stovetop while meatballs are cooking. Add cooked meatballs & simmer 5-10 minutes until meatballs have a nice thick glaze on the outside.
Serve with cooked rice & extra chopped green onions.
*Optional: Can cook meatballs & put sauce in crockpot with meatballs on low for 1-2 hours.