Chicken Divan
This post may contain affiliate links, meaning that I may receive a commission at no cost to you if you use a link provided. All opinions shared are my own. You can review my full disclosure policy here.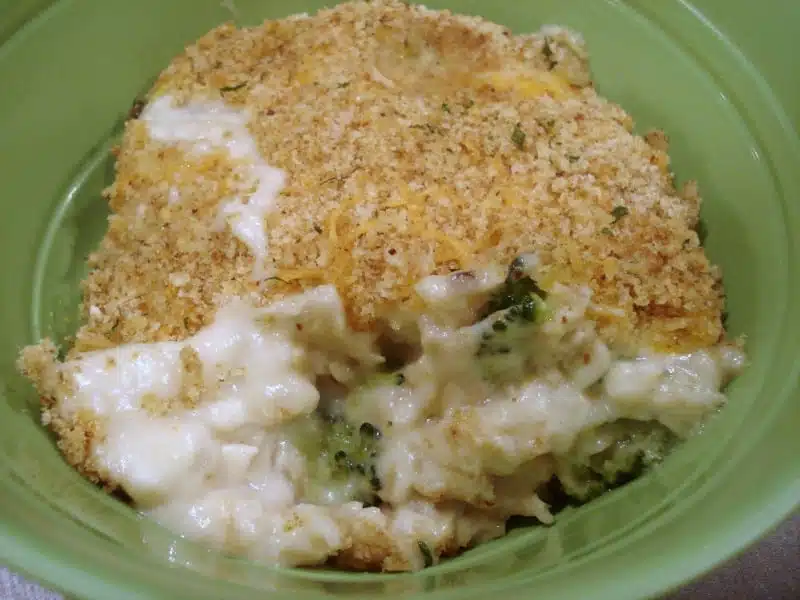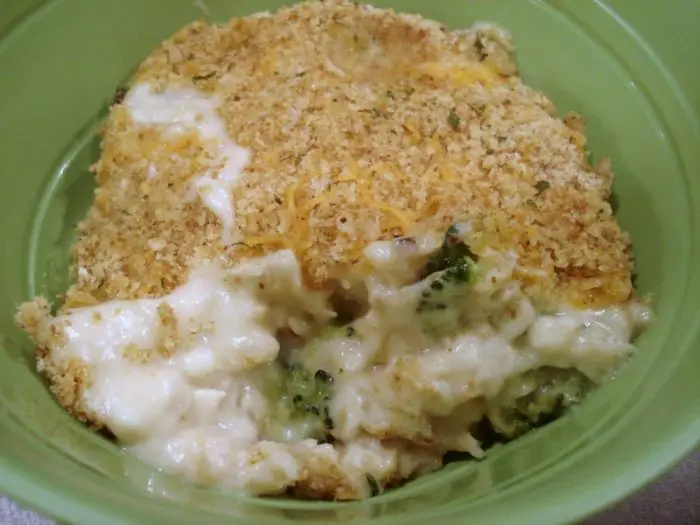 This is one of my favorite dinners! I am not a huge casserole fan, but this one is YUM! You can use leftover chicken or turkey if you have it, which is nice around the holidays when you are figuring out what to do with your leftovers. I have adjusted the recipe from Betty Crocker to make it creamier, zestier, with a hint of sweetness. I make this for my family like once a month.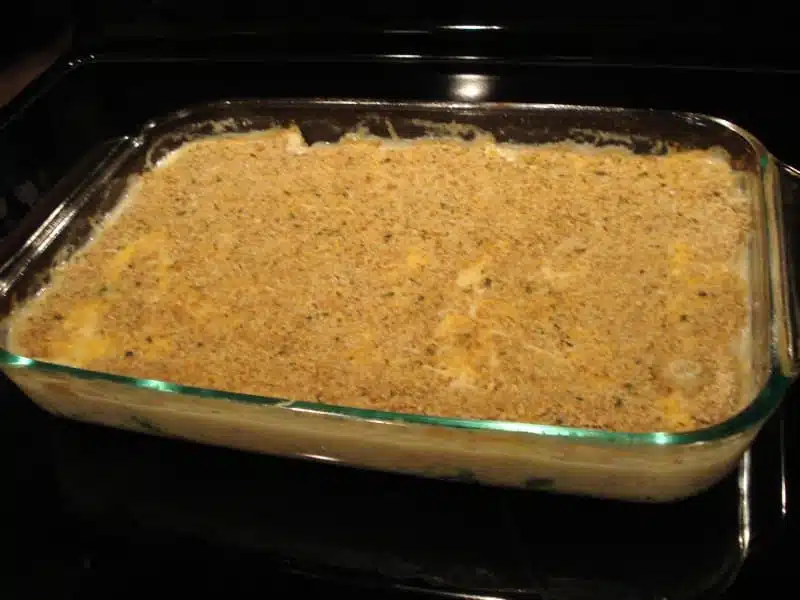 *Approximately 283 calories per serving when divided into 8 servings…for those who might be counting…like I am 🙂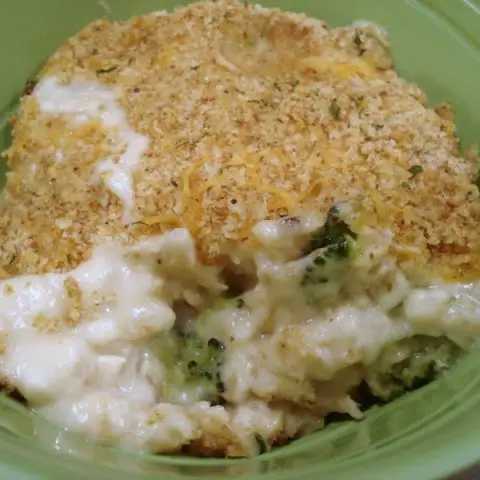 Chicken Divan
Ingredients
3 Tbsp butter, unsalted
4 1/2 Tbsp flour
3 tsp chicken bouillon
3 cups skim milk
3/4 cup light miracle whip
1 1/2 Tbsp Dijon Mustard
2 Tbsp brown sugar
2 cups cooked white or brown rice (I use minute/instant rice)
12-14 oz frozen broccoli florets thawed/drained of any liquid
2 cups shredded/cubed chicken (approximately 2 breasts)
1/2 cup shredded cheese (I use colby jack)
1/3 cup Progresso Italian bread crumbs
butter or pan spray
Instructions
Heat oven to 350*F. If cooking chicken instead of using leftovers, start a pot of water. When water boils add chicken & boil for 15 minutes or until done. Cube chicken & reserve.
Spray 12x8 inch rectangular baking dish with pan spray & empty bag of thawed broccoli florets into pan filling bottom of dish. Can take kitchen shears to trim any large pieces.
Sprinkle cubed chicken on top of the broccoli. If you are cooking your instant rice, now is a good time to throw it in the microwave.
In a saucepan melt butter over medium heat. Add flour & bouillon till it comes together. Gradually whisk in milk, cooking & stirring constantly until mixture boils & thickens (will happen suddenly when it does.)
Stir in miracle whip, mustard, brown sugar & remove from heat. Add cooked rice & pour over chicken/broccoli mixture in dish. Top with shredded cheese.
Now, you can either mix bread crumbs with 1 Tbsp melted butter or you can sprinkle the bread crumbs over the cheese & spray the bread crumbs with pan spray.
Bake for 30 minutes or until thoroughly heated & sauce bubbles.