Chipotle Chicken Taco Salad
This post may contain affiliate links, meaning that I may receive a commission at no cost to you if you use a link provided. All opinions shared are my own. You can review my full disclosure policy here.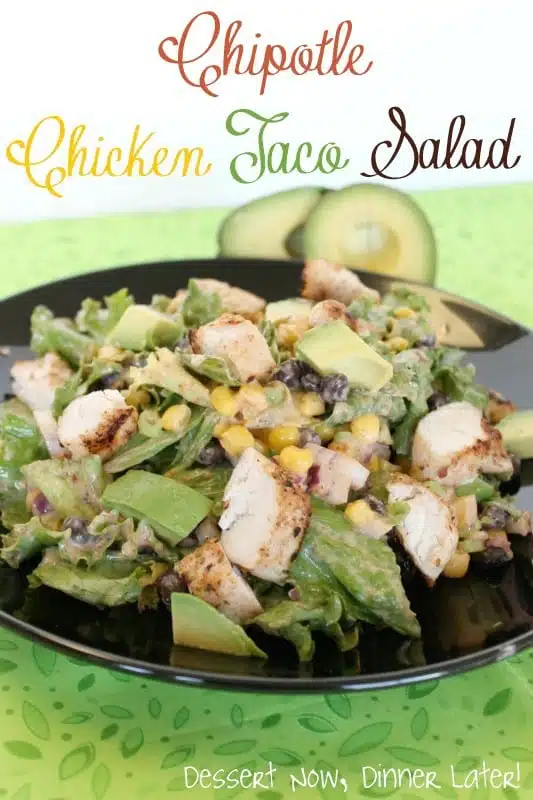 I am a huge fan of salads! I love the crunch of the lettuce & the myriad of toppings with a creamy cool dressing. In the summer I like to grill as often as we can, because that means my husband will make dinner! He is the King of the Grill at our house, & yeah, sometimes I don't feel like cooking & need a break from the kitchen.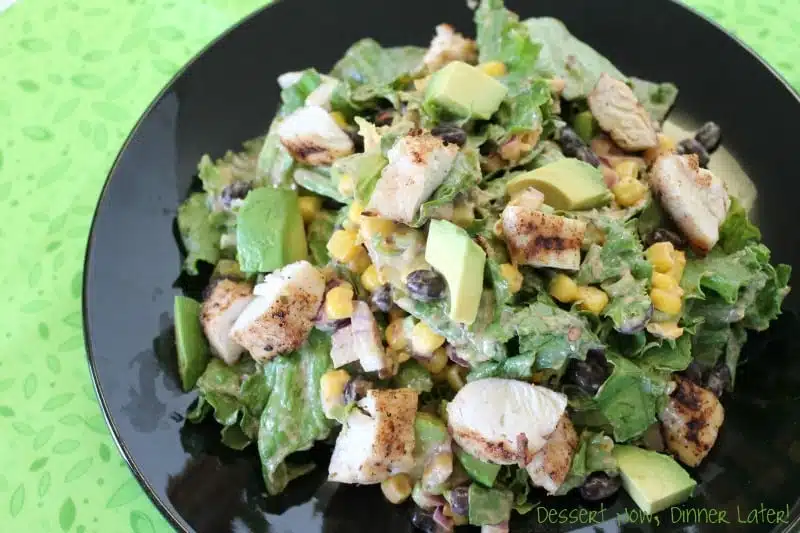 This dish we actually did together, but it is so quick & easy it wouldn't have mattered who made it. My husband put this on his "Make again soon list." I really liked this salad! It's got lots of great flavors going on: sweet crunchy corn, smooth creamy avocado, & a creamy dressing with a tad bit of heat. Perfection!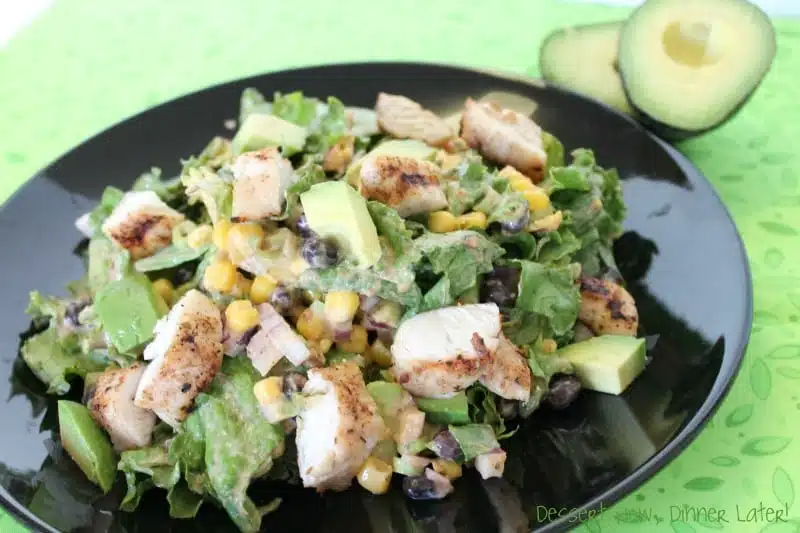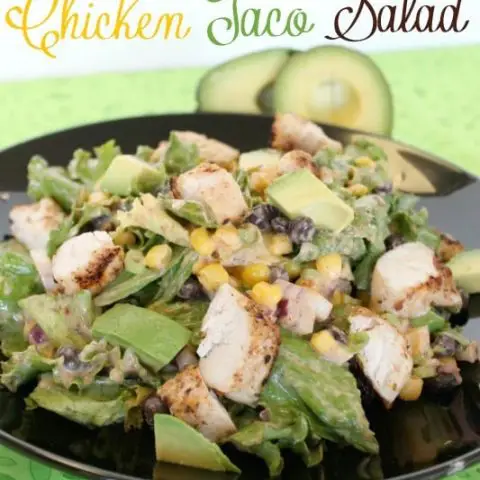 Chipotle Chicken Taco Salad
Ingredients
Dressing:
1/3 cup light sour cream
1/3 cup light mayonnaise
1 Tbsp pureed chipotle chile with adobo sauce (from can -- tip for the leftovers below recipe card)
1 tsp dried cilantro leaves
1 tsp ground cumin
1 tsp chili powder
4 tsp fresh lime juice
1/2 tsp salt
1 1/2 tsp sugar
1 tsp garlic powder
Salad:
4 cups shredded romaine or green leaf lettuce
2 cups diced grilled chicken breasts, seasoned however you like
1 large avocado, peeled & diced
1/2 small red onion, small diced
1 (15oz) can black beans, drained & rinsed
1 (15.25oz) can no-salt-added whole-kernel corn, drained
Instructions
Whisk dressing in a small bowl.
Combine lettuce & remaining ingredients in a large bowl.
Toss gently with dressing. Serve immediately.
*Would be great with tortilla strips or even french fried onions straws.
*Rachael Ray tip of the day: Puree the whole can of chipotle chiles with adobo sauce. Pour mixture into an ice cube tray & freeze in 1 Tbsp portions. Store in a plastic freezer bag & pull cubes as needed. Don't go wasting that whole can on one chipotle chile!*