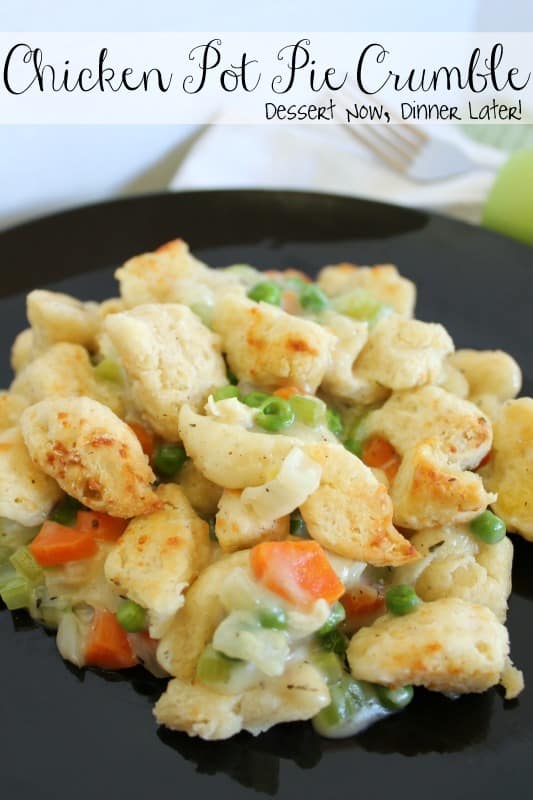 I have decided I want to make sure I have some of the good old home cooking/comfort food type recipes on here. So here is a classic chicken pot pie, made easy! Easy as in no rolling out pie crust, just make a biscuit type crumble for the topping. It still has some time consuming parts, but it is worth it! The topping has all the texture & flavor of a crust, but in large crunchy chunks on top. The filling is flavorful & creamy! YUM!
And even though my toddler distracted me & I totally forgot milk in the sauce & baking powder in the topping, it was still fantastic! But for your sakes I will post the original recipe so you can make it right, but hey even though I had a rough time making a new recipe with distractions of, "Mommy, where are my boots? Are they in my room? Are they in your room? Mommy where are they?" the whole time I was cooking, we still enjoyed this classic savory dish! It is definitely on my make again list!
*Update 03/30/13: We make this regularly now & we just absolutely love it! One of our family favorites, so I updated the photos.