Strawberry Raspberry Trifle
This post may contain affiliate links, meaning that I may receive a commission at no cost to you if you use a link provided. All opinions shared are my own. You can review my full disclosure policy here.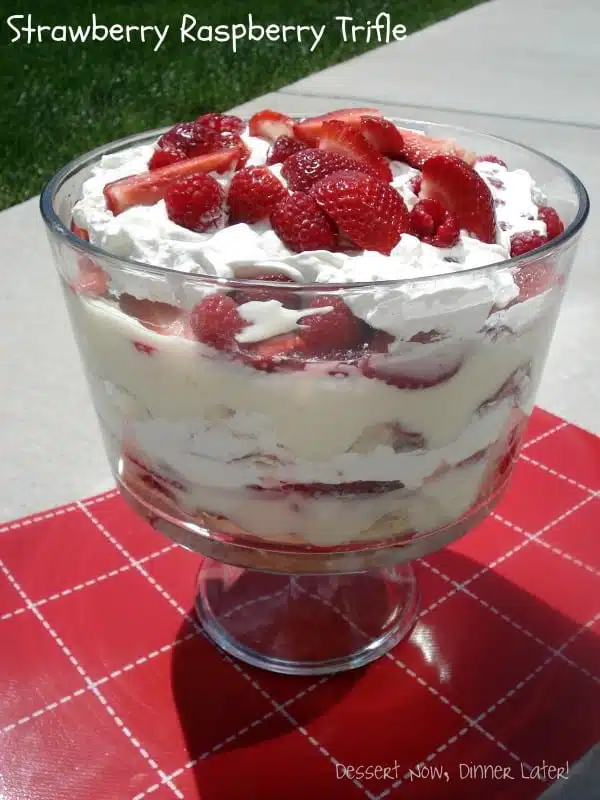 My mom is a very special lady to me. When I was young, she would always let me help in the kitchen, which sparked my interest in food. I probably would not have gone into Culinary Arts if it wasn't for her example of cooking fresh homemade meals & desserts.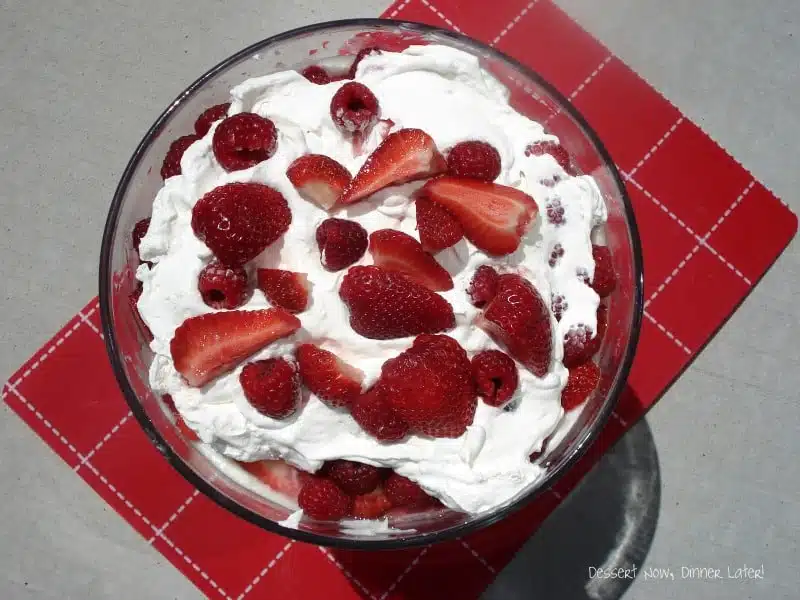 Now, she comes to me for tips & tricks, but I still trust her skills. We had a BBQ recently & she brought this trifle. It was so pretty & tasted great, so I snapped some pictures & asked for the recipe. This is my mom, sharing this recipe with all of you!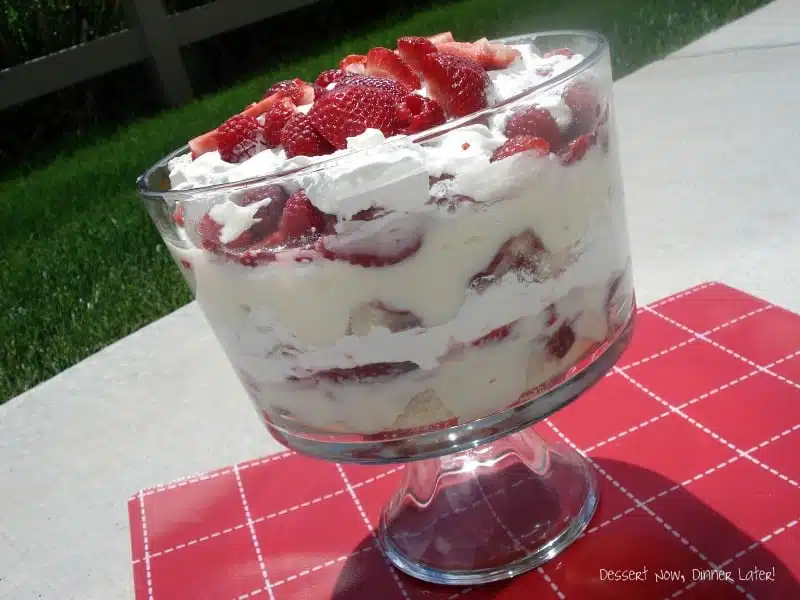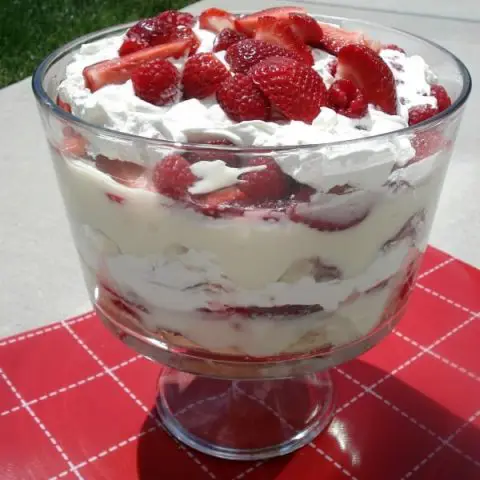 Strawberry Raspberry Trifle
Ingredients
3 cups cold skim milk
2 packages (1 ounce each) sugar-free instant white chocolate pudding mix
1 prepared angel food cake (8 to 10 ounces) cut into 1 inch cubes (I used a white cake mix cooked in the large cookie sheet and I spread some raspberry preserves on the cake before I cut it.)
3 cups sliced fresh strawberries
3 cups fresh raspberries
1 carton (8 ounces) cool whip (reduced fat), thawed
3 whole strawberries, quartered
Instructions
In a large bowl, whisk milk and pudding mix for 2 minutes. Let stand for 2 minutes or until soft-set.
Place a third of the cake cubes in a trifle bowl or 3½ qt. glass serving bowl. Top with a third of the pudding, 1 cup strawberries, 1½ cups raspberries, and a third of the whipped topping.
Top with remaining cake, pudding, strawberries, raspberries and whipped topping. Garnish with quartered strawberries. Serve immediately or cover and chill until serving.
Recipe slightly altered from Taste of Home