Berry Coconut Spritzer
This post may contain affiliate links, meaning that I may receive a commission at no cost to you if you use a link provided. All opinions shared are my own. You can review my full disclosure policy here.
This Berry Coconut Spritzer is a refreshing and easy mocktail to mix up at any holiday party!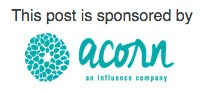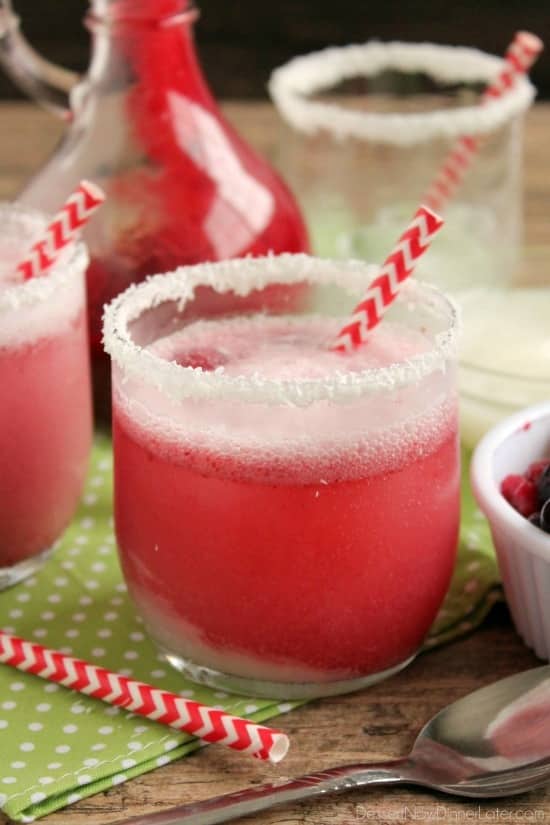 My husband and I have kind of gotten addicted to the ever popular soda shops here in Utah. They are really good, but the drinks can be really sweet, and with the holidays coming up, we wanted to create something new to sip on that's good, but not quite as sweet, since we will be indulging in holiday treats as well. We came up with this Berry Coconut Spritzer that is super refreshing, with just the right amount of sweetness, a little bit of foam, and the bubbly carbonation that everyone loves.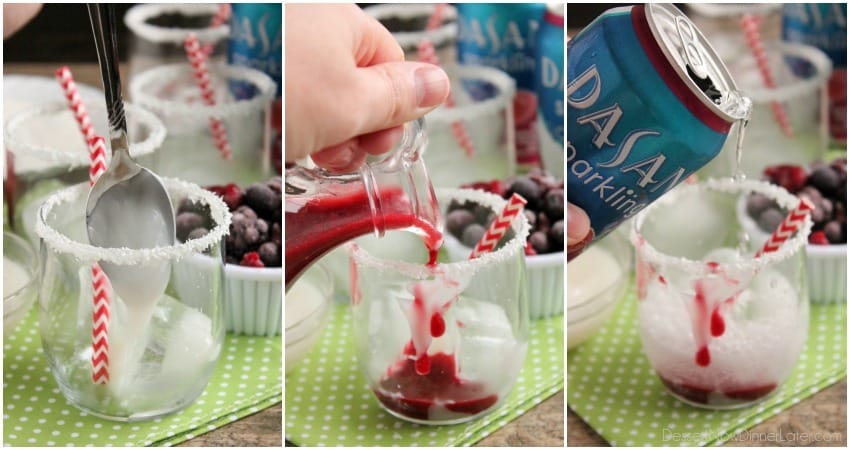 This mocktail has three components. Cream of coconut (because it's my favorite ingredient for drinks), a berry reduction (super easy to do), and DASANI Sparkling Water which is perfect for mixing with drinks because it has zero calories, is unsweetened and naturally flavored, so it adds fizz and flavor without extra sugar. Just look at those bubbles of delight!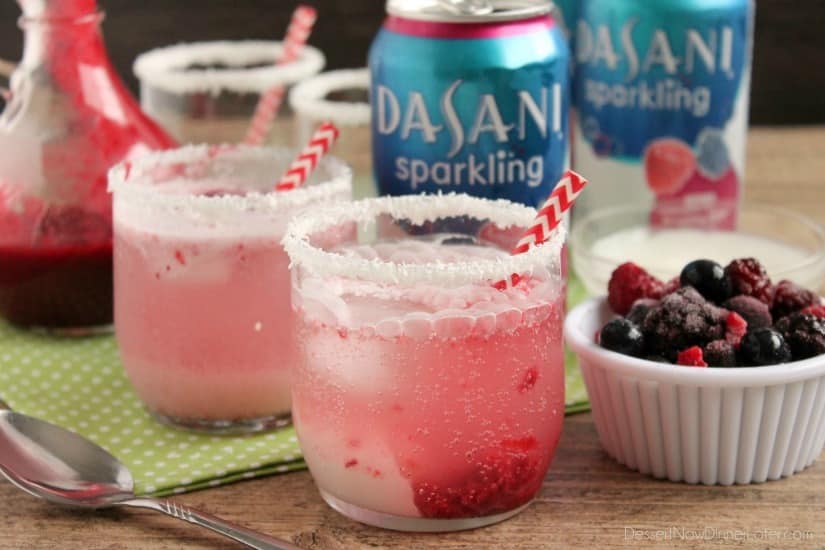 We added a few frozen berries to our drinks too, for looks. And for the white rim, we rubbed some cream of coconut and stuck unsweetened coconut flakes to it, but you can do sugar crystals of any color too. It makes the kids think they are getting an extra special drink. The kids love concocting their own drinks with more or less of the cream of coconut and berry reduction to their personal tastes.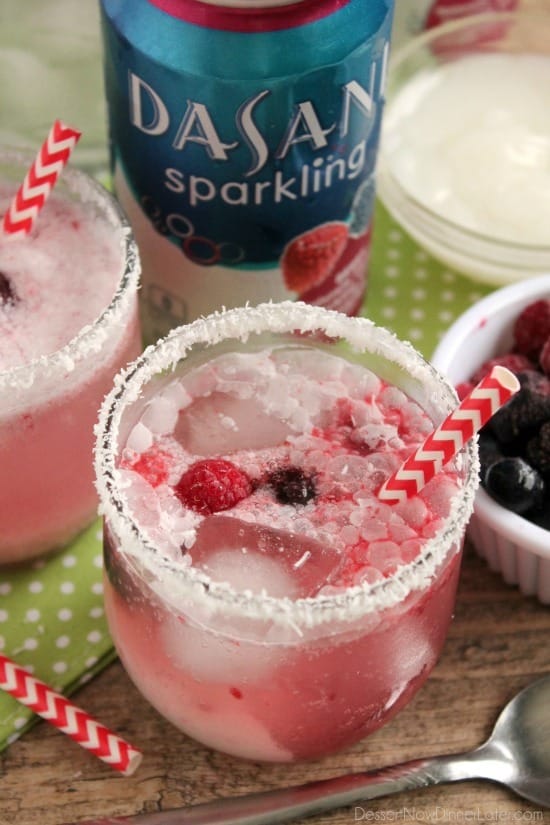 I love that the berries make it a pretty Christmas red without using artificial colors, just like the DASANI sparkling water has zero artificial colors. Bonus! It's caffeine free too, so my kids won't be up all night bouncing off the walls! I can't wait to share this with friends for New Year's Eve!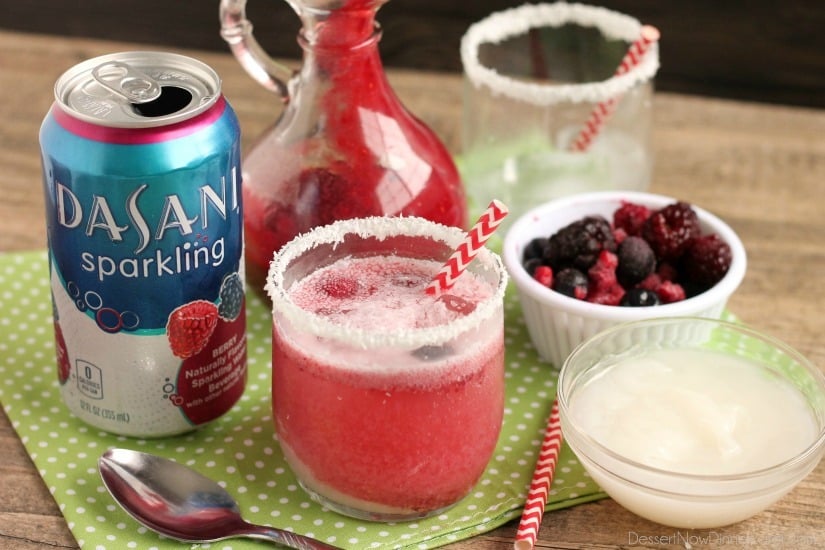 If you feel like mixing up your own refreshing holiday drinks, DASANI Sparkling Water is available in 12 packs of 12oz cans at Walmart and are perfect for sparkling the holidays with 4 flavors to choose from: Lime, Berry, Lemon, Black Cherry. I'm thinking I need to do something with the black cherry next, but I also think cranberry juice and the DASANI Lime Sparkling Water would be really good together with a little simple syrup to balance out the tart cranberry and sour lime flavors. MMM!
Need more Easy Party Drink Recipes? Check out this Pinterest Board.
What are your favorite family-friendly drinks to make during the holidays? #SparklingHolidays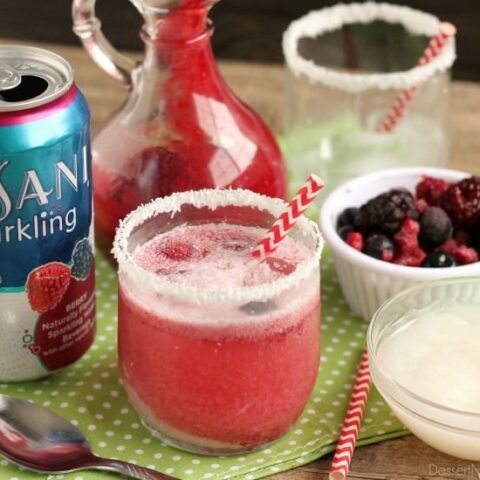 Berry Coconut Spritzer
This Berry Coconut Spritzer is a refreshing and easy mocktail to mix up at any holiday party!
Ingredients
Unsweetened Coconut Flakes or Colored Sugar Crystals to decorate the rims of the glasses
12 oz cans of DASANI Sparkling Water - Berry Flavor
Cream of Coconut (not coconut milk; find it in the aisle with the alcoholic mixers or ethnic aisle)
Berry Reduction
1 1/2 cup frozen mixed berries (strawberries, raspberries, blackberries, blueberries)
1/4 cup sugar
Instructions
Simmer the frozen mixed berries and sugar in a pan over medium heat until it reduces and thickens; about 5 to 7 minutes. Allow to cool for 5 minutes. Puree in a blender or food processor. Cool completely. (You can optionally press the mixture through a fine mesh sieve to take out the seeds, if desired, but consider increasing or doubling the recipe to compensate for some of the lost fruit.)
Dip a finger in the cream of coconut and trace the rim of the glass. Dip the glass in a plate of unsweetened coconut flakes or colored sugar crystals.
Scoop 1 Tablespoon of the cream of coconut and 1 Tablespoon of the berry reduction in a 9 oz glass with a little ice. Fill the glass with DASANI Sparkling Water Berry Flavor. Stir lightly with a straw and enjoy!
Nutrition Information:
Yield: 12
Amount Per Serving:
Unsaturated Fat: 0g