Dutch Apple Cream Pie
This post may contain affiliate links, meaning that I may receive a commission at no cost to you if you use a link provided. All opinions shared are my own. You can review my full disclosure policy here.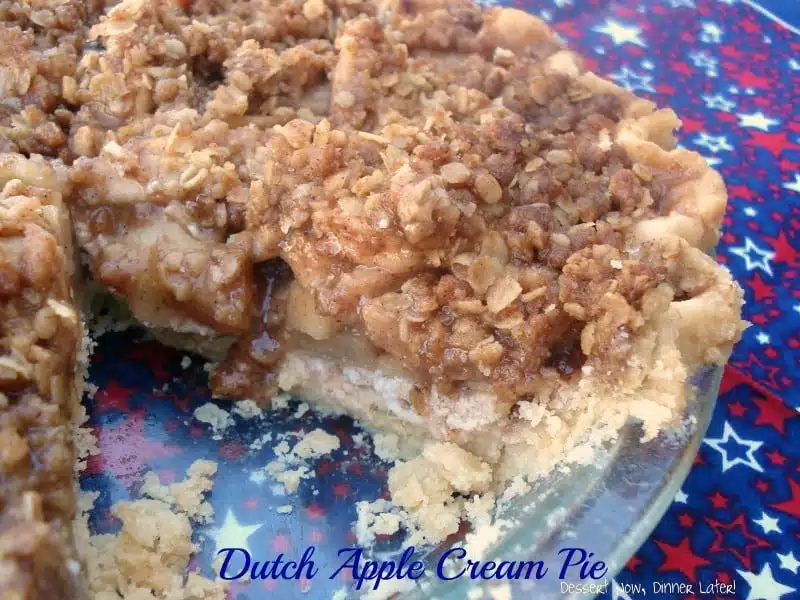 The 4th of July is coming up & I guess that means it's time to share my favorite apple pie recipe.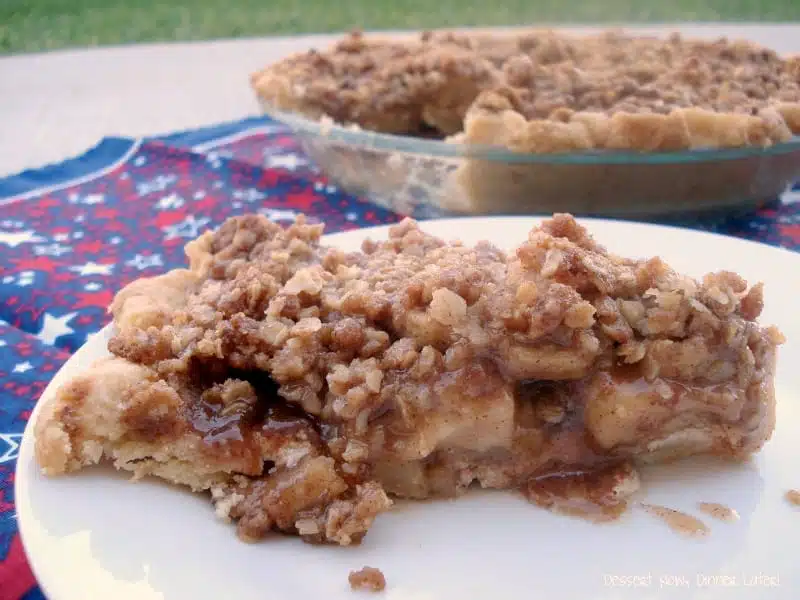 I have a hard time eating canned apple pie filling when fresh apple pie just tastes so much better!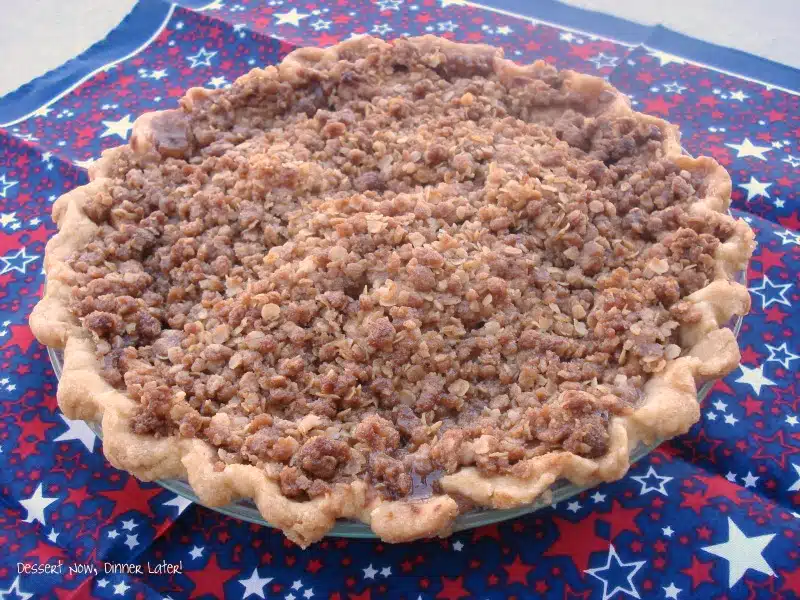 I make this for Thanksgiving & Christmas almost ever year as well, so this recipe is definitely worth making again & again. You will love it!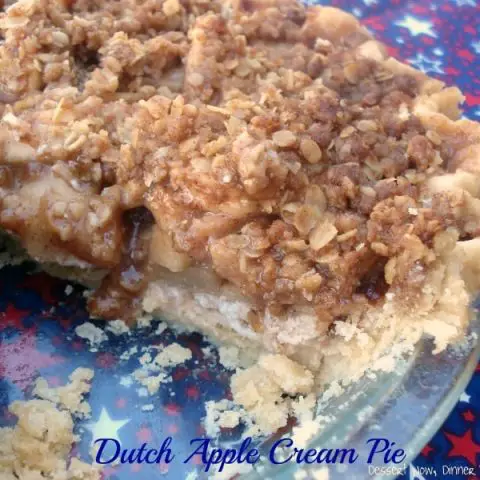 Dutch Apple Cream Pie
Ingredients
Apple Filling:
8 cups sliced apples (5-6 small/medium apples)
1 Tbsp freshly squeezed lemon
1/4 cup brown sugar
1/4 cup granulated sugar
1 1/2 tsp cinnamon
1/4 tsp nutmeg
1/4 tsp salt
2 Tbsp butter
3 Tbsp cornstarch
Cream Cheese Layer: *If you want it really creamy & have a deep pie dish, double this part.
4 oz cream cheese
2 1/2 Tbsp sugar
1/8 tsp vanilla
Cinnamon Streusel Topping:
1/4 cup (1/2 stick) of butter, room temperature)
1/2 cup brown sugar
1/2 cup oats
1/4 cup flour
1/2 tsp cinnamon
Instructions
In a large bowl combine apples, lemon juice, sugars, cinnamon, nutmeg & salt, & toss to mix. Allow apples to macerate at room temperature for 30 minutes.
Meanwhile, prepare cream cheese layer by whipping the cream cheese with sugar & vanilla until smooth (1 min.) Refrigerate until ready to use.
Prepare cinnamon streusel topping by placing all ingredients in a bowl & cutting the butter in with a pastry blender (or a fork will work just fine) until crumbly & incorporated. Set aside until ready to use.
Pour apples into strainer & capture the liquid, about ½ cup. In a saucepan, combine the liquid & add the butter. Over medium heat, boil down the liquid to about ⅓ cup, or until syrupy & lightly caramelized, swirling the liquid, NOT stirring.
Meanwhile, transfer apples to bowl & toss with cornstarch until it disappears. Add liquid after it has reduced & toss with the apples.
In a prepared pie shell, spread the layer of cream cheese & pour apple mixture on top. Top pie with prepared streusel & bake 1 hour 15 minutes at 350*F or until apples are tender & the filling is bubbling. *Make sure to place a baking sheet on the rack below your pie to catch any syrup that may bubble over if your pie shell is particularly full.
*Absolutely amazing warm & crisp from the oven with cold vanilla ice cream melting on the top!