Parsnip & Carrot Mash
This post may contain affiliate links, meaning that I may receive a commission at no cost to you if you use a link provided. All opinions shared are my own. You can review my full disclosure policy here.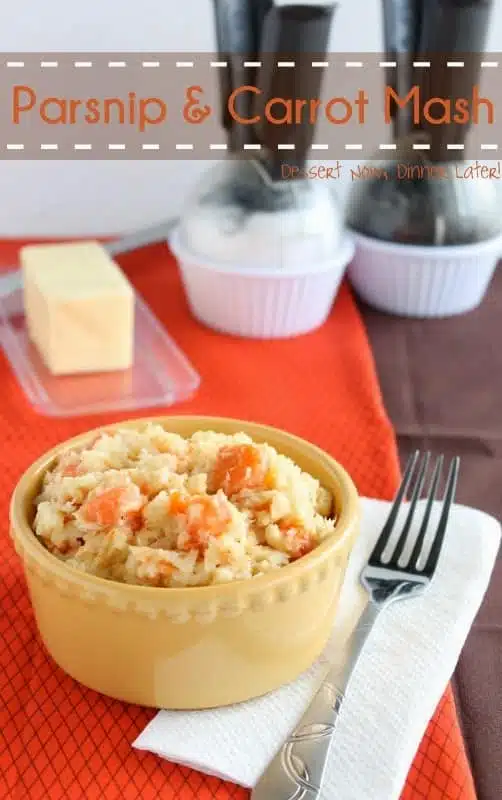 Thanksgiving is coming up and I have the BEST side dish ever! This is one we love to make in the fall. I could eat it as the main dish because I love it so much! Parsnips are the perfect fall vegetable too because they are ripe towards the middle/end of October if you plant them early in the spring. We actually used the ones from our garden in the photos for this recipe.
If you don't know, parsnips are like carrots, but with a little sass to them. They aren't sweet like carrots, which is why you combine the two to create the perfect side dish. The parsnips mash better than the carrots do once they are boiled, but I like to leave mine a little chunky when I serve them. These are simple, but incredibly delicious & would be perfect to serve alongside turkey & a roll 🙂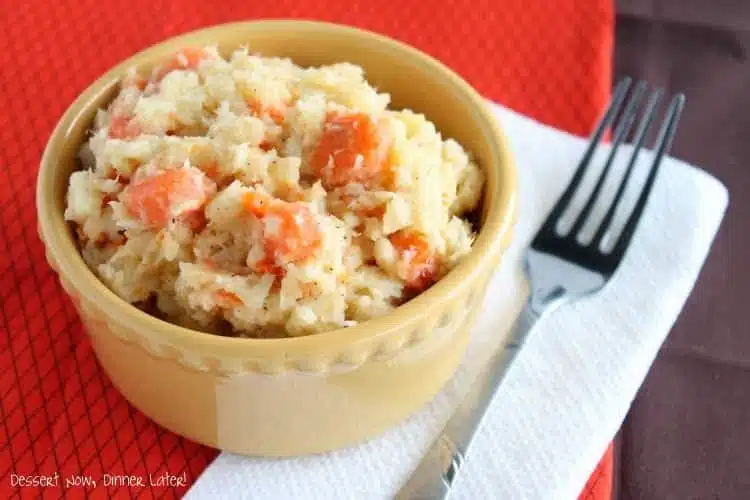 Not only is this dish incredibly flavorful, but it's a perfect substitute for mashed potatoes, since carrots & parsnips are full of vitamins & fiber. If you are going to swap one food to make your holiday a little healthier, swap the taters for the root vegetables!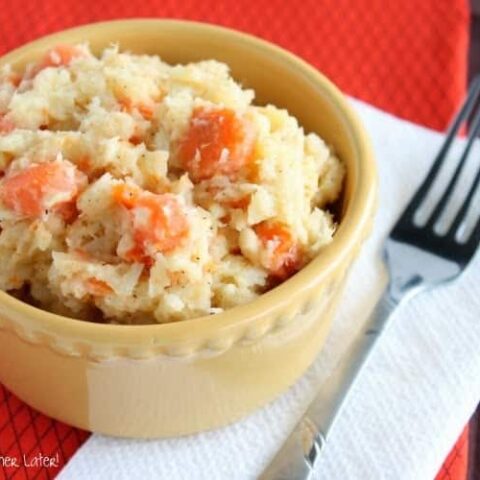 Parsnip & Carrot Mash
Ingredients
2 1/2 cups parsnips, peeled & diced (about 8-10 parsnips)
1 1/4 cup carrots, peeled & diced (about 3-4 carrots)
4 Tbsp butter
2 to 4 Tbsp milk
1 tsp salt
1/4 tsp ground pepper
Instructions
Peel & dice parsnips & carrots. Place into a large saucepan. Cover with water. Bring water to a boil & cook for 20-25 minutes or until fork tender.
Drain water. With a potato masher, mash mixture with butter, milk, salt & pepper. Adjust seasonings as needed. You may also add more butter or milk to desired consistency. The parsnips mash better than the carrots. If a smooth consistency is desired, place mixture into a food processor & blend until smooth.
Nutrition Information:
Yield: 4
Amount Per Serving:
Unsaturated Fat: 0g