No Roll Frosted Sugar Cookies
This post may contain affiliate links, meaning that I may receive a commission at no cost to you if you use a link provided. All opinions shared are my own. You can review my full disclosure policy here.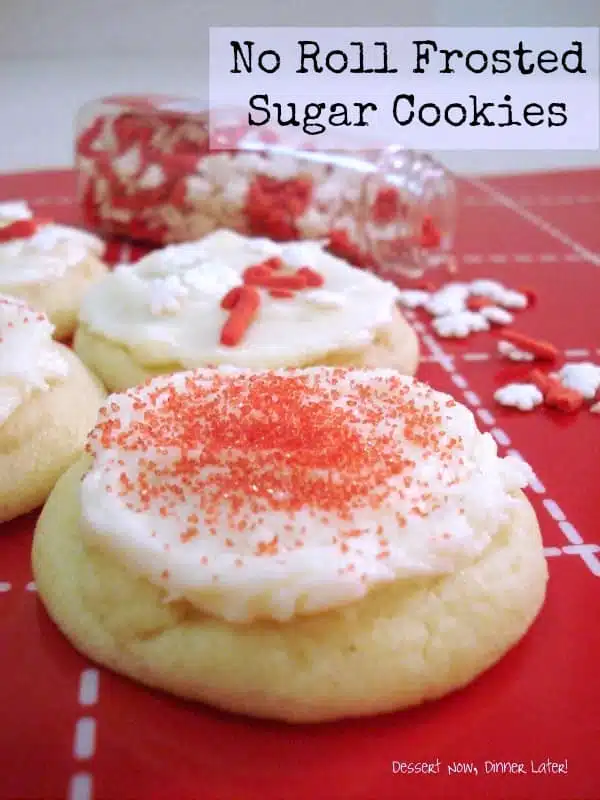 My 12 days of Christmas Sweets is going strong! Here we are on day 6! Half-way done & still some great recipes to share!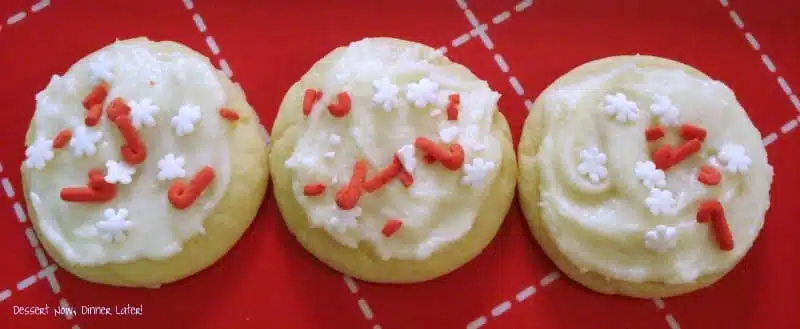 What is Christmas without a frosted sugar cookie? Most people are fancy & cut out their sugar cookies in cute Christmas shapes, but honestly, that brings back bad memories for me when I worked in a grocery store bakery.
Imagine sugar cookie dough, a sheeter, & lots & lots of crazy cookie cutters for huge orders. Oh & if cutting out those cookies was long & gruesome, frosting them was even better. Especially if they had to be air-brushed with different colors. So let's just say I avoid cutting out cookies at all costs.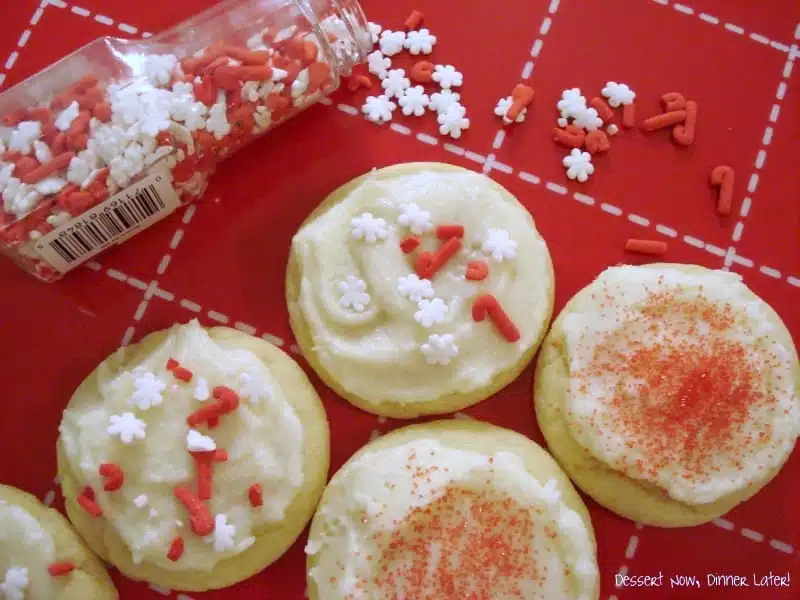 These cookies are great! You get the same flavors & textures of a typical sugar cookie, but with a simple round shape as your canvas for decorating. No rolling dough & cutting out shapes. Just a little balling of the cookie dough & a pat with your palm & you have nice, flat-topped round cookies.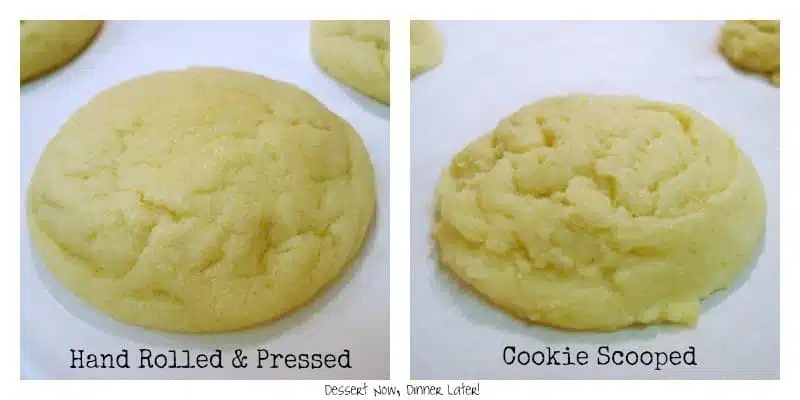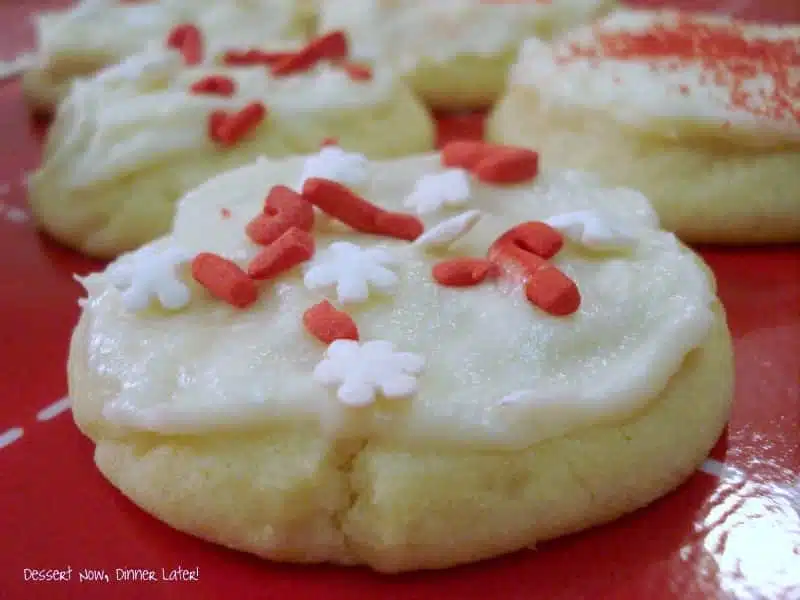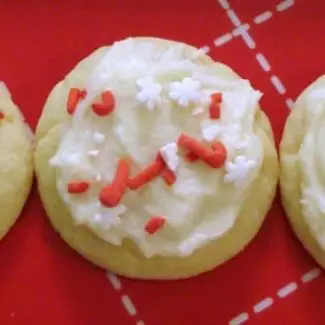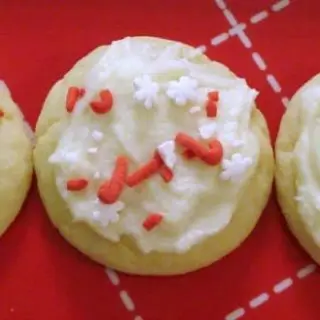 No Roll Frosted Sugar Cookies
Ingredients
Cookie:
1/3 cup shortening
1/3 cup butter
3/4 cup sugar
1 egg
1 tsp vanilla
1/4 tsp almond extract
1 tsp baking powder
1/2 tsp salt
1 1/2 cups plus 2 Tbsp all-purpose flour
Frosting:
1/2 cup (1 stick) butter, softened/room temperature
1 tsp vanilla
2 Tbsp milk
2 cups powdered sugar
Instructions
FOR THE COOKIES: Preheat oven to 350*F. Line 2 cookie sheets with parchment paper.
In the bowl of a stand mixer, cream shortening, butter & sugar until fluffy. Add egg & extracts. Mix together.
Combine baking powder, salt & flour in a separate bowl. Gradually add to wet mixture until well blended.
Using a cookie scoop (I use a #50 scoop about 1½ Tbsp per scoop) scoop dough balls. For best cookie results: Lightly roll dough balls in hands, place on parchment lined baking sheet & press the top of the cookie halfway down. This creates the best shape & flat top to spread frosting on compared to just scooping & placing the dough on the baking sheets. Refer to the picture provided.
Bake for 10-12 minutes until the edges of the cookies are set. Allow cookies to cool after baking.
FOR THE FROSTING: In a bowl with a hand mixer, beat butter until fluffy. Add vanilla & milk. Blend lightly. Add powdered sugar a cup at a time, mixing between additions. The texture should be solid, yet soft (not stiff & dry; if it's dry, add an extra tsp or so of milk.)
Frost cookies & top with sprinkles, sugar crystals or other desired toppings.