Cherry Chocolate Chip Crumb Bars
This post may contain affiliate links, meaning that I may receive a commission at no cost to you if you use a link provided. All opinions shared are my own. You can review my full disclosure policy here.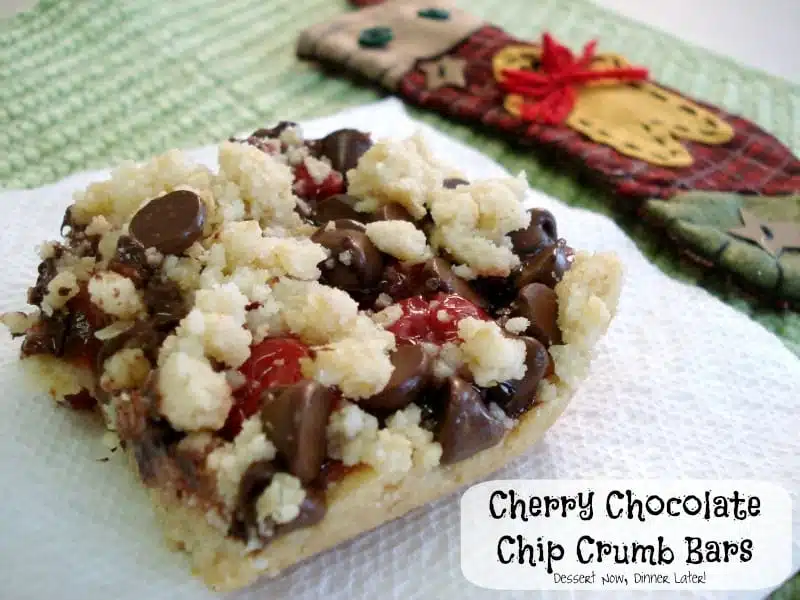 Today's post is inspired by a pie that we would make in a bakery I used to work in. It was a chocolate cherry pie with bits of cherries & chocolate chips peaking through the lattice crust that glistened with sugar crystals. It was one of the popular flavors we would sell.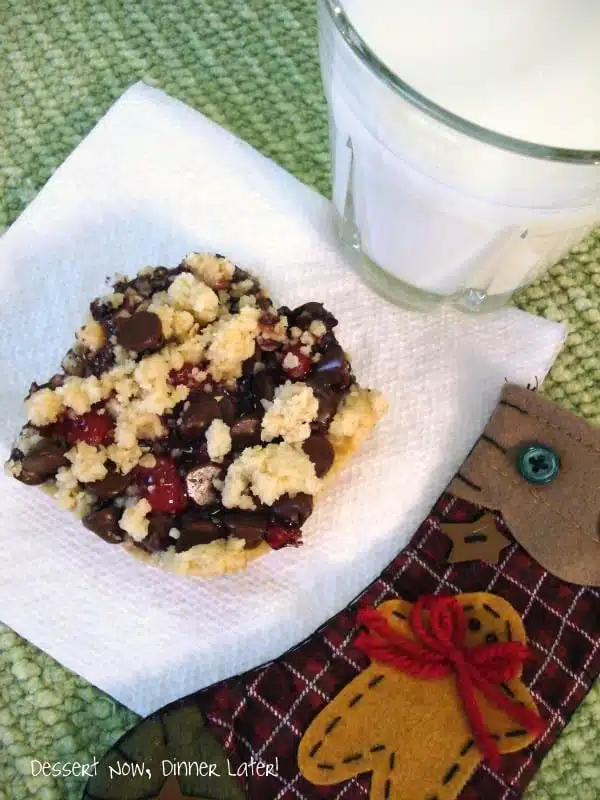 These crumb bars are like that pie, but a lot more party friendly. Same idea, but more servings for your guests. Plus, they come together rather quickly with just a few ingredients. If you haven't tried cherry & chocolate together, this is a great recipe to try out. And come back tomorrow for some traditional Christmas chocolates!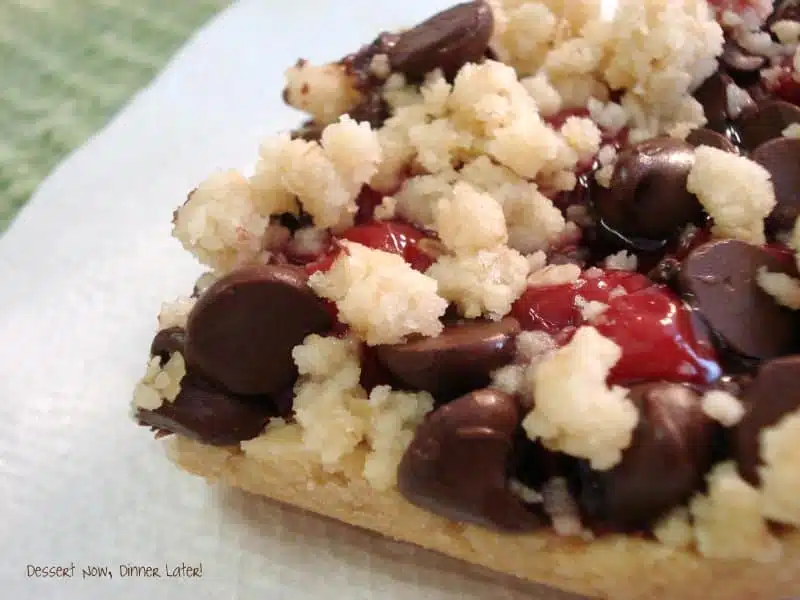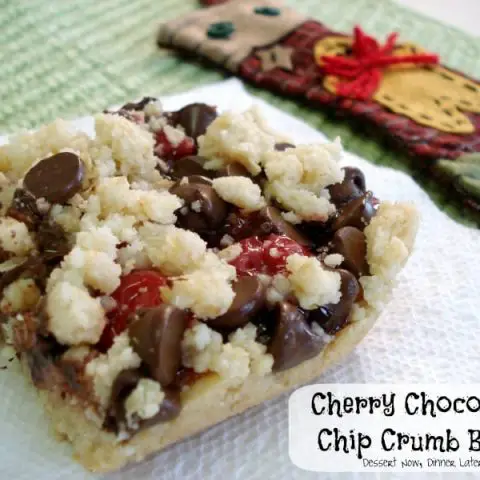 Cherry Chocolate Chip Crumb Bars
Ingredients
2 cups all-purpose flour
2 cups quick-cooking oats
1 1/2 cups sugar
1 tsp salt
1 1/4 cups (2 1/2 sticks) butter, softened
1 (21 oz) can cherry pie filling
1 tsp almond extract, optional
1 cup semi-sweet chocolate chips
Instructions
In the bowl of a stand mixer, combine flour, oats, sugar, salt & butter until crumbly. Set aside 1½ cups for topping. Press remaining crumb mixture into an un-greased 13x9" baking dish.
Bake at 350*F for 15-18 minutes or until edges begin to brown.
In a small bowl, combine pie filling & extract; carefully spread over crust. Alternately sprinkle with reserved crumb mixture & chocolate chips, leaving little windows of cherry pie filling. (So you can see the cherries, the chocolate chips & the crumbs in every bar.)
Return to oven & bake 20-25 minutes longer or until edges & topping are lightly browned. Allow to cool completely. Cut into desired size bars.