Buckeyes
This post may contain affiliate links, meaning that I may receive a commission at no cost to you if you use a link provided. All opinions shared are my own. You can review my full disclosure policy here.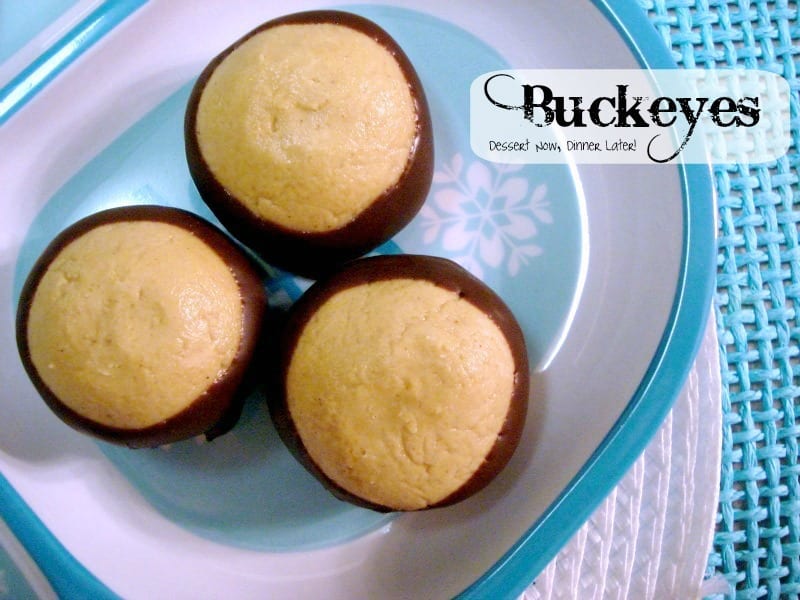 Buckeyes seem to be one of those Christmas chocolates we would get from neighbors each year when I was young. I always loved the peanut butter & chocolate treats. I guess being that young, & having the metabolism that I did, I could even eat as many as I wanted to! Haha.
These are still a lovely treat to make & share with friends. They are so simple & everyone loves them!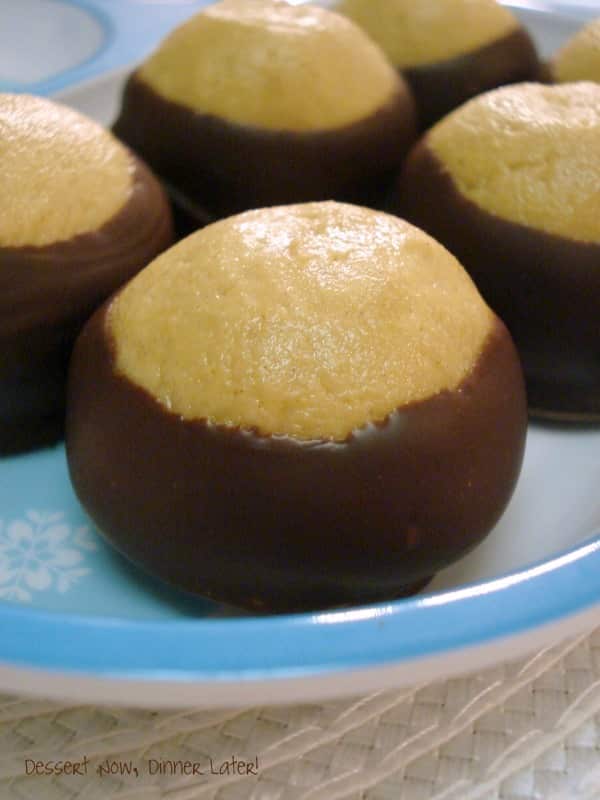 Tomorrow's treat is just as delicious so don't forget to check back! Oh, & this recipe is perfect to cut in half if you want a few to snack on, but don't want to go overboard!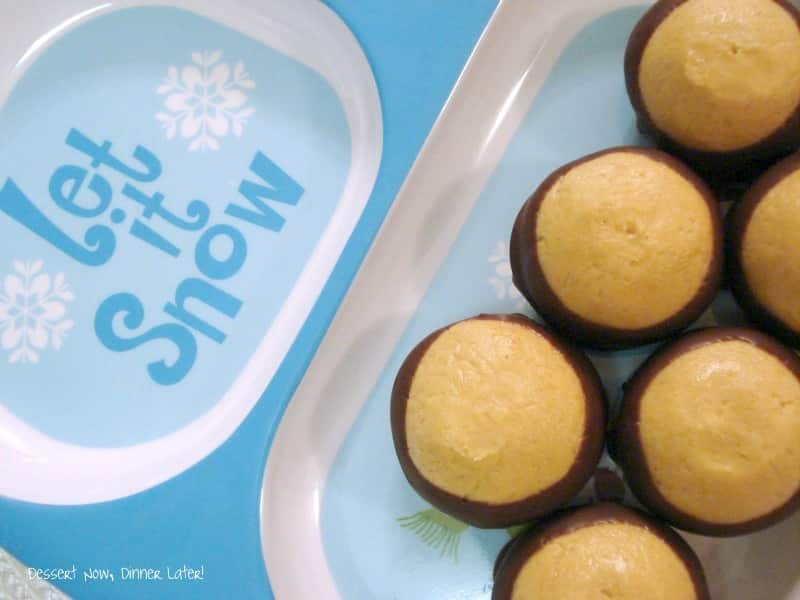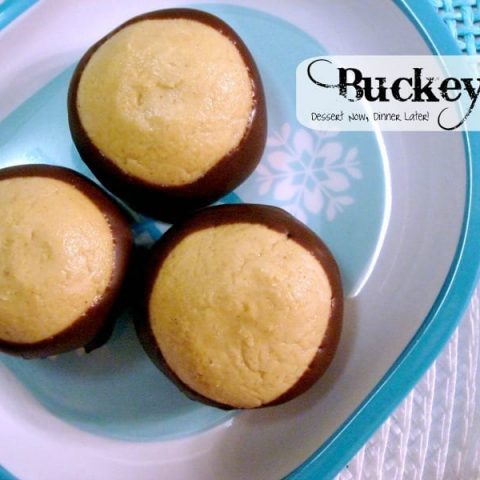 Buckeyes
Ingredients
1 1/2 cups creamy peanut butter
1/2 cup butter, softened
1 tsp vanilla extract
1/2 tsp salt
3 cups powdered sugar
1 (12oz) package semi-sweet chocolate chips
2 Tbsp shortening
Instructions
Combine peanut butter, butter, vanilla and salt in large bowl. Beat with an electric mixer on LOW until blended. Add 2 cups powdered sugar, beating until blended. Beat in additional powdered sugar until mixture, when shaped into a ball, will stay on a toothpick. Shape into 1-inch balls. Refrigerate. (My balls were a little bigger than 1-inch. More like truffle size & I put toothpicks in each one on the tray before I put them in the fridge.)
Place chocolate chips and shortening in microwave-safe bowl. Microwave on MEDIUM for 30 seconds. Stir. Repeat until mixture is smooth. Reheat as needed while coating peanut butter balls.
Insert toothpick in peanut butter ball. Dip ¾ of ball into chocolate, leaving top uncovered to resemble a buckeye. Remove excess. Place on wax paper-lined tray. Remove toothpick. Smooth over holes. Refrigerate until firm.
Recipe from JIF