Homemade Noodles & Chicken Soup
This post may contain affiliate links, meaning that I may receive a commission at no cost to you if you use a link provided. All opinions shared are my own. You can review my full disclosure policy here.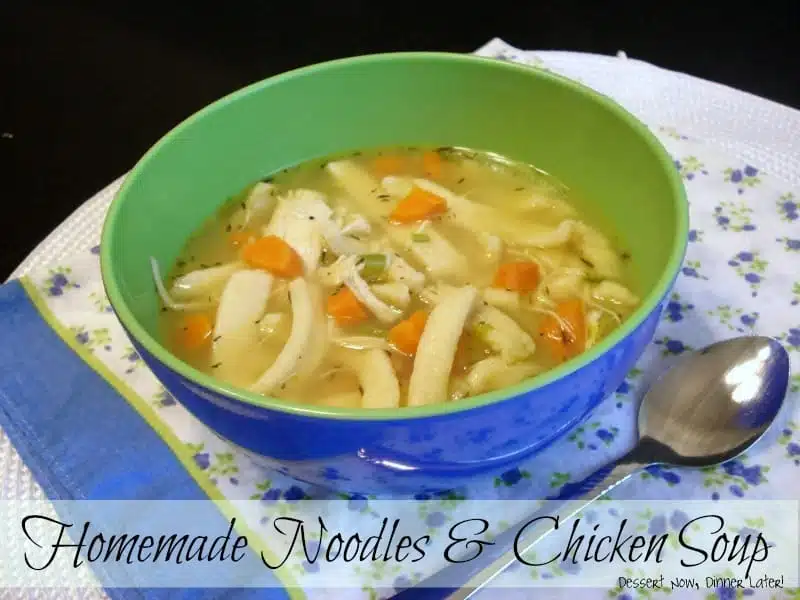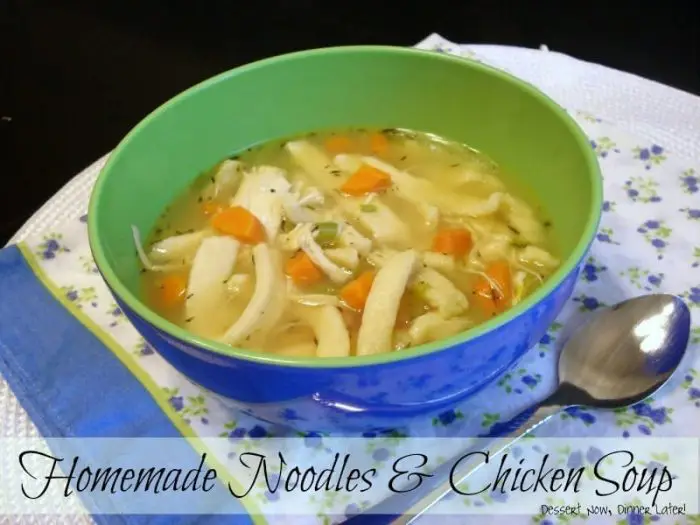 The recipe for the noodles to this soup was handed down from my Grandma, to my mom, to me. I loved eating them in this soup as a child. They are very simple, but nothing tastes better in chicken noodle soup than to have fresh noodles, plump & delicious in some savory broth.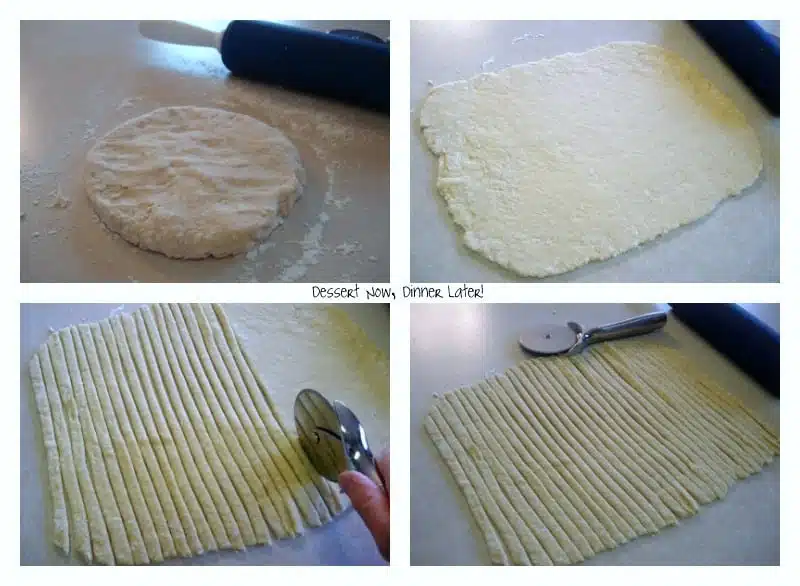 If you haven't tried homemade noodles in your chicken soup, you are missing out! They are so quick to whip up & there is nothing like them. They are thick, & have a nice bite to them.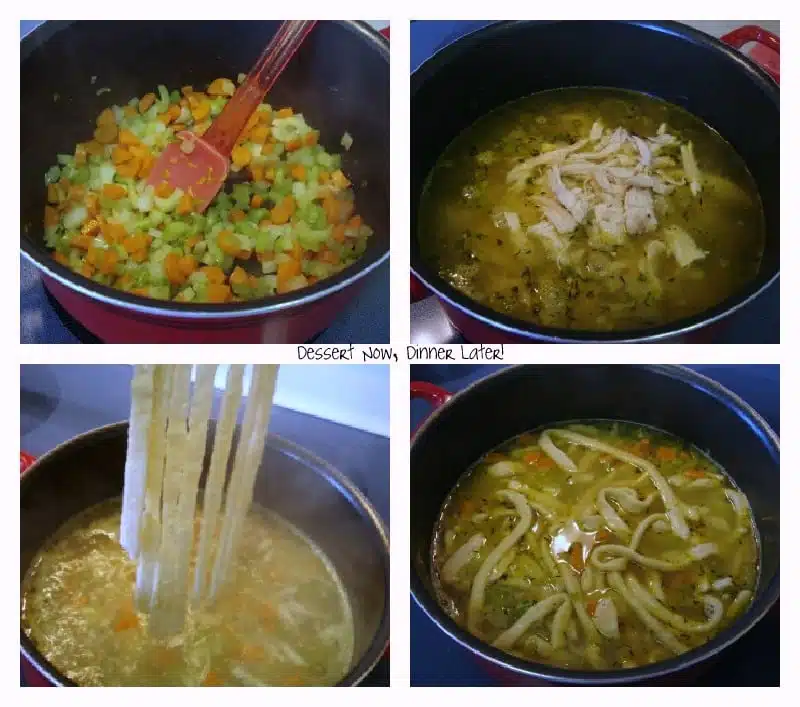 Homemade noodles really make this soup more filling than just broth, chicken & vegetables. Plus this soup takes around 30 minutes start to finish if you have everything ready to go. This classic meal makes soup for dinner a family tradition.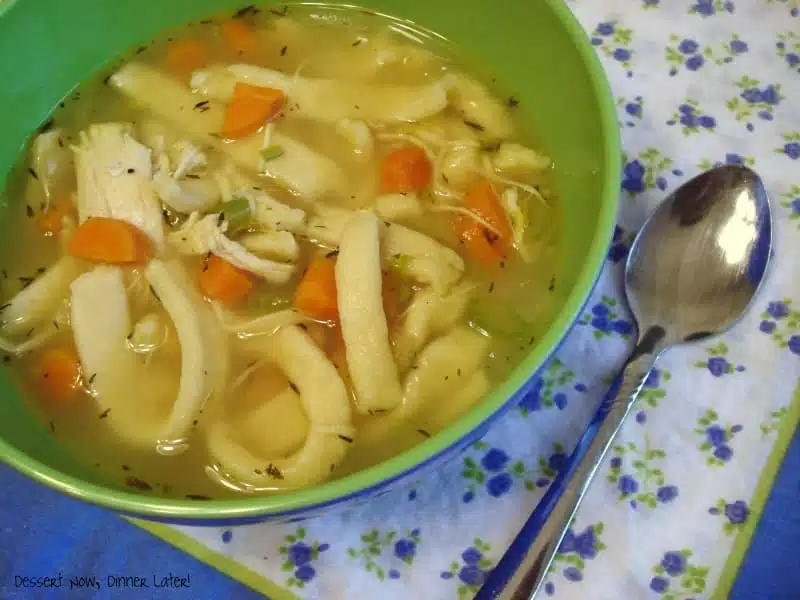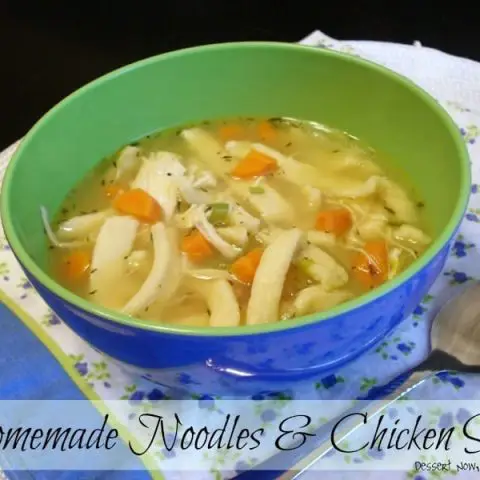 Homemade Noodles & Chicken Soup
Ingredients
Noodles:
2 large eggs
1 tsp salt
1/4 cup milk
1 1/2 - 2 cups flour
Soup:
2 Tbsp Extra Virgin Olive Oil
1/2 large onion, chopped
1 cup diced carrots
1 cup diced celery
2 cloves garlic, minced
2 cups shredded cooked chicken (I use rotisserie chicken)
8 cups chicken broth
1/2 tsp salt
1/4 tsp pepper
1 1/2 tsp thyme
Instructions
Prepare noodles by whisking eggs, salt & milk together. Add just enough flour until it forms a stiff dough. Roll dough very thin into a rectangle. Slice ⅛-1/4" thick strips with a pizza cutter (slice as thin as you can because they puff up significantly.) Let rest while preparing soup.
In a large stock pot, heat oil. Add onion, carrots, celery, & garlic. Saute 10 minutes. Add chicken, broth, & seasonings. Bring to a boil.
Once soup had reached a boil, add noodles a few at a time into the boiling liquid. Once all noodles have been added to the pot, simmer for 10 minutes to cook the noodles. Remove from heat & serve.