Steak Lovers' Meatloaf
This post may contain affiliate links, meaning that I may receive a commission at no cost to you if you use a link provided. All opinions shared are my own. You can review my full disclosure policy here.
This steak lovers' meatloaf has A-1 steak sauce mixed into the meat, as well as brushed on the outside, for a super moist and saucy meatloaf!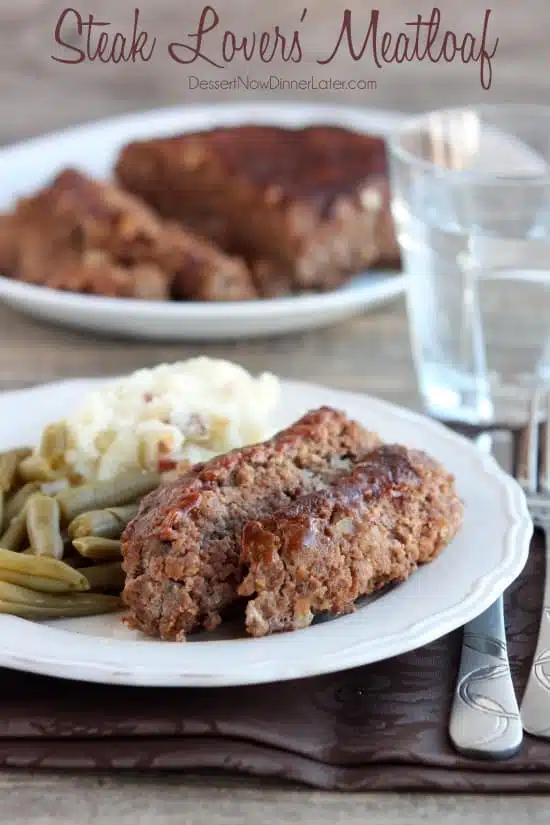 Today marks 3 years of me blogging! It's crazy to think it's been that long, but it's been a fun and wonderful journey! I hope you enjoy what I have to share each week, and there are plenty more delicious recipes to come, so thanks for sticking with me!
As for today's recipe, let me just start by saying that my 5 year old, who is the epitome of a picky child, told me that this meatloaf was "the BEST meat" he has ever had! It's that good! My husband really loves meatloaf as well, but I feel bad because I think I can count on one hand how many times I have made meatloaf since we've been married the last almost 7 years. Sorry honey!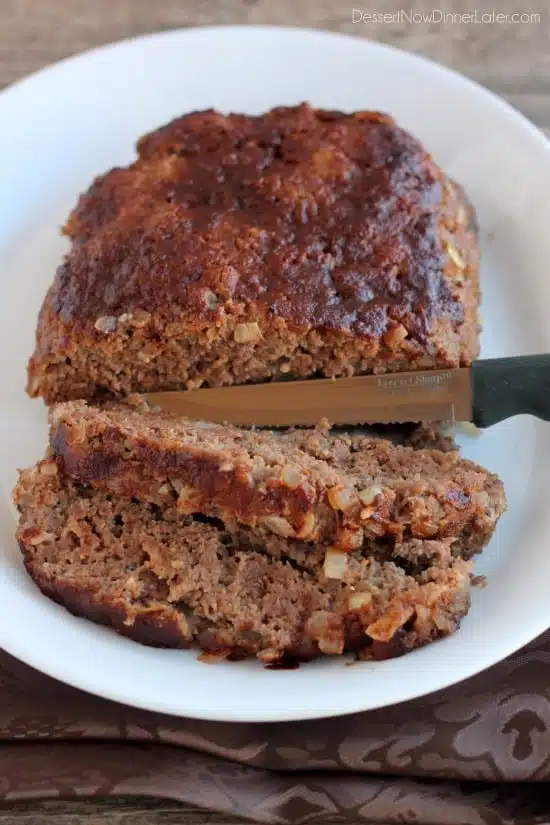 Quick Note: I typically wouldn't be sharing a meatloaf on my blogiversary. Not that this isn't ONE TASTY MEATLOAF, it's just that meatloaf is HARD to photograph and I would rather be sharing a dessert, but sometimes you forget that your blogiversary is coming up and so you have to resort to what you have already made. I hope I don't forget my wedding anniversary next month…but it is a possibility! Someone remind me to do something nice for my husband December 15th!
Back to this meatloaf. The reason why this is a "steak lovers' meatloaf" is because it has A-1 steak sauce mixed into the meat, as well as on top for the ultimate meaty, saucy meatloaf. It's so moist, it's practically falling apart before you can get it on the plate!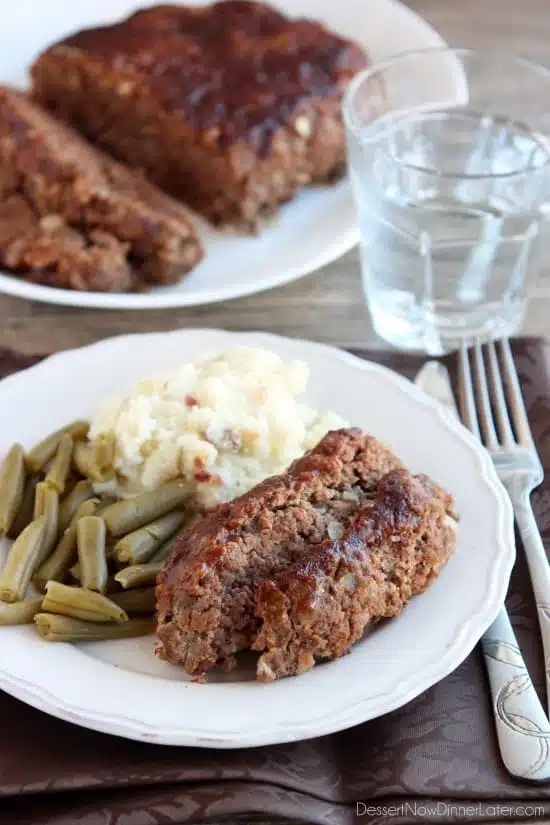 There's something great about a classic dinner like meatloaf, that just makes you feel all warm and cozy inside. It's a great fall/winter meal and this Steak Lovers' Meatloaf is bound to be a new favorite!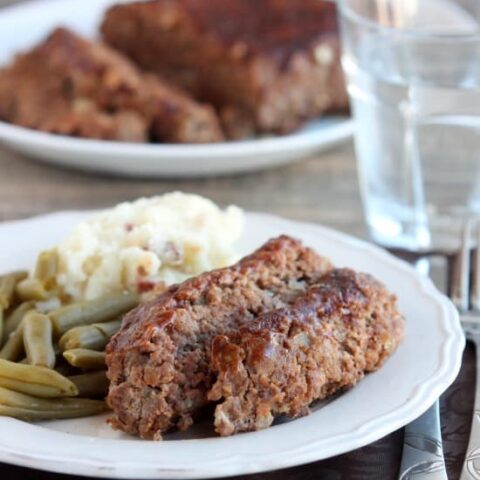 Steak Lovers' Meatloaf
Ingredients
2 lbs lean ground beef (90/10)
2 eggs
1 cup Italian bread crumbs
3/4 cup A-1 steak sauce, divided
1 tsp olive oil
1/2 onion, diced small
2 tsp minced garlic (4 cloves)
Instructions
In a large bowl, lightly mix together the beef, eggs, bread crumbs, and ½ cup of the A-1 steak sauce.
In a saute pan, heat olive oil and cook the onion and garlic for 3 to 4 minutes, until fragrant and translucent. Add to bowl with meat mixture and stir with a spoon until it's cool enough to mix thoroughly with your hands.
Shape meat into a loaf on a greased baking sheet or greased 7x11-inch baking dish.
Brush the remaining ¼ cup steak sauce over the top of the meatloaf.
Bake at 350 degrees Fahrenheit for 40 to 45 minutes or until the internal temperature reaches 160 degrees Fahrenheit. Drain any excess fat and allow meat to rest 5 minutes before slicing and serving.
Nutrition Information:
Yield: 12
Amount Per Serving:
Unsaturated Fat: 0g
Recipe altered from Kraft