Mexican Stuffed Shells
This post may contain affiliate links, meaning that I may receive a commission at no cost to you if you use a link provided. All opinions shared are my own. You can review my full disclosure policy here.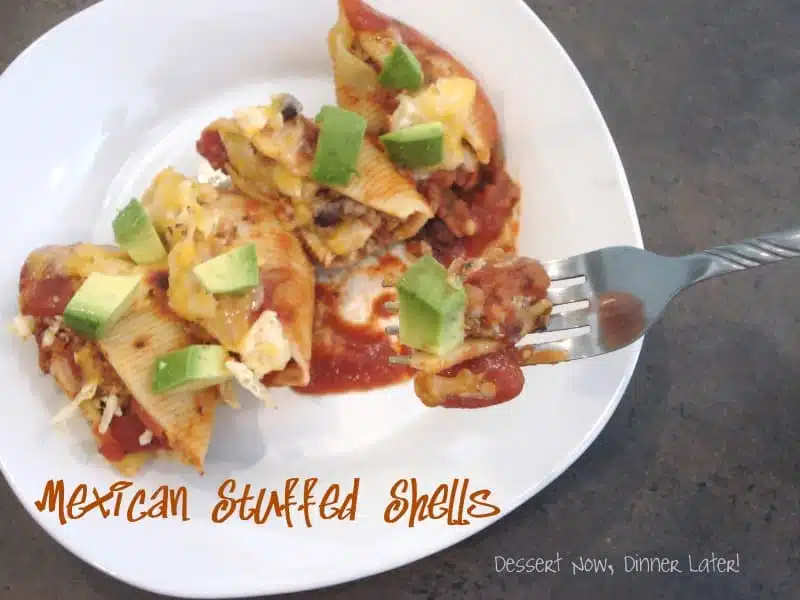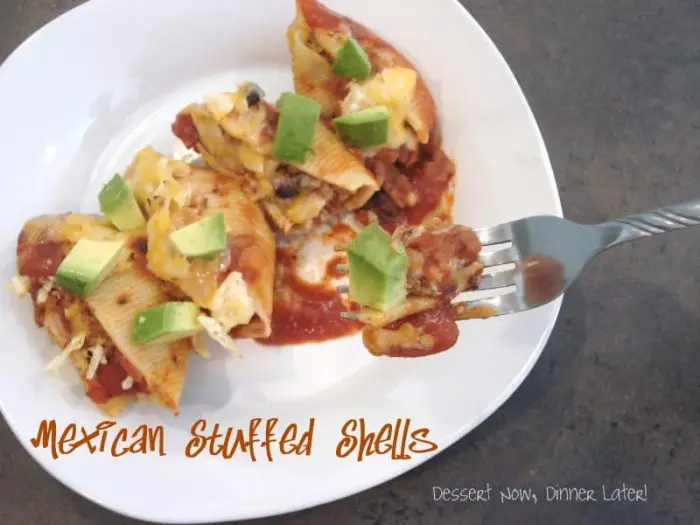 Here is another twist on a stuffed shell. I was thrilled to find this recipe! I thought it was so unique to make something usually considered Italian, & make it Mexican.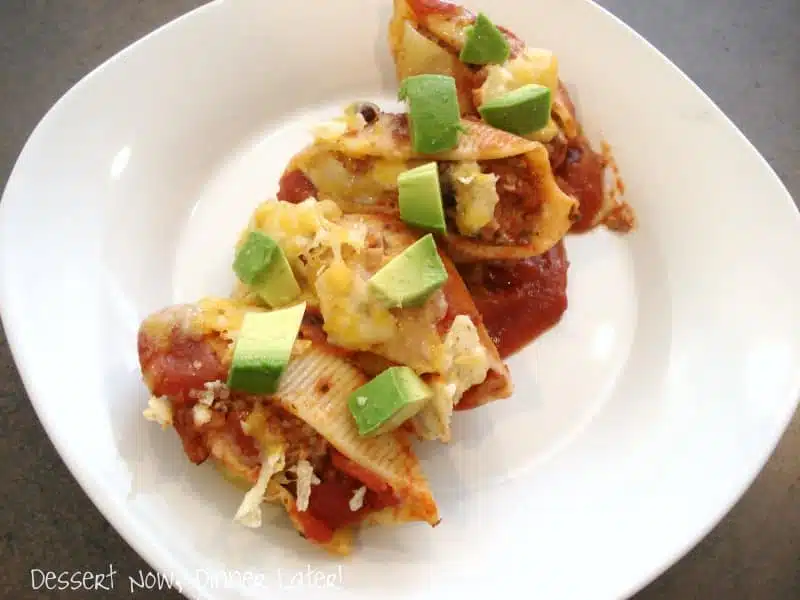 These are so good! They had a nice heat to them & I liked the crispy cheesy topping from the crushed tortilla chips. Plus you can add whatever extras you like, which for me is avocado! These will definitely be made again in my house!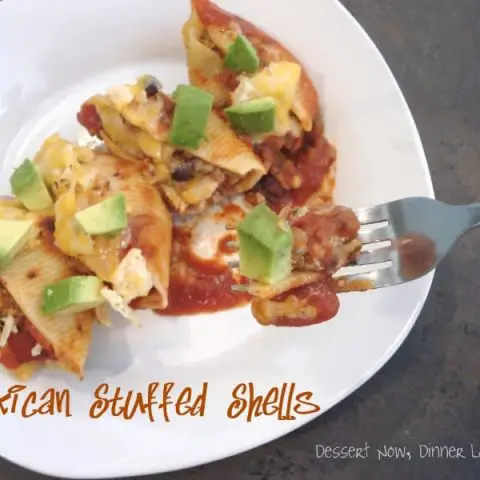 Mexican Stuffed Shells
Ingredients
1 lb ground beef
1/4 cup red onion, chopped
2 Tbsp taco seasoning + 1/4 cup water (or 1 pkg low-sodium taco seasoning)
4 oz Neufchatel cream cheese
2 Tbsp cilantro, rough chopped
16 jumbo pasta shells
3/4 cup medium taco sauce
1 cup black bean & corn salsa (or your favorite salsa)
8-10 white tortilla chips
1/2 cup colby jack shredded cheese
Avocado, Sour Cream, Olives, Green Onions, etc. (Toppings)
Instructions
Preheat oven to 350*F.
Start water for pasta & cook till al dente or just under (1-2 minutes less than recommended time.)
In a frying pan, cook ground beef with the onion. Drain fat. Return meat to pan. Add taco seasoning mix & water. Stir for a couple minutes until evenly distributed & water is mostly absorbed. (*If using a taco packet, follow packet directions.)
Add cream cheese & cilantro. Stir until the cheese is melted & blended well with the meat. Set aside. By now the shells should be done. Drain & rinse in cool water, until able to handle.
Pour taco sauce in bottom of a 9x9 glass square baking dish. Stuff each shell with the meat mixture. Place shells face up in taco sauce/pan. Cover the shells with salsa. Cover with foil & bake for 30 minutes.
After 30 minutes, remove foil, crumble tortilla chips over shells & top with shredded cheese. Return pan to oven, uncovered for 5-10 additional minutes or until sauce bubbles & cheese melts. Serve with any condiments you like: avocado, sour cream, olives, green onions, etc.