Chicken & Spinach Rollatini
This post may contain affiliate links, meaning that I may receive a commission at no cost to you if you use a link provided. All opinions shared are my own. You can review my full disclosure policy here.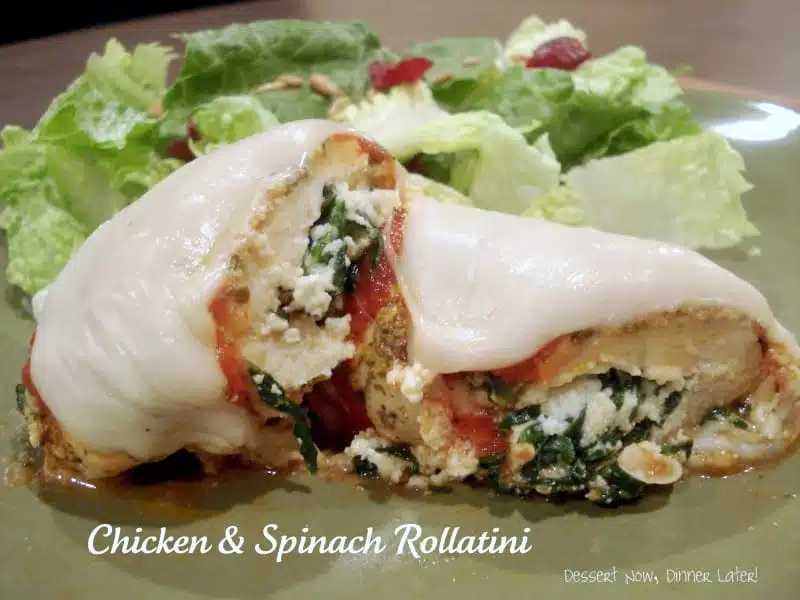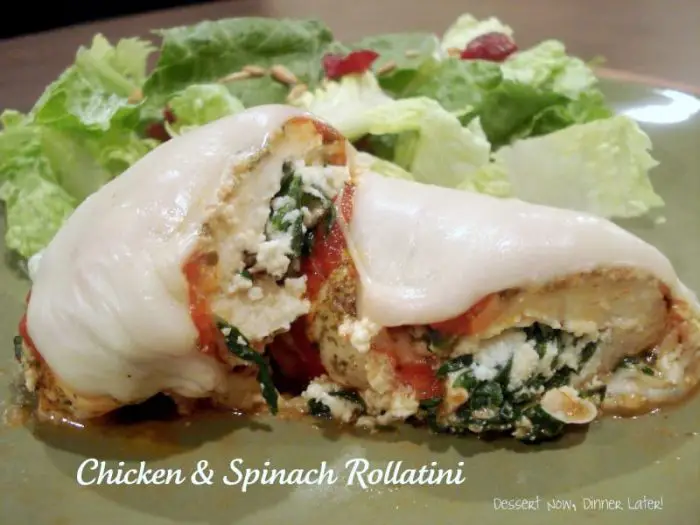 So, this past week I have tried having a whole week with as few carbs & sugars as possible in an attempt to meet a weight loss goal I signed up for. When I mentioned this on facebook I promised some of my readers if I make things that are healthy I will post them & let you all know, "This one is HEALTHY!" I don't typically cook things specifically for healthful reasons, I do like all things in moderation & have been losing weight just that way, but I have come to find some healthy things taste just as good, & this recipe is ridiculously good & flavorful!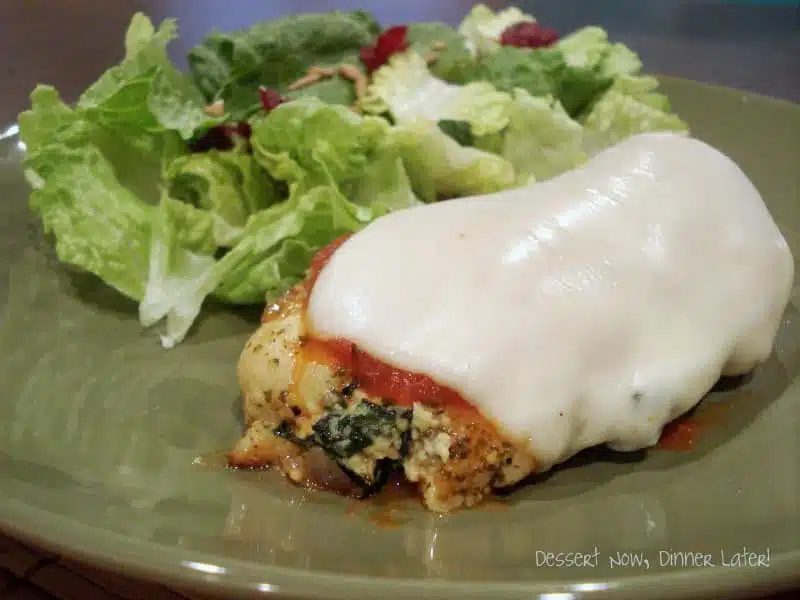 When I first started my no carbs/sweets week I'll admit it was hard for me to come up with meals having no bread/rice/pasta & then I realized I could make this kind of dish without having a crumb coat. And to my surprise, this turned out to be a new favorite! My husband walked in the house after work & was like, "It smells amazing in here! It hits you when you walk through the door!" and he later confessed that he liked this dish more than most of the others that I have made. I was shocked & delighted at the same time. This is a different version of my Chicken Mozzarella with Avocado. Same idea: chicken with sauce & cheese; except this chicken is butterflied, slightly pounded out, rolled up with a garlic & spinach ricotta cheese stuffed in the center, coated in pesto & then topped with a red sauce & cheese. Delicious!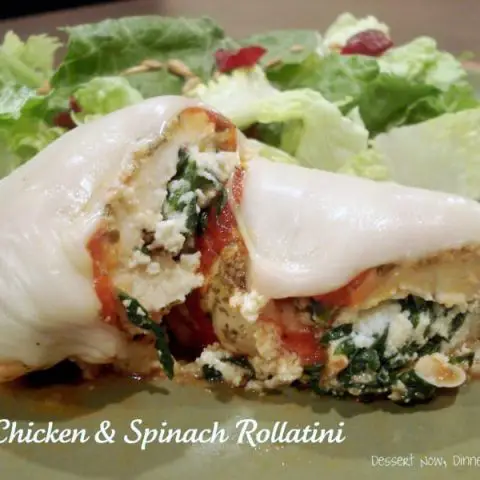 Chicken & Spinach Rollatini
Ingredients
2 chicken breasts
non-stick pan spray
1/4 cup small diced red onion
2 garlic cloves, minced
2 packed cups fresh spinach leaves, chiffonade
3/4 cup part skim ricotta cheese
2 Tbsp Classico Basil Pesto Sauce
1 cup marinara sauce
4 slices mozzarella
Instructions
Preheat oven to 450*F. Cut 2 chicken breasts in half to make 4 pieces. Butterfly all 4 pieces & pound out any thick parts to even out chicken (or lightly pound out chicken to ¼-1/2 inch). This can be done with chicken between to pieces of wax paper or plastic wrap.
In a non-stick skillet, spray generously with non-stick pan spray & saute onion & garlic with a little salt & pepper for a couple minutes until fragrant & onion is slightly translucent. Add your spinach & toss for 30 seconds or until spinach breaks down in size & is "wet." Remove from heat & set aside.
Season both sides of each chicken breasts with salt & pepper. Add ricotta cheese to slightly cooled spinach mixture & spread mixture over the top of the chicken; roll chicken up. Spread pesto sauce on a plate. Roll filled chicken breasts in the pesto sauce & place seam side down on a greased baking sheet.
Bake at 450*F for 20 minutes (no longer pink.) Remove from oven & top with sauce & mozzarella slices. Return to oven for 3 more minutes or until cheese melts.