Black Bean Soup
This post may contain affiliate links, meaning that I may receive a commission at no cost to you if you use a link provided. All opinions shared are my own. You can review my full disclosure policy here.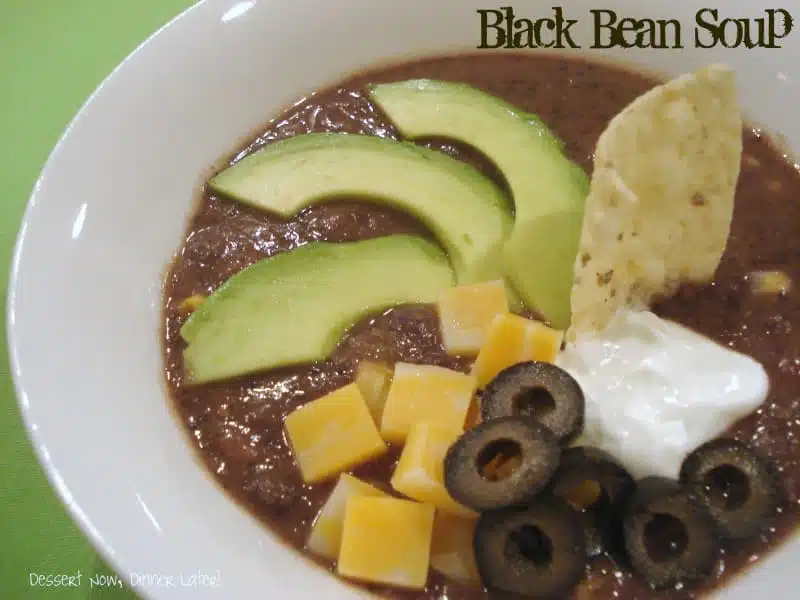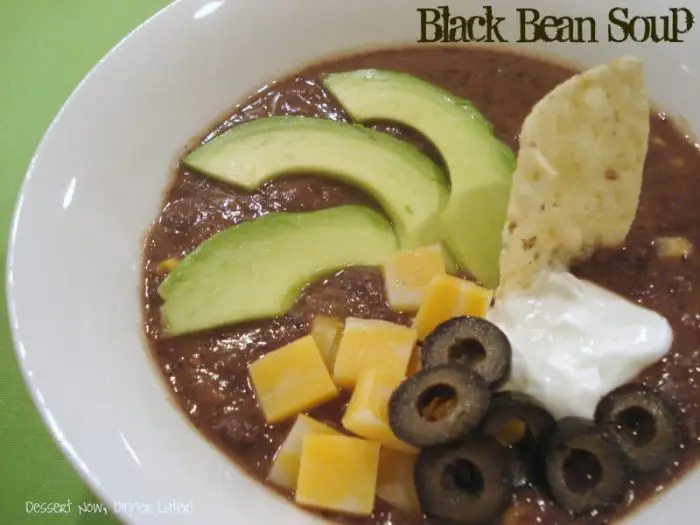 Here is a super quick hearty soup to have when you are trying to eat better. Don't forget the sour cream & any other toppings you like! This dish is fast, tasty & filling.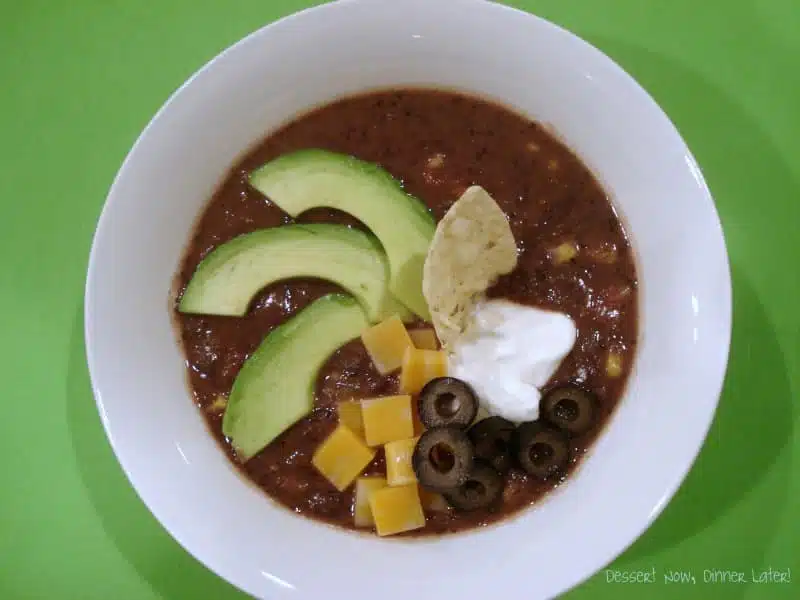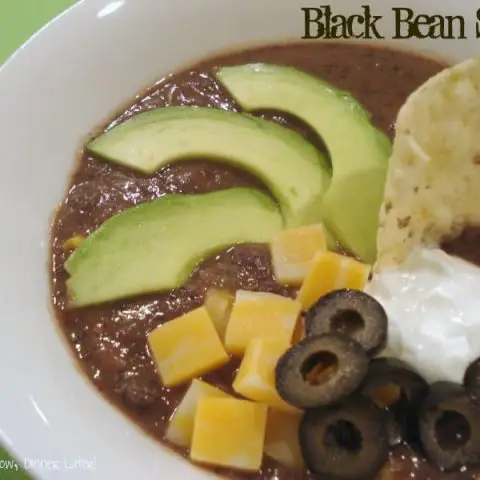 Black Bean Soup
Ingredients
4 cans of black beans, drained & rinsed (3 for puree, 1 for hearty filling)
1 can low-sodium chicken broth
2 cans Rotel, mild (1 can for puree, 1 for hearty filling)
1 1/2 cups frozen corn
1 Tbsp lime juice
1 Tbsp Hidden Valley Ranch Mix
Sour cream, cheese & any other desired toppings
Instructions
Blend 3 of the four cans of beans with 1 can of chicken broth & 1 can of Rotel. (Depending on the size of your blender you may need to split it up. I used my Ninja and it all fit in the large pitcher [about 6 cups])
Put puree in a large stock pot over the stove. Add the last cans of black beans & Rotel, the frozen corn, & the lime juice & ranch mix.
Warm over medium heat until heated through. About 5-10 minutes. Stir occasionally so the bean puree doesn't burn the bottom.
Serve with sour cream, olives, avocados, cheese, & tortilla chips.