Chicken Alfredo Roll-ups
This post may contain affiliate links, meaning that I may receive a commission at no cost to you if you use a link provided. All opinions shared are my own. You can review my full disclosure policy here.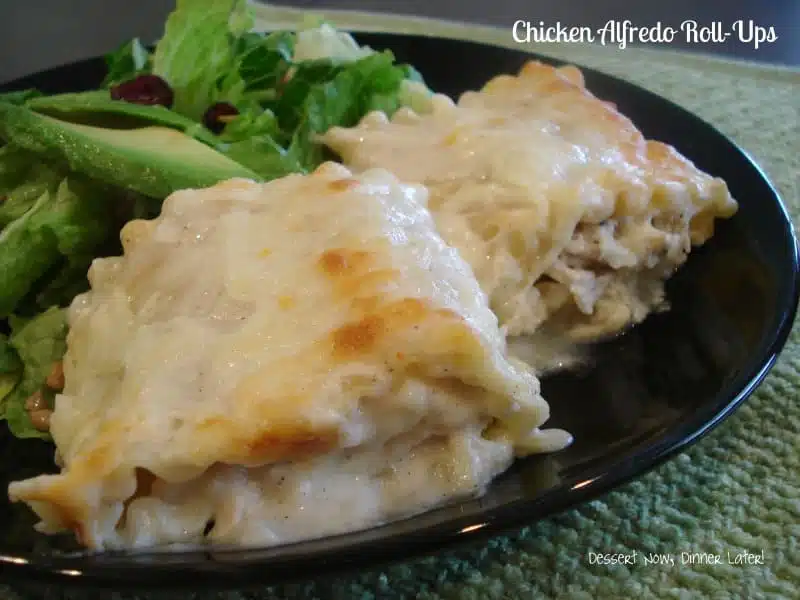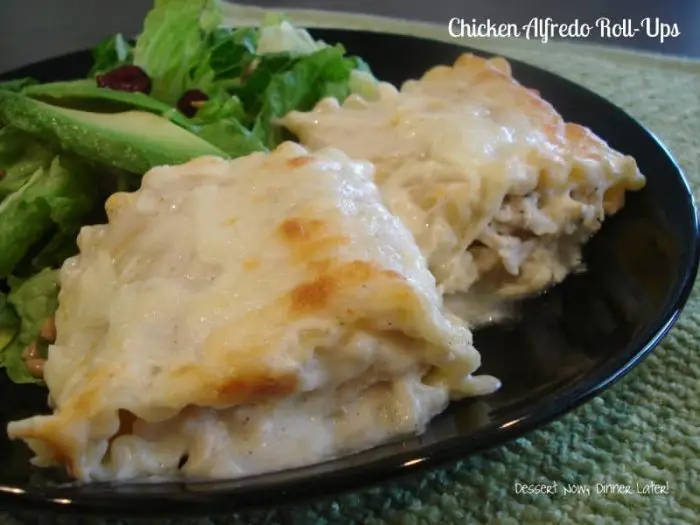 I found this recipe from pinterest & I was in love with the idea of one of my favorite italian dishes all wound up into a lasagna roll. This dish was very texturally pleasing for me & very flavorful! I had 1 1/2 rolls & was super stuffed. Very filling & savory!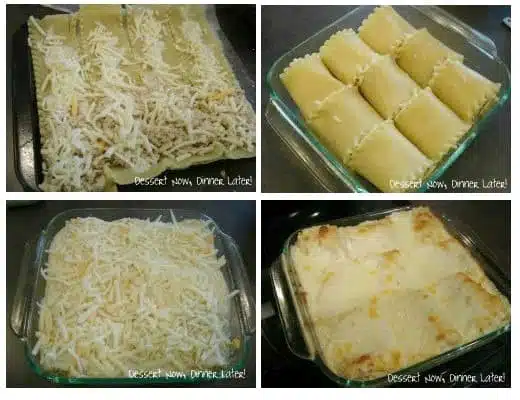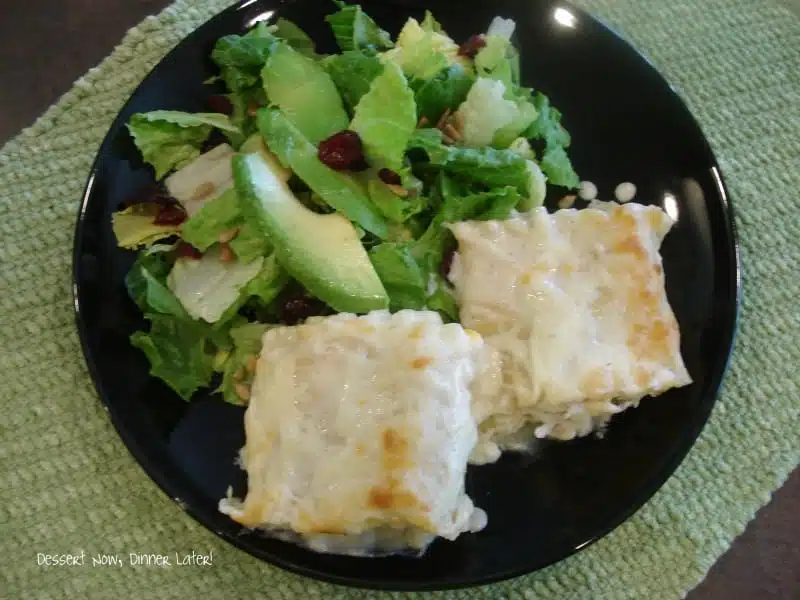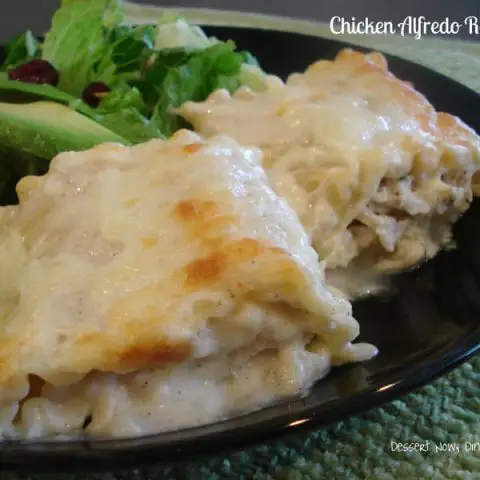 Chicken Alfredo Roll-ups
Ingredients
CHICKEN:
2 small chicken breasts
1 1/2 cups water
1 tsp chicken bouillon
1 Tbsp Italian Seasoning Dressing Mix
1 tsp oregano
1 tsp garlic powder
1/2 tsp salt
ALFREDO:
1 Tbsp butter
3 garlic cloves, minced
2 Tbsp flour
1 tsp salt
1/4 tsp ground black pepper
2 cups skim milk
4 oz Neufchatel Cream Cheese
1 cup freshly grated parmesan cheese
EXTRAS:
9 Lasagna Noodles
3 cups mozzarella
Instructions
Slow cook chicken breasts with water, bouillon, & italian seasoning in a crockpot on low for 4 hours. Shred chicken & add a little bit of broth to keep moist. Season with oregano, garlic powder & salt. Set aside.
Heat up a pot of salted water & boil lasagna noodles until al dente. Rinse with cold water. Place a couple of paper towels on a baking sheet & lay the noodles on top of paper towels to absorb excess water. Set aside.
Make alfredo sauce by melting butter & sautéing garlic for about 30 seconds. Add flour, salt, & pepper, to make a roux. Gradually whisk in milk. Let heat until boiling & thickens slightly. Remove from heat & add cream cheese & grated parmesan. Stir until cheese melts & let stand. Will thicken as it cools slightly.
Spread a small amount of alfredo sauce in the bottom of a square baking dish. Assemble rolls by spreading a couple tablespoons of alfredo, 1/9 of the chicken, & a sprinkle of mozzarella cheese. Roll lasagna up & place seam side down into prepared dish. Repeat with remaining lasagna rolls. Once all rolls are in the pan, top them with the remaining alfredo sauce & sprinkle with desired amount of mozzarella cheese.
Bake at 350*F for 30-40 minutes or until sauce bubbles & cheese browns.
*Optional: Let stand for 10 minutes before removing from pan. The alfredo is thinner when it's hot, & thickens as it cools slightly, so it might be slightly runny if you remove it immediately from the pan when taken straight from the oven.
Recipe altered from Mmm…Cafe